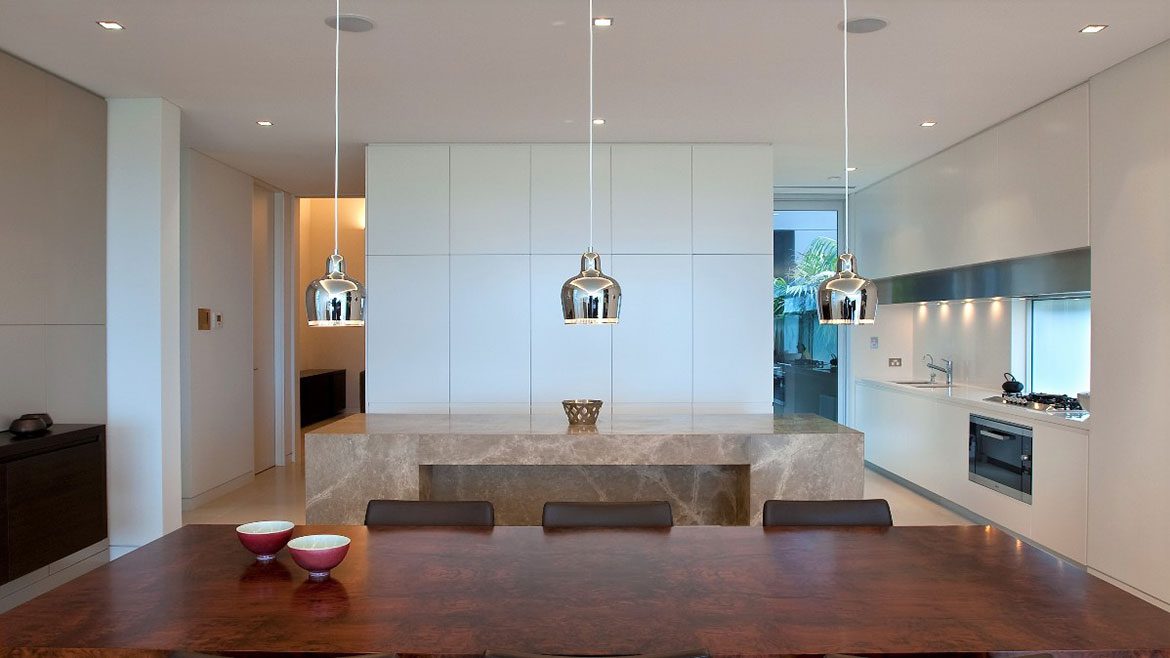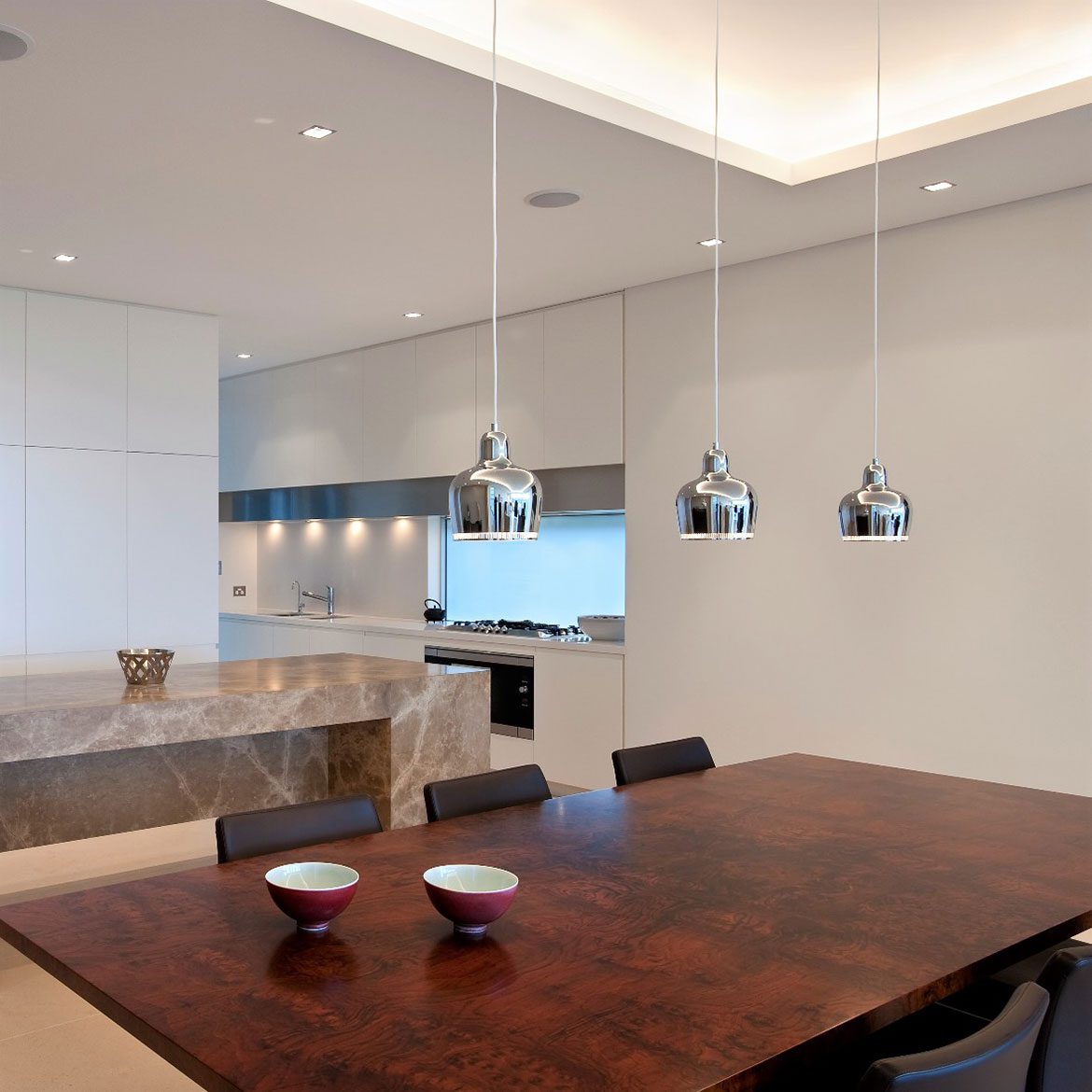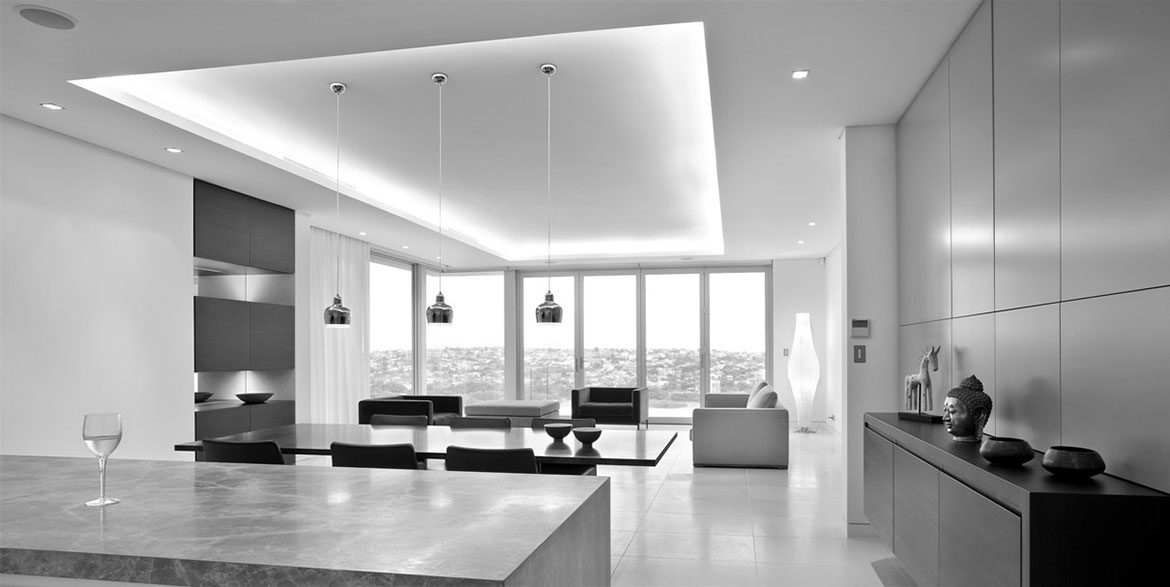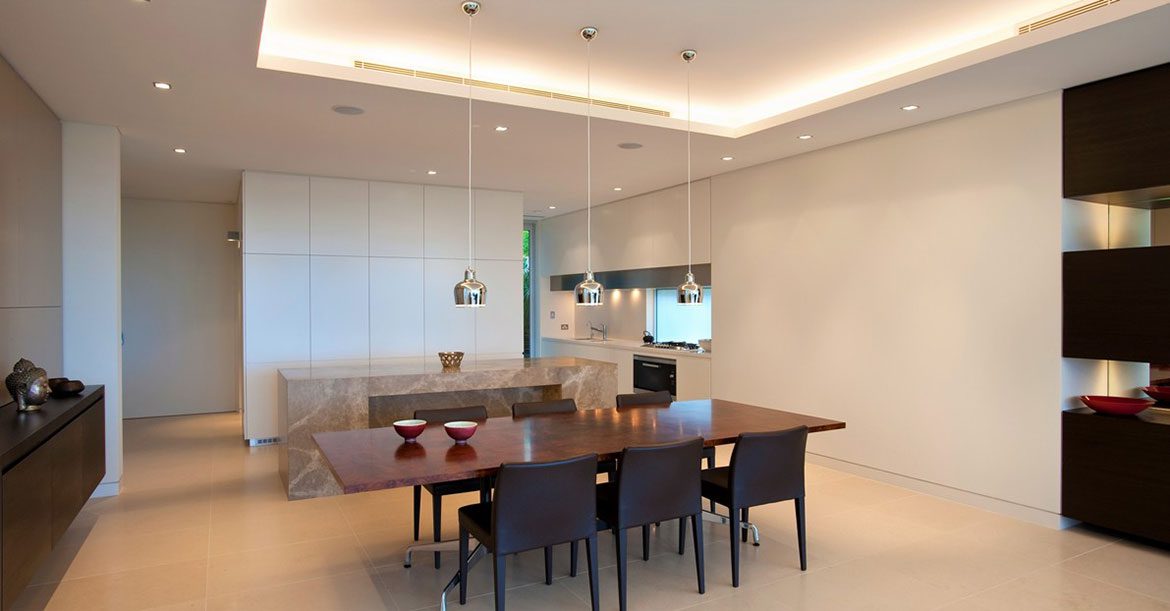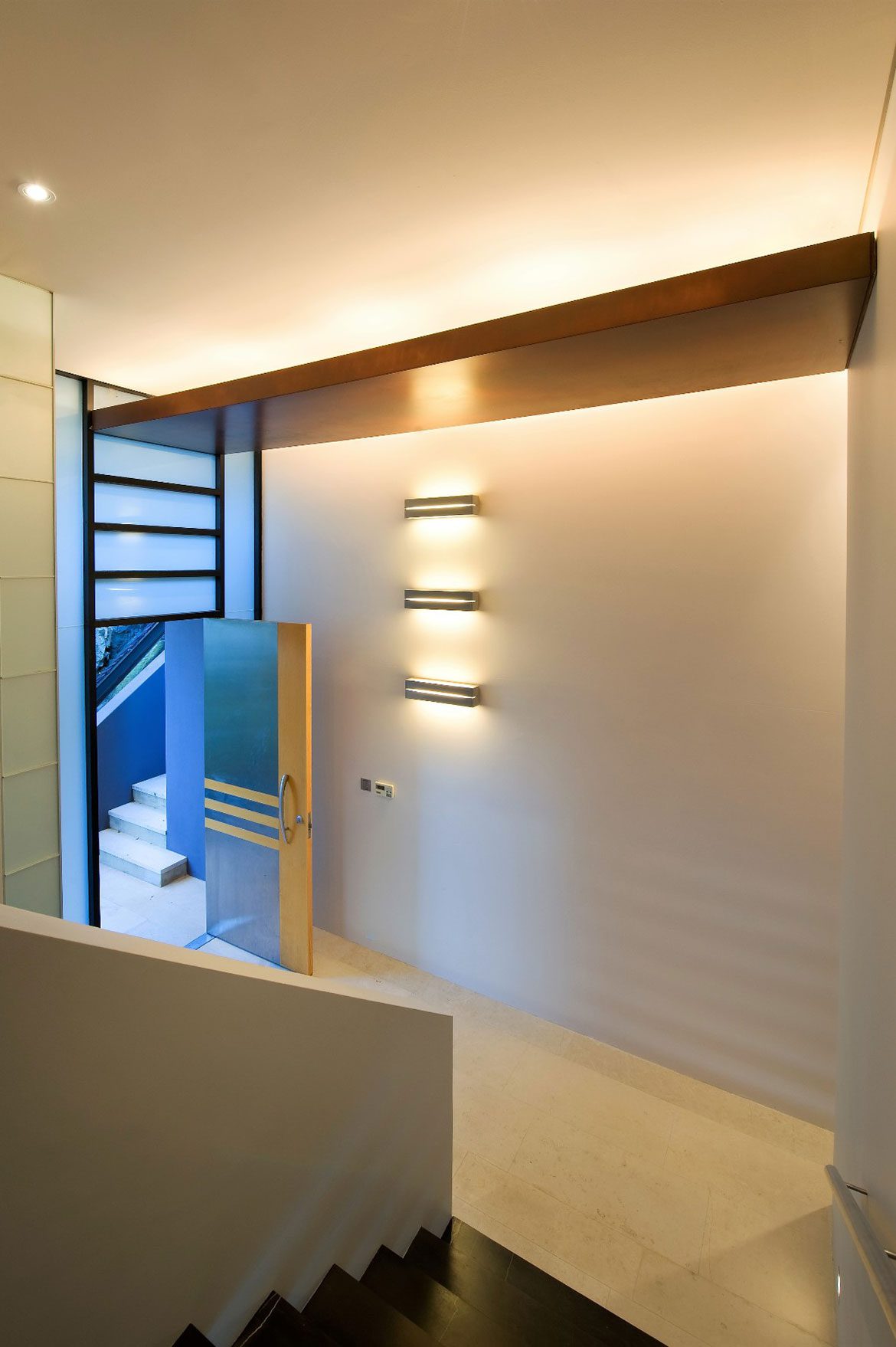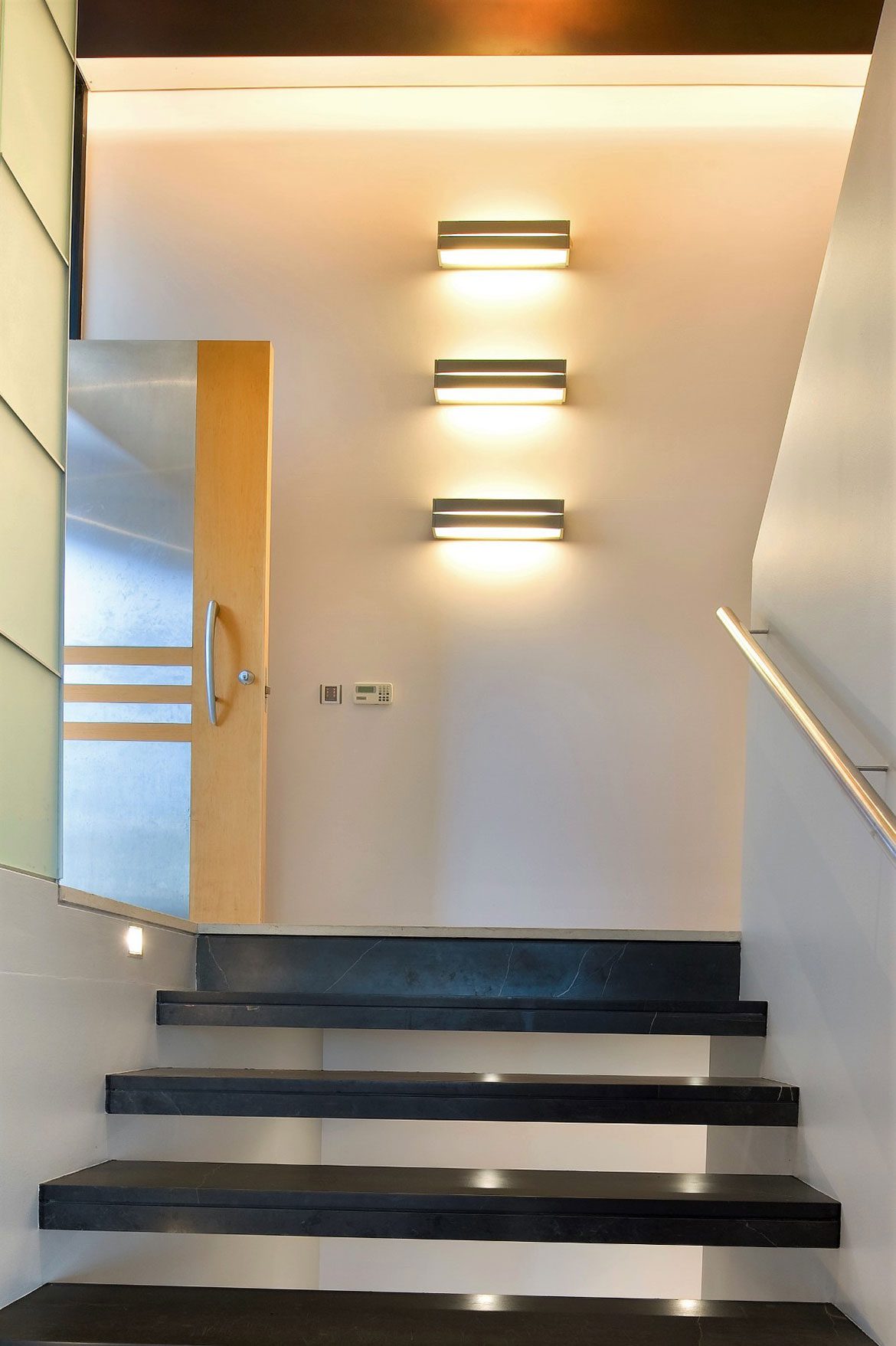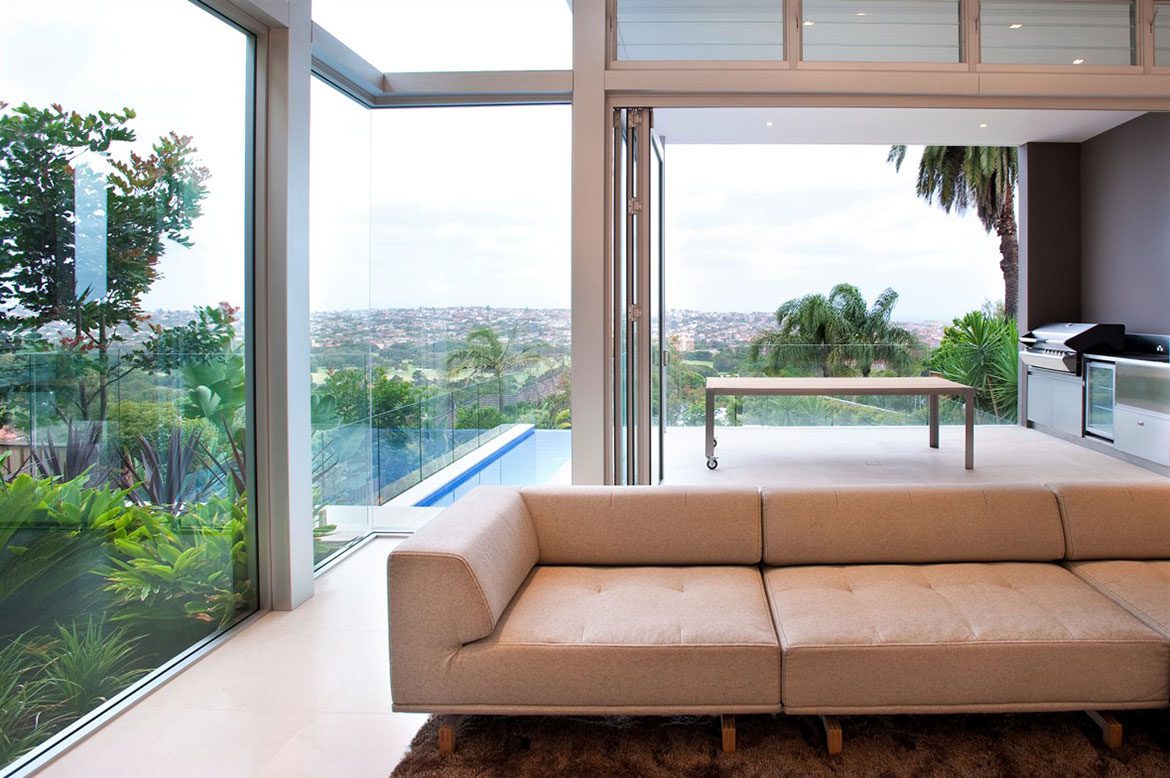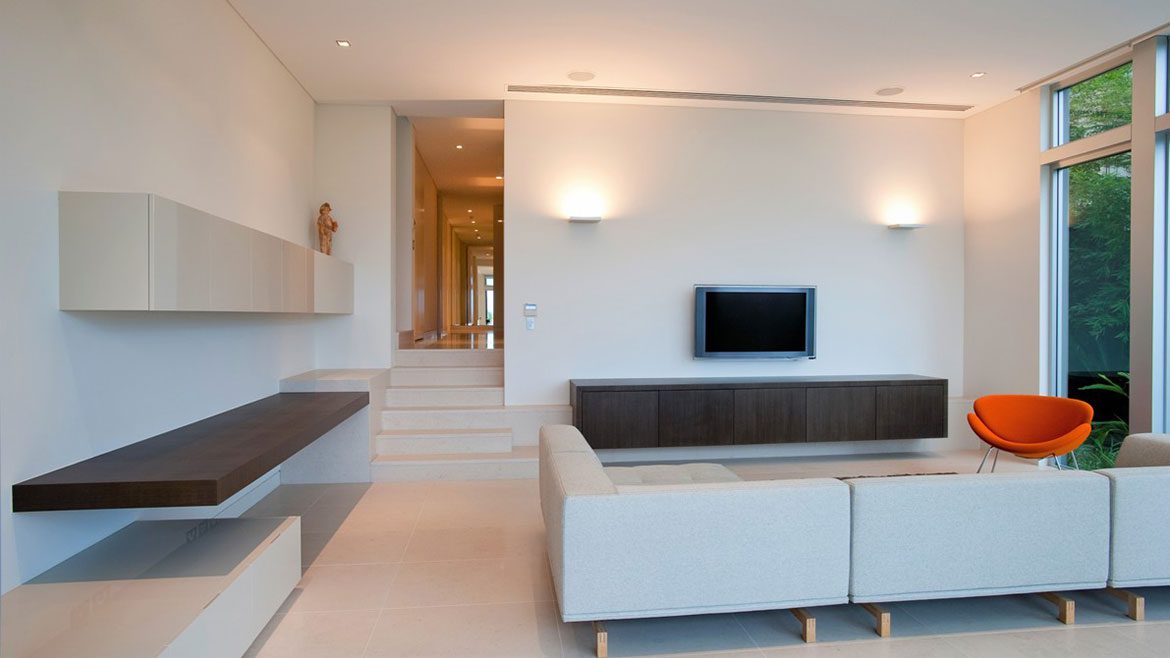 The new residence was to be built on an East facing sloping rectangular shaped site of 700m2 with an average lot width of 11.5m and a drop across the site of 16 metres. The adjacent properties contained 2/3-storey houses located at close proximity to the common boundaries, limiting the view corridor of the new house to be predominantly via the rear facing openings.
The habitable areas are split over three levels, with the garage located at the top of the street level. The main living areas are located on the middle level, while the family room with access to the rear pool deck and garden is located on the bottom level. The four bedrooms are split between the top and the bottom levels. The main emphasis was given to the design of the elongated volume of the combined lounge/dining/kitchen area. An elevated 11.5 metre infinity pool is wedged between the side boundary and the under covered rear deck off the family room which allows it to act as a transition between the house and the rear garden below.
Due to the location's neighbouring built environment the primary attention was given to the house interior. A deliberate minimalist approach to colours in the interiors was intended to compensate for the lack of sunlight access to the spaces away from the rear glazing. The neutral colour palette of limestone tiles, off white painted walls, and polyurethane joinery is contrasted by dark brown veneers of a few feature joinery items.