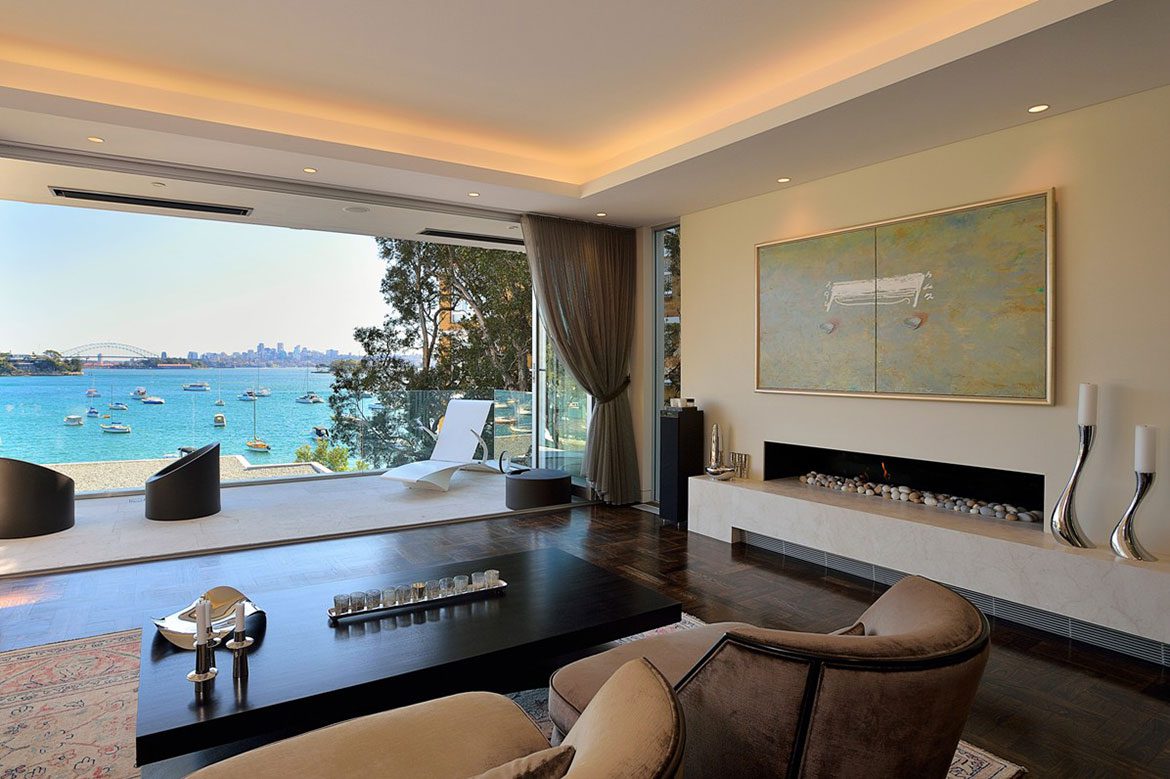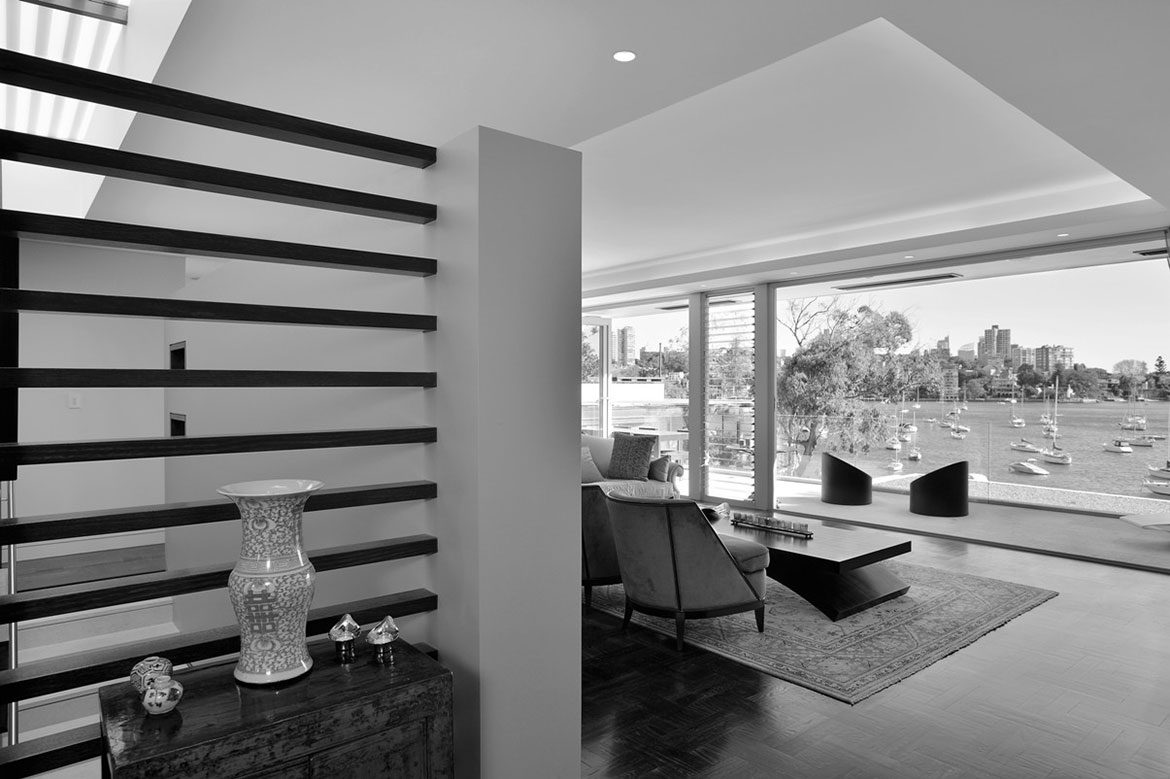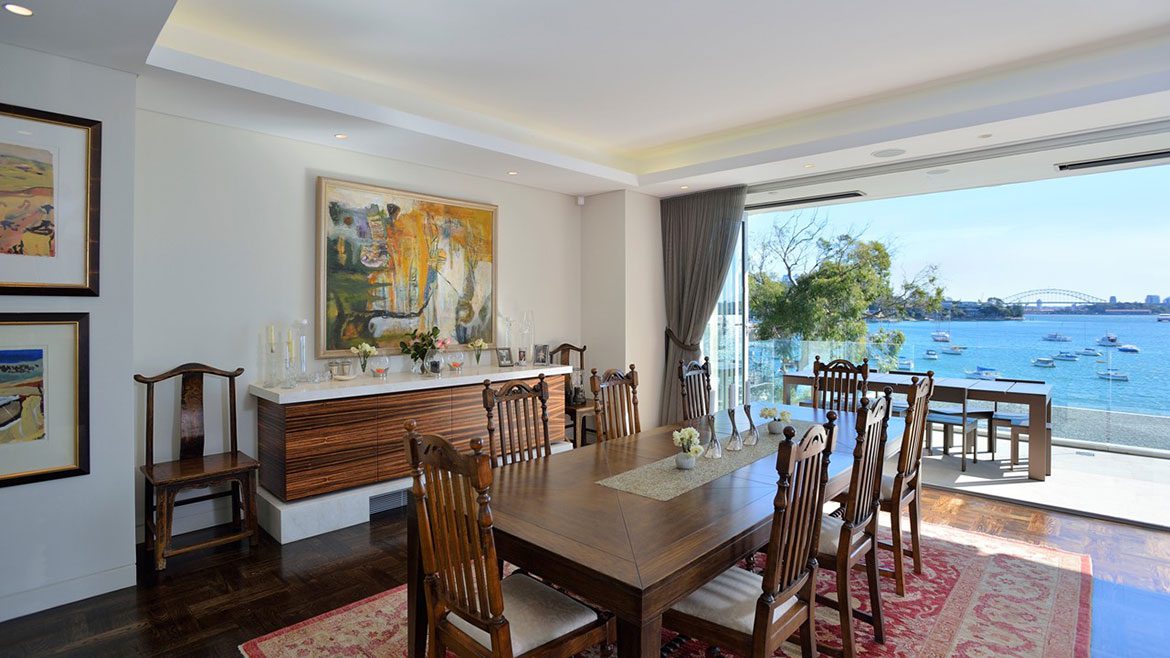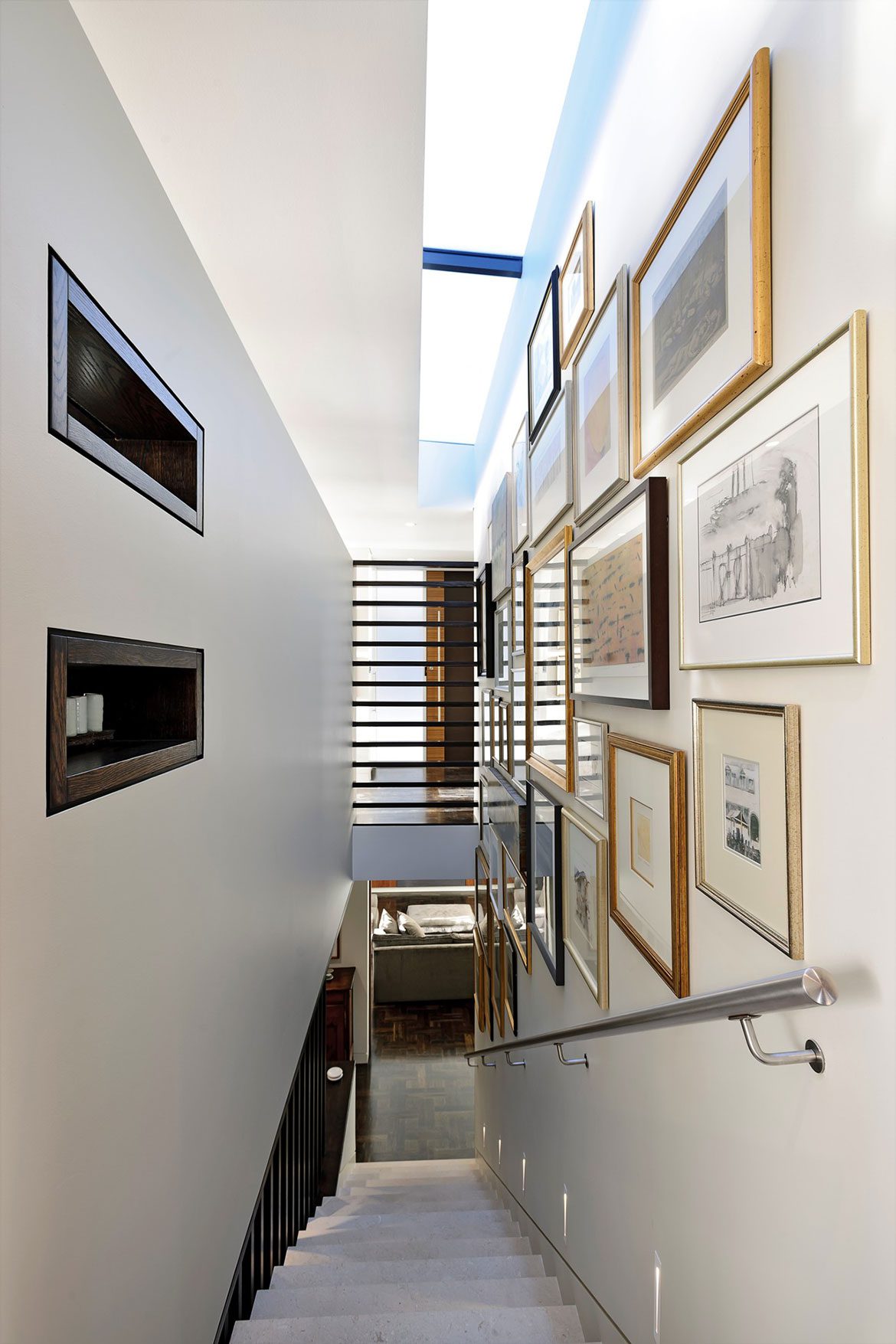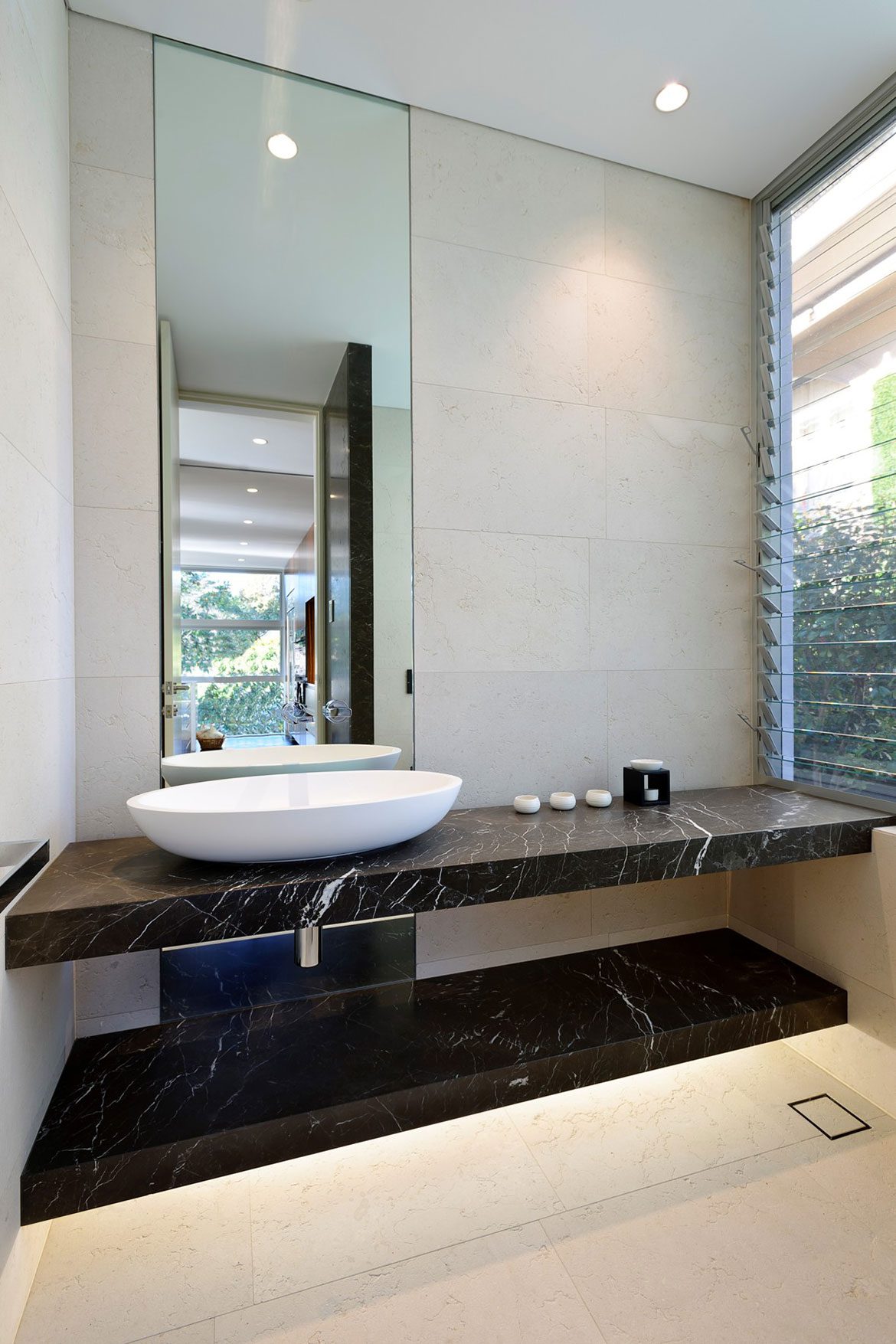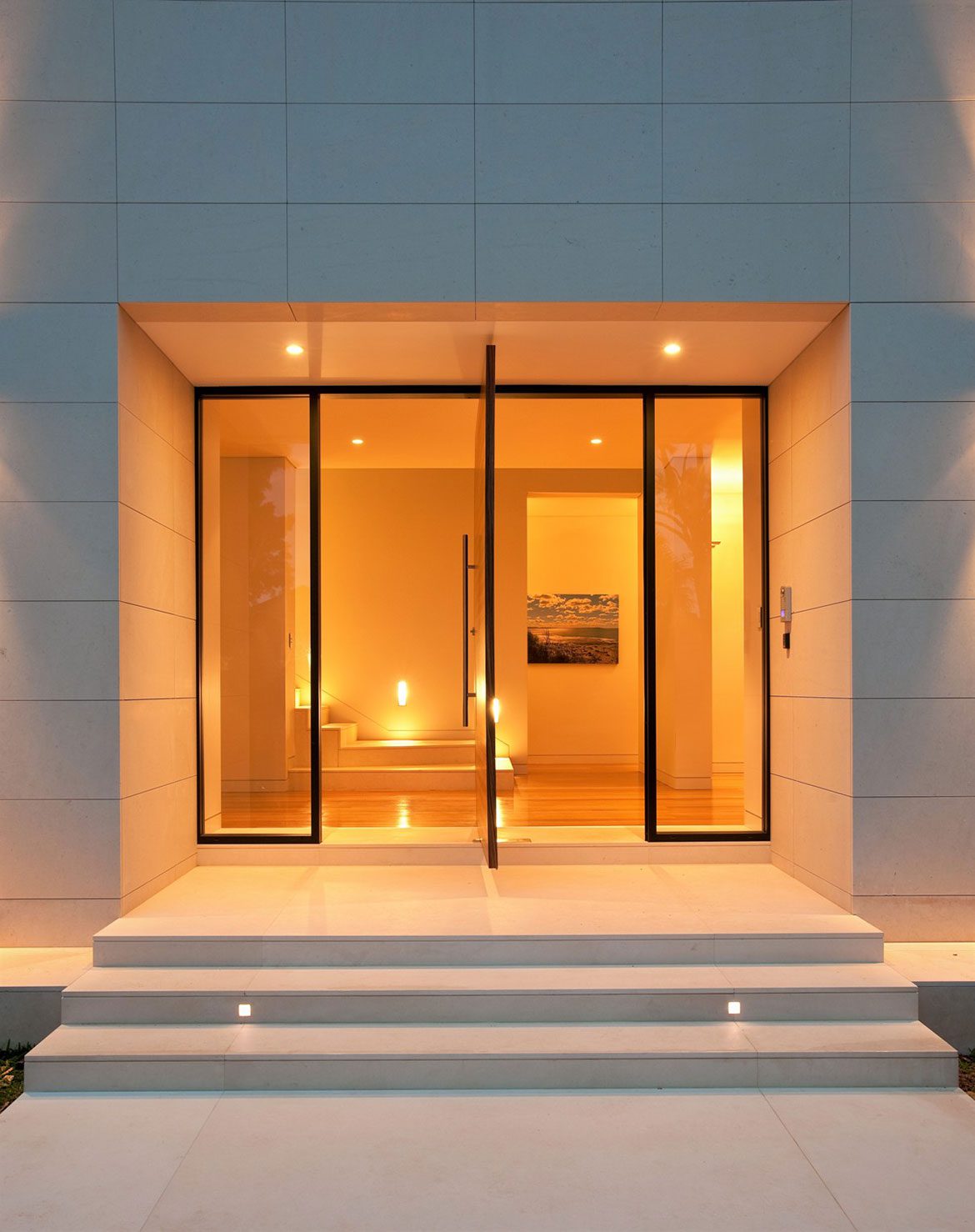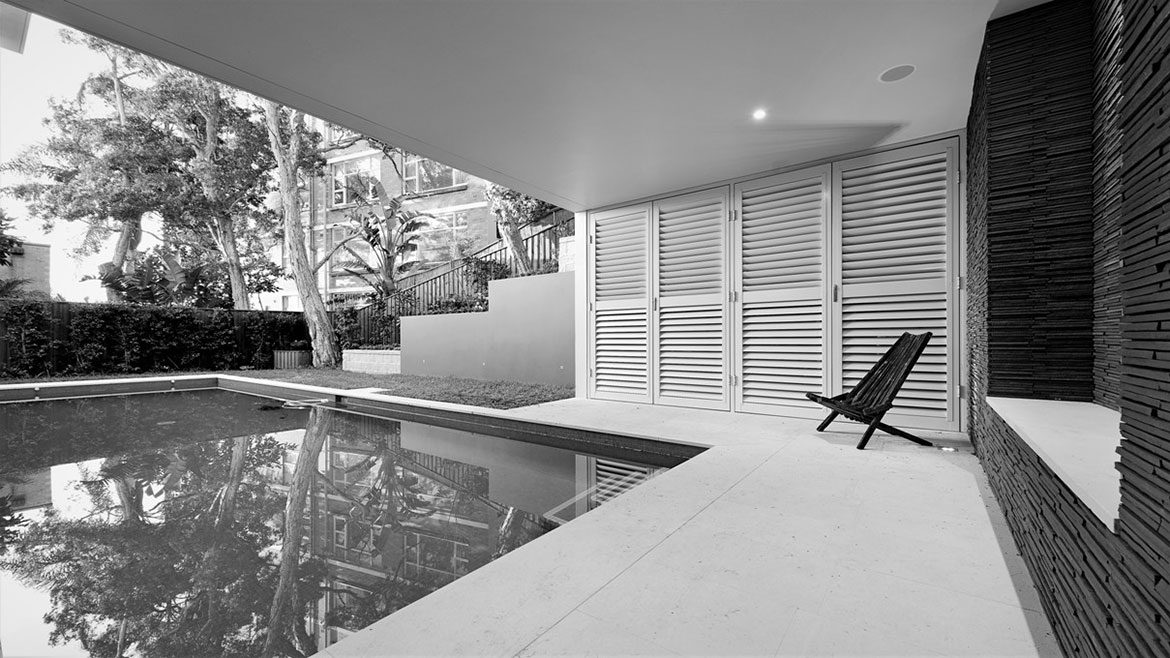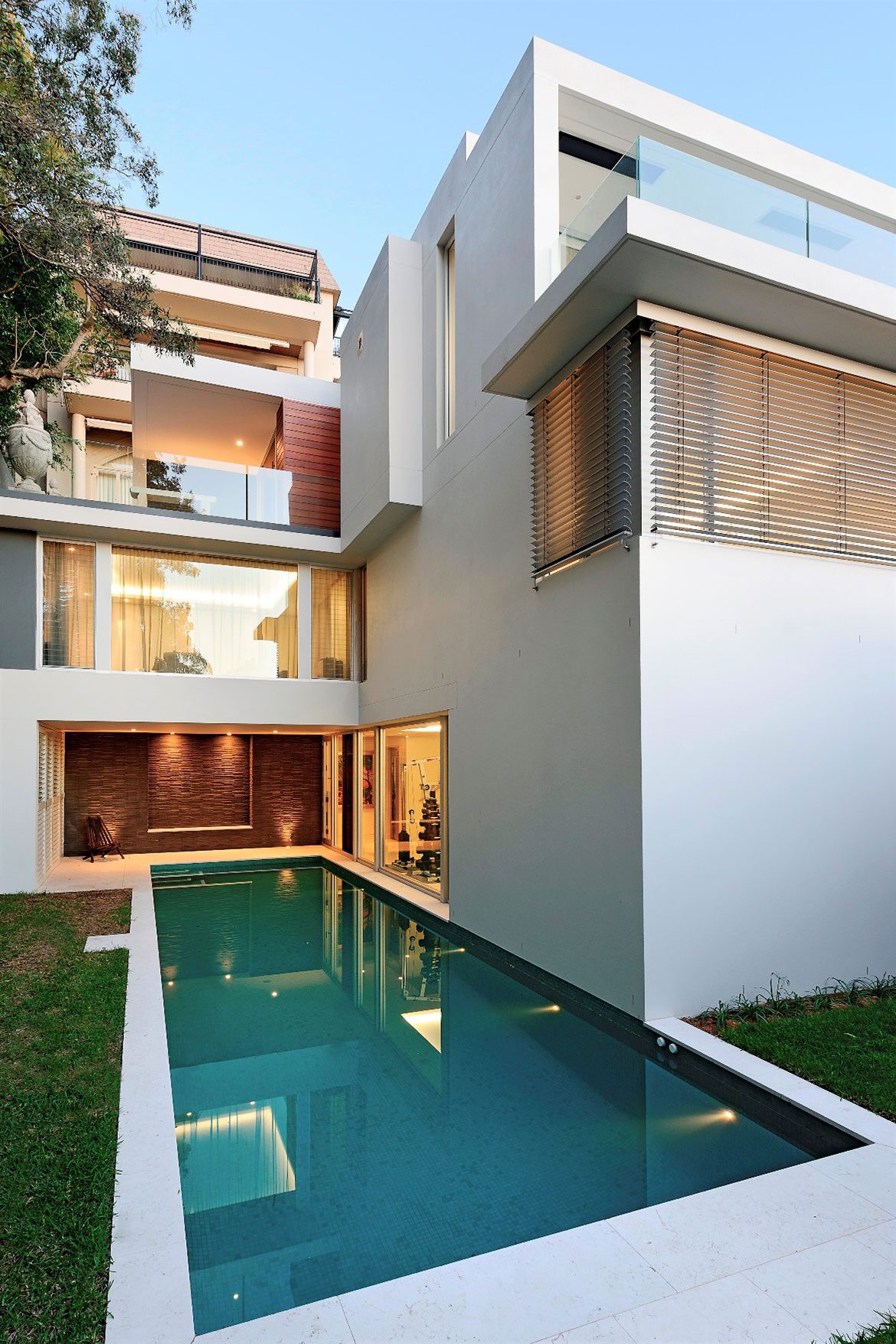 The location of the irregular 662m2 battle-axe site on the western side of the peninsula provided us with an opportunity to design a house with expansive views over Sydney Harbour and the Harbour Bridge.
The top level of the house had to be designed within the envelope of the existing house, which was to be demolished, in order not to impact on the views of the properties located behind. In order to maintain the prescribed privacy distance from the adjoining apartment block the house is split into two volumes: a three storey volume on the Southern side of the lot along the driveway access and the two storey volume recessed along the rear boundary, which allows for sun access to the garden and the pool.
The main living area extends with its full length onto a large, partially covered external deck overlooking the pristine scenery of the Harbour. The middle level is reserved for a family room, master bedroom suite and two additional rooms. The bottom level contains a three-car garage, media room and a gym overlooking the pool. At the request of the owners, timber floors were extensively used throughout the house with sandblasted limestone tiles used for stairs, bathrooms, external feature walls, decks and paving.