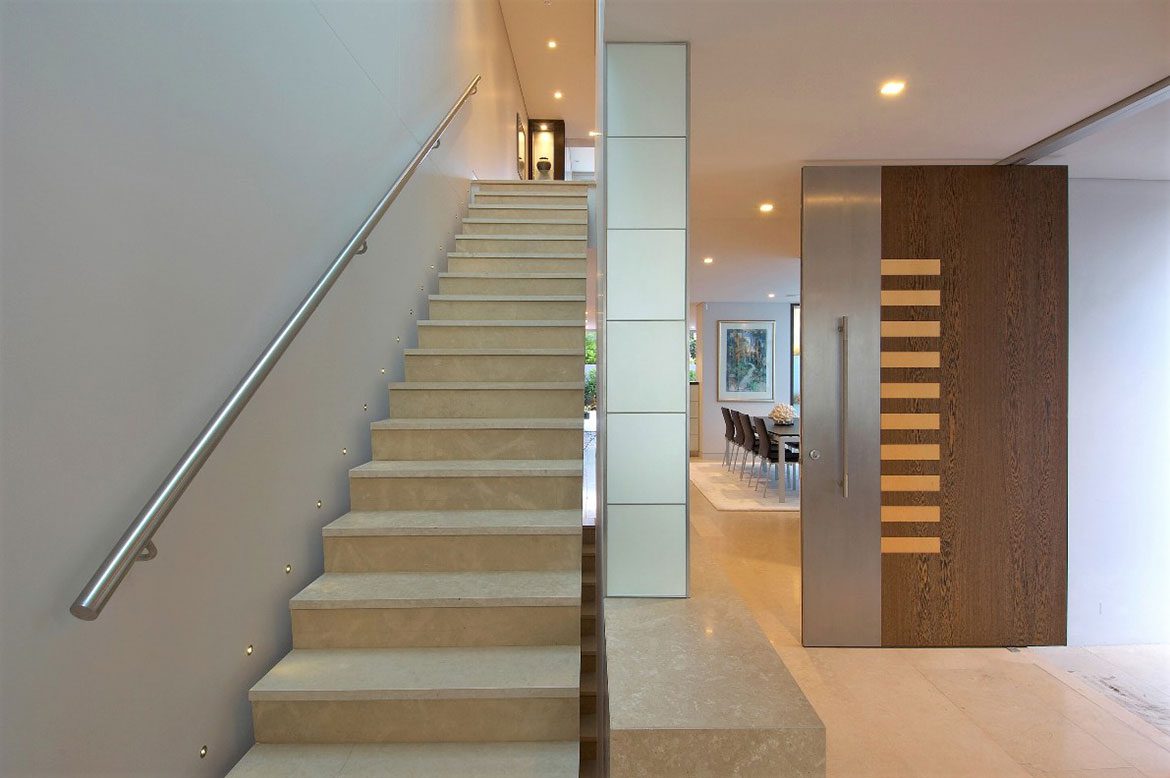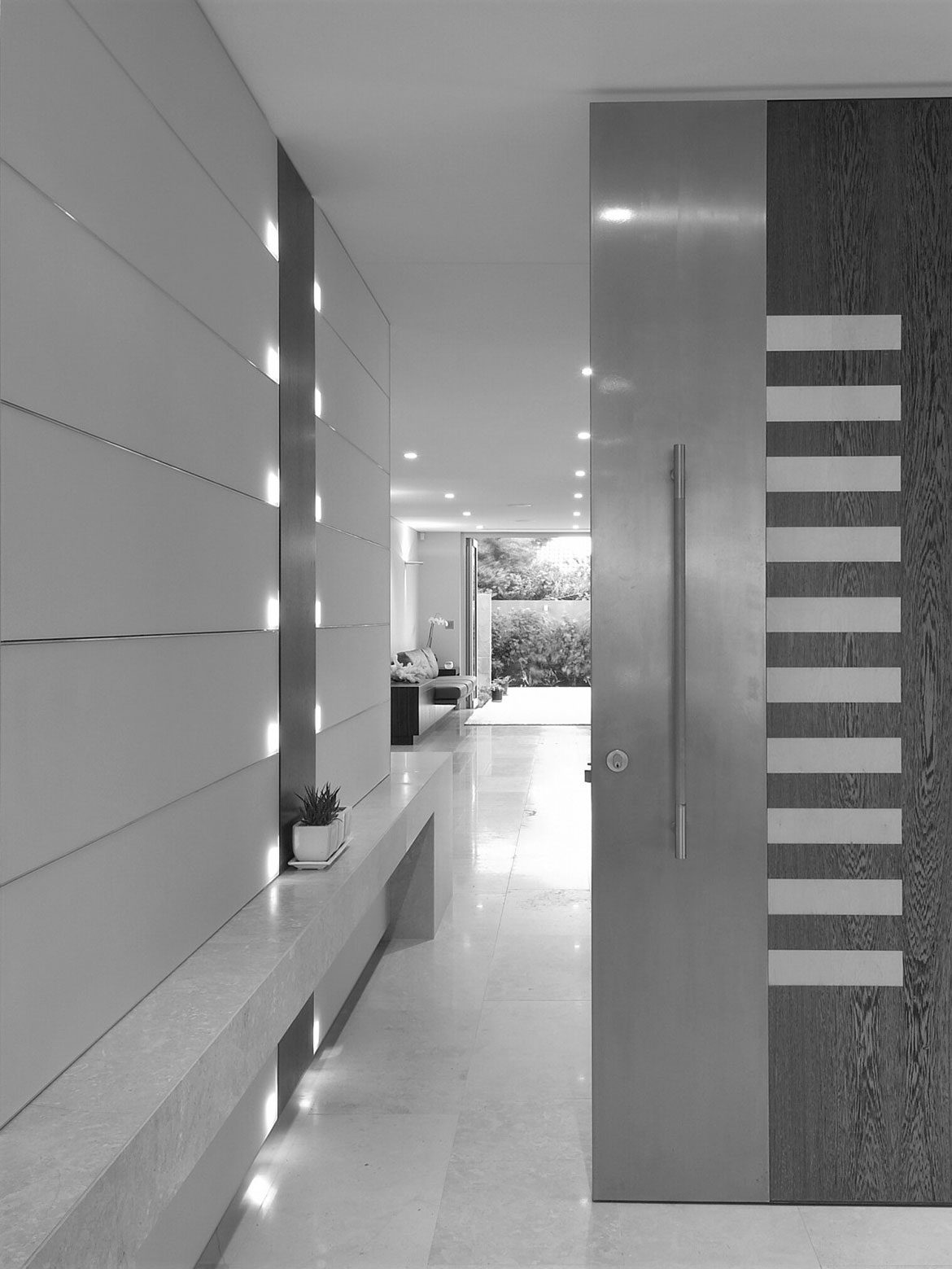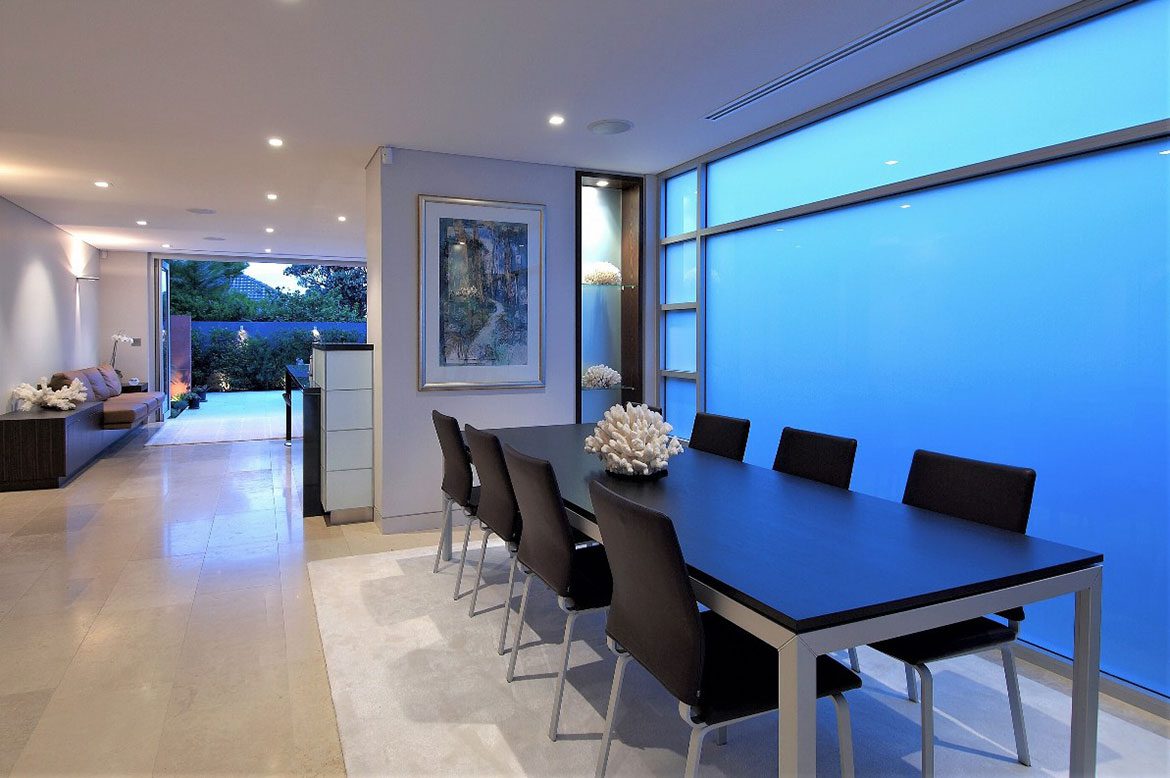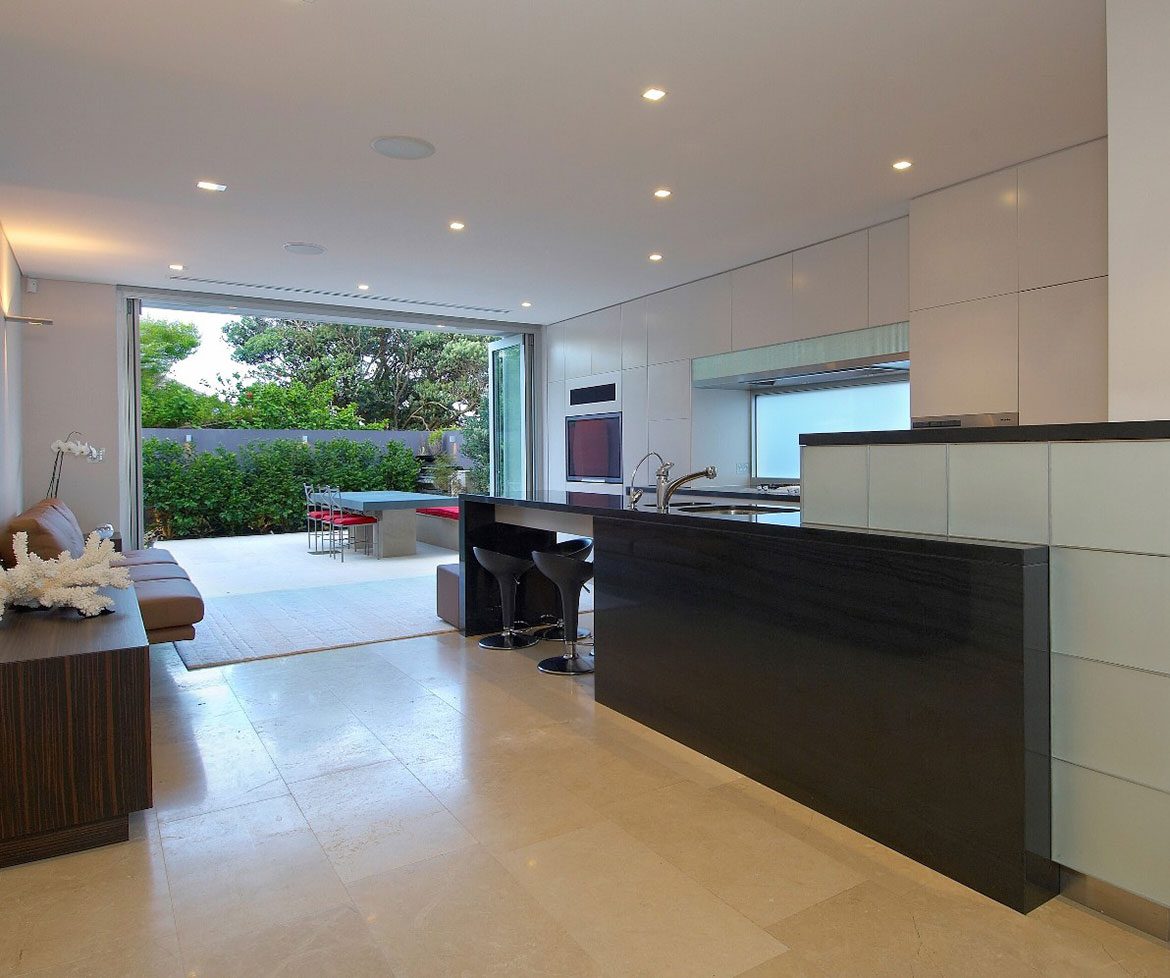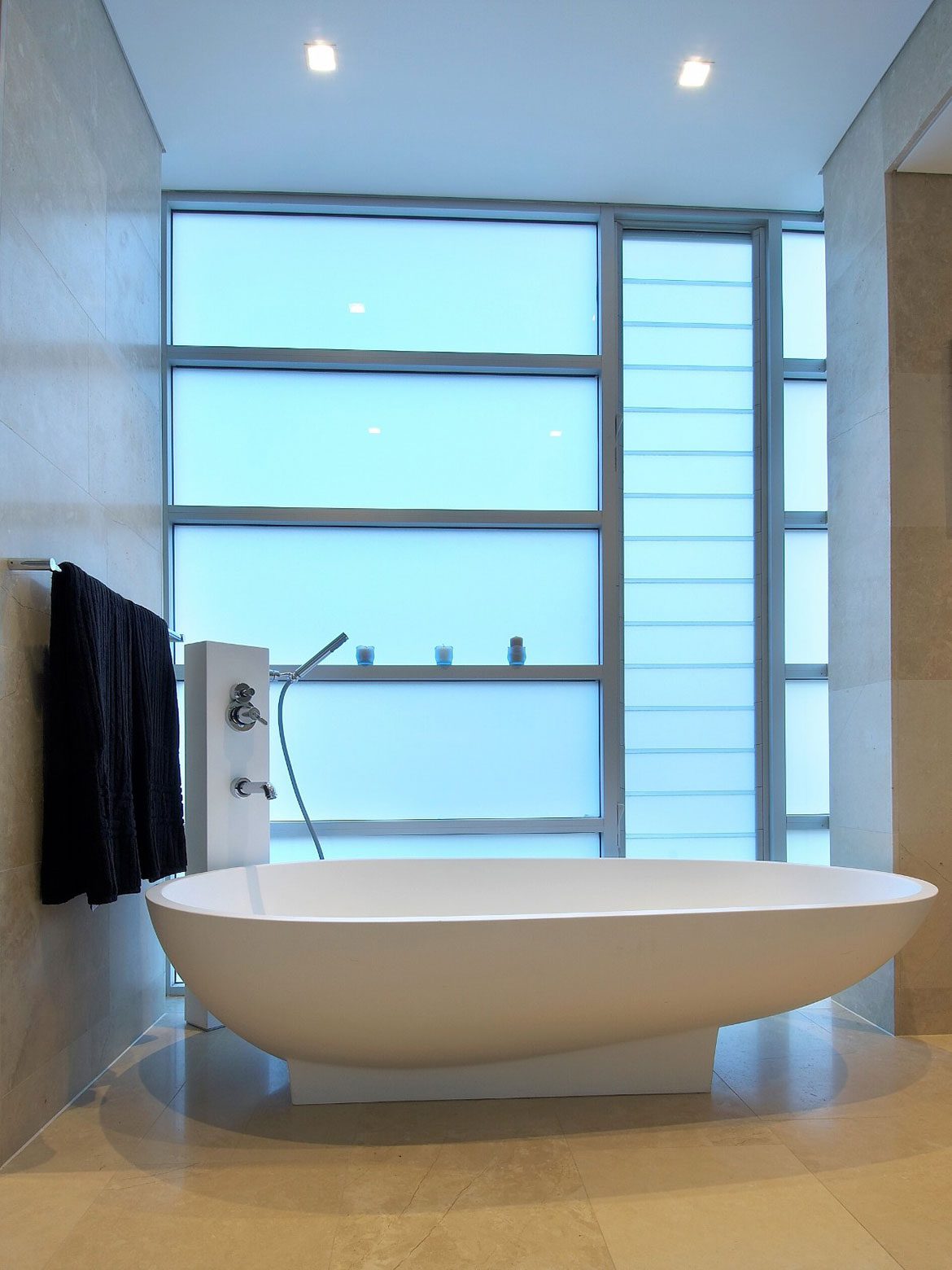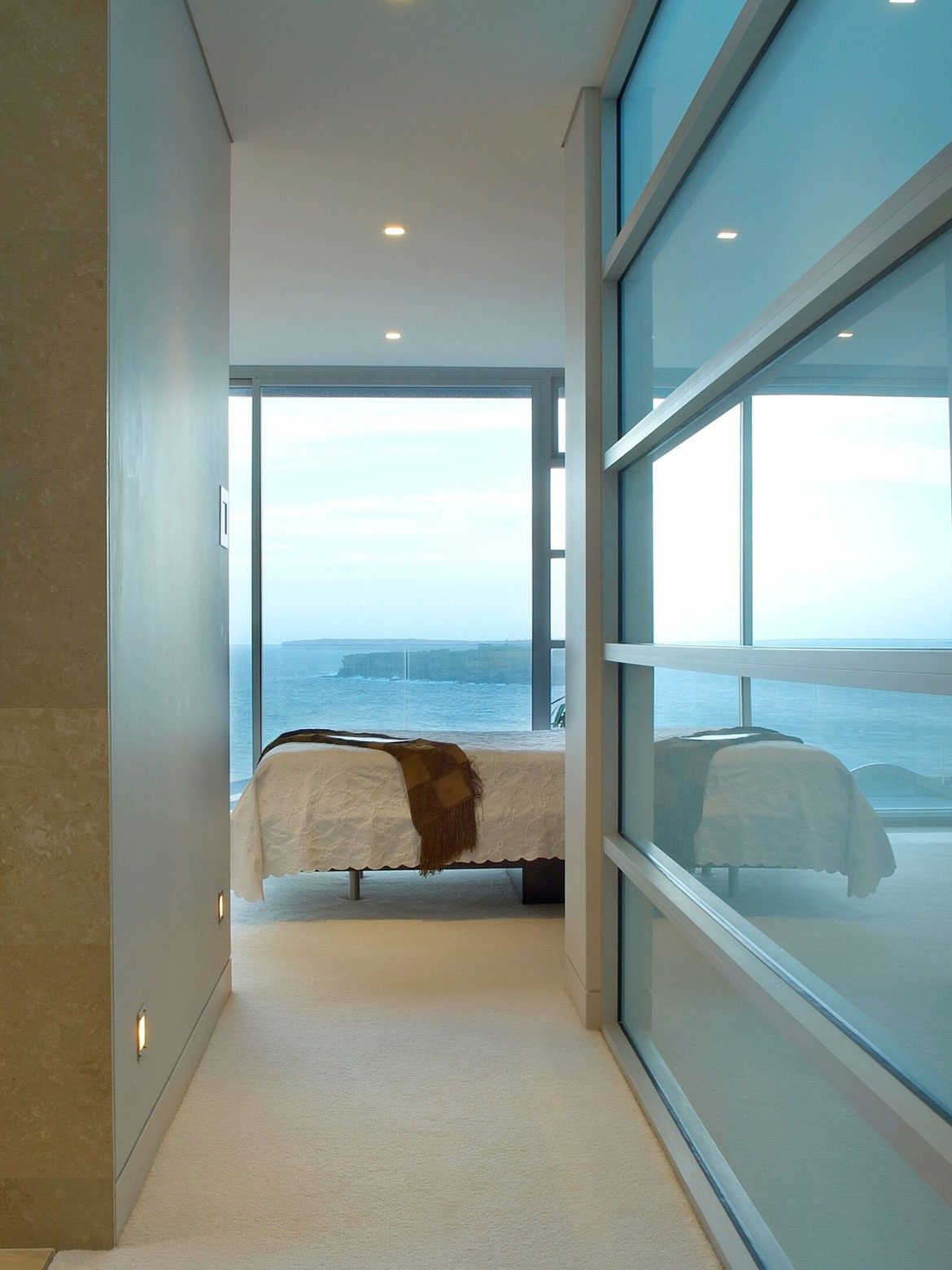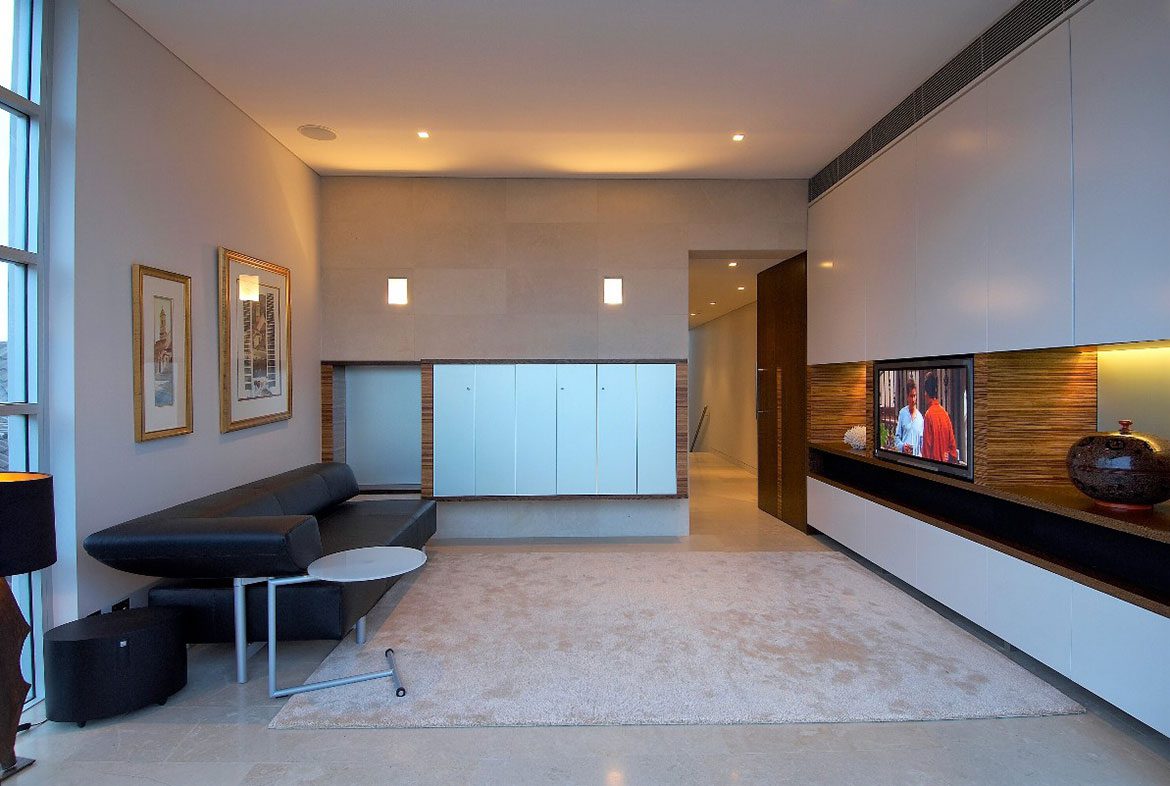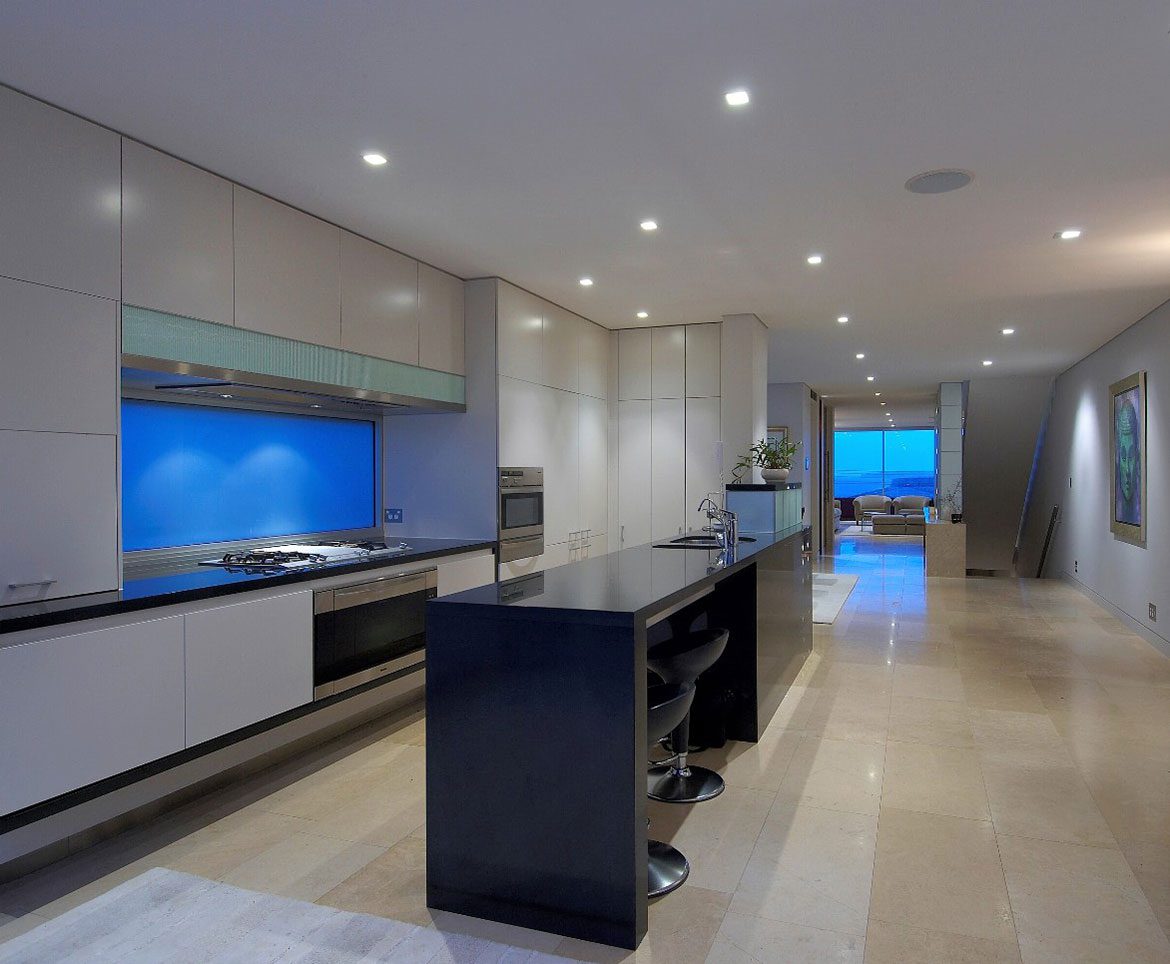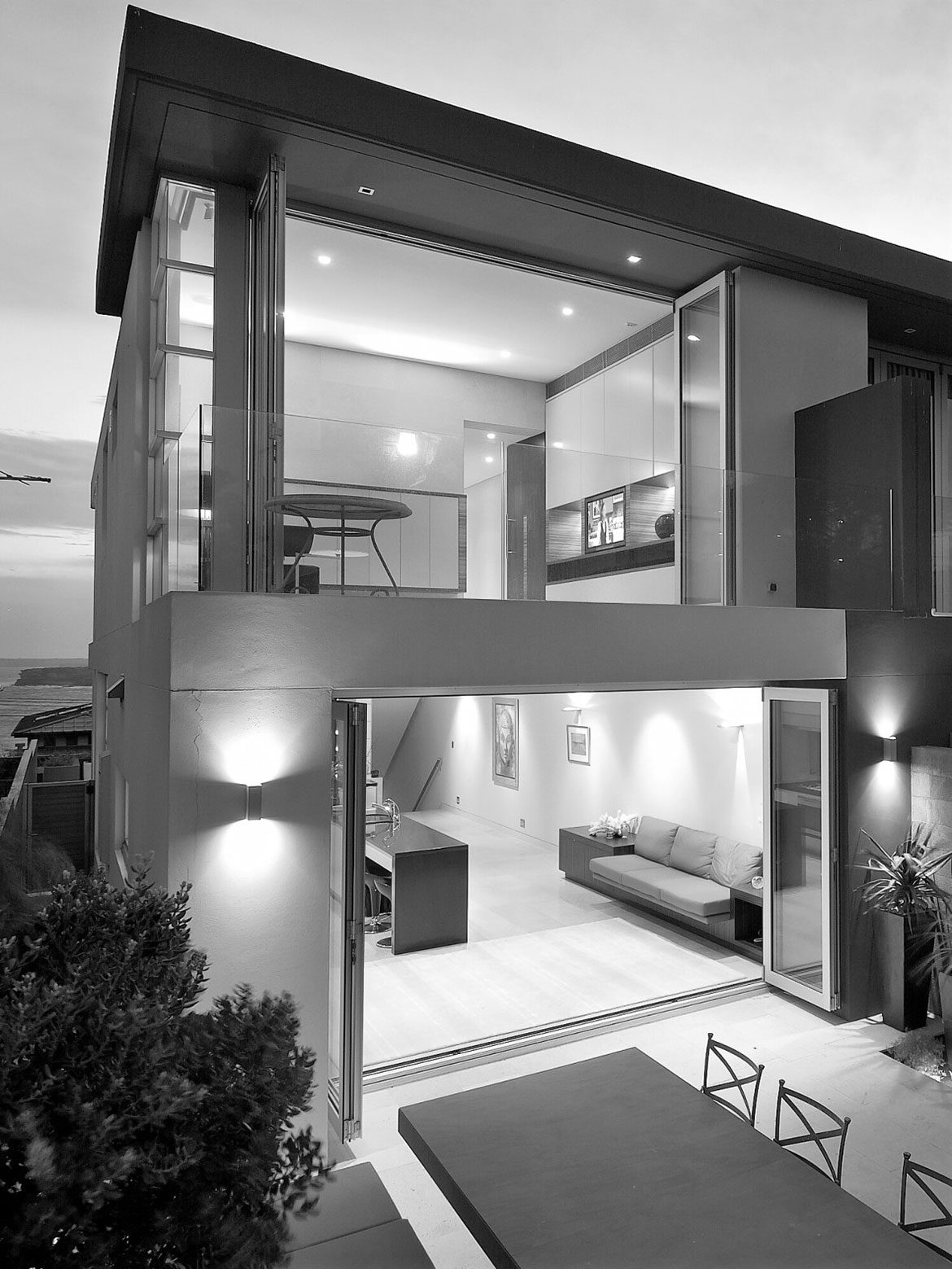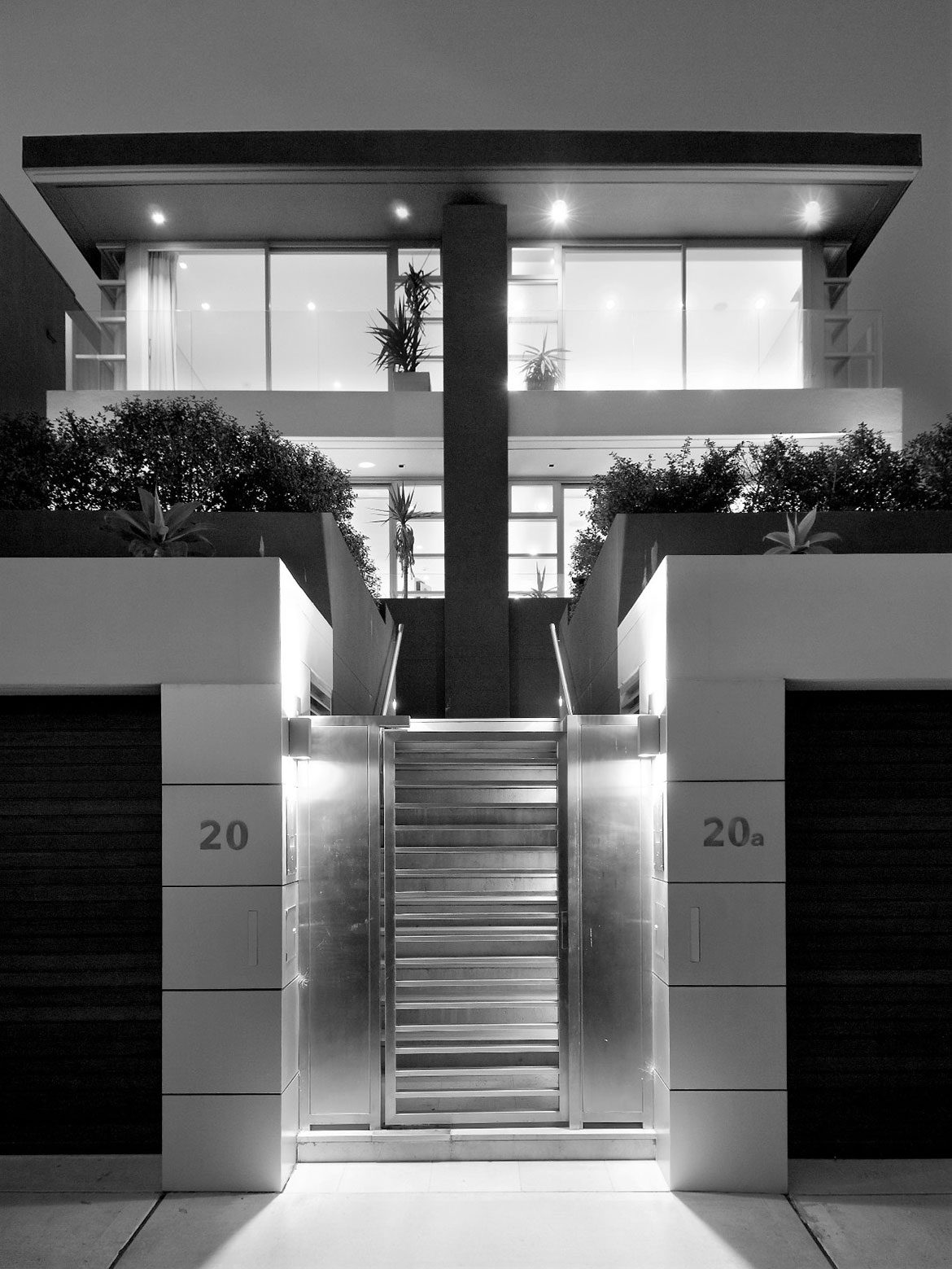 The two narrow lots of 228m2, each with width of 6.2m, are located on the upper side of a street and were originally occupied by two semi-detached weatherboard houses. The brief was to design two new 2/3-storey semi-detached houses on the sites. With the two-storey structures on each of the adjacent lots the access of sunlight to the interior of each house, alongside creating a sense of openness and spaciousness became the main premise which guided the design.
Pedestrian street access to each house was provided via a shared gate and stairs located between the structures of the two double garages, with direct internal access to each of the houses. The living areas were located at the ground level with the first floor containing the master suite (with dressing and en suite), two bedrooms, and additional bathroom.
A skylight roofed stairwell connects the two habitable levels, with the bottom floor located at garage level. In addition to the ever-present limestone tiled floors and feature walls, translucent glass was used quite extensively in the interior to reflect the light.