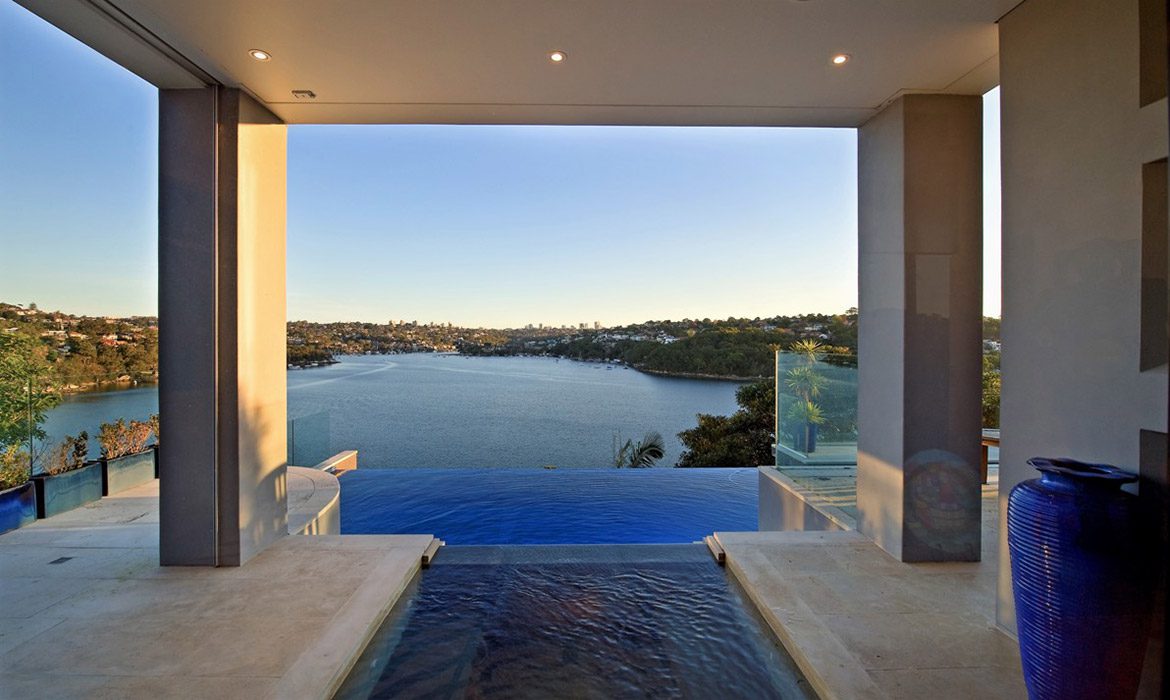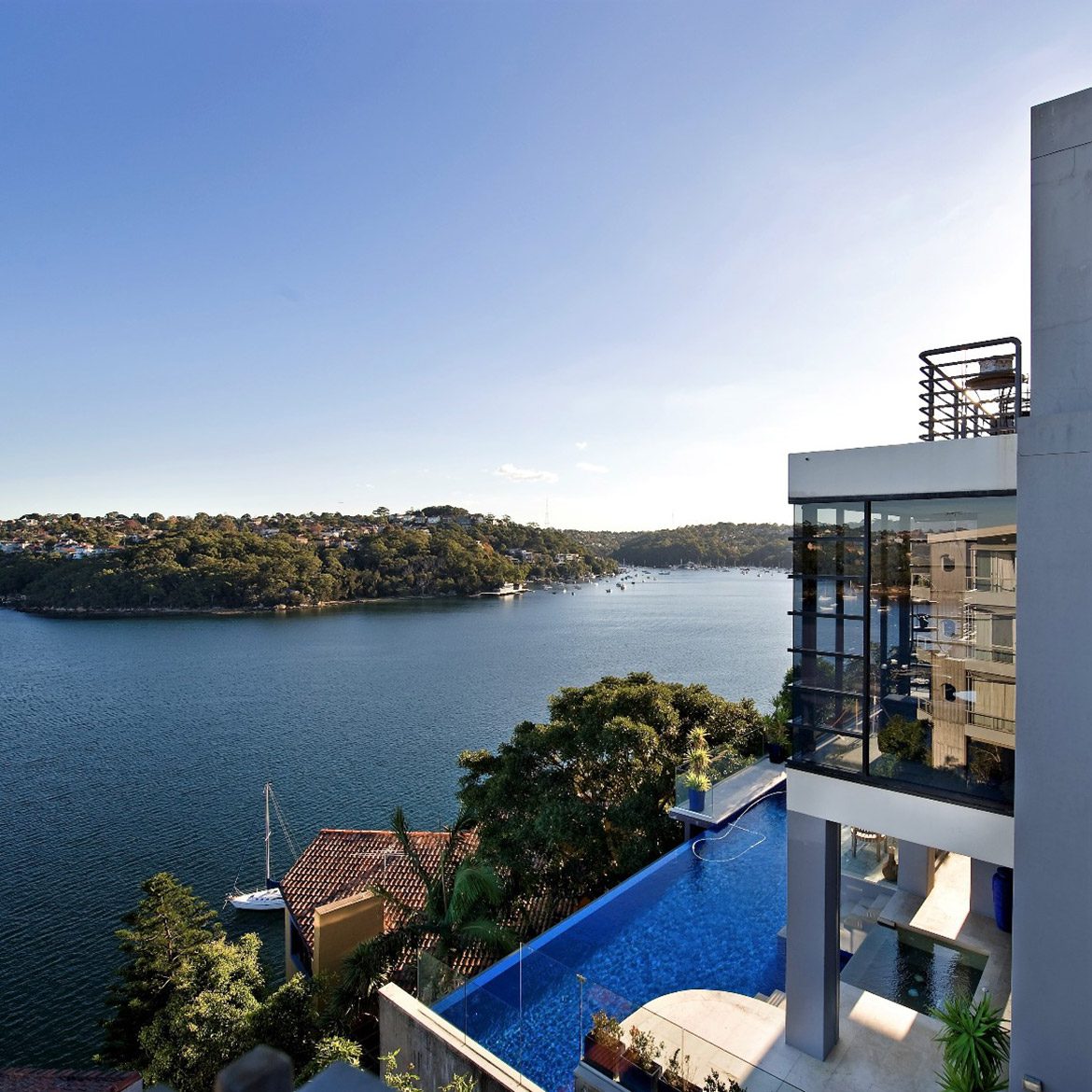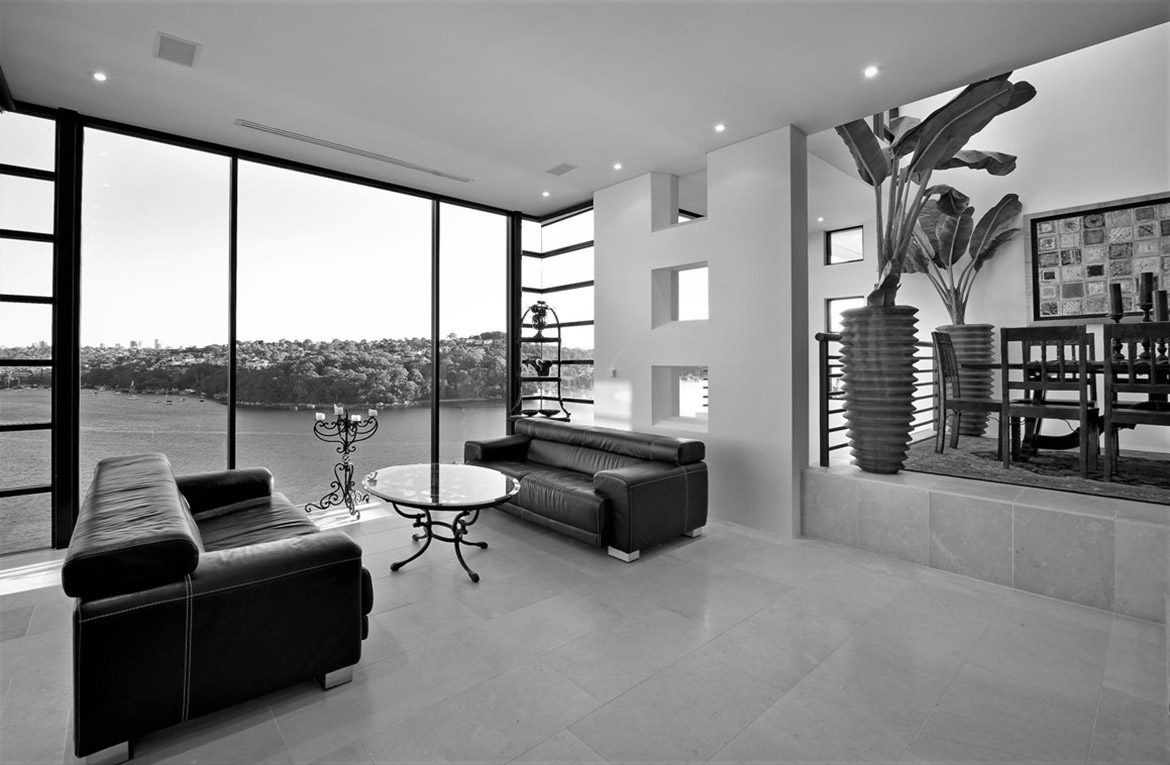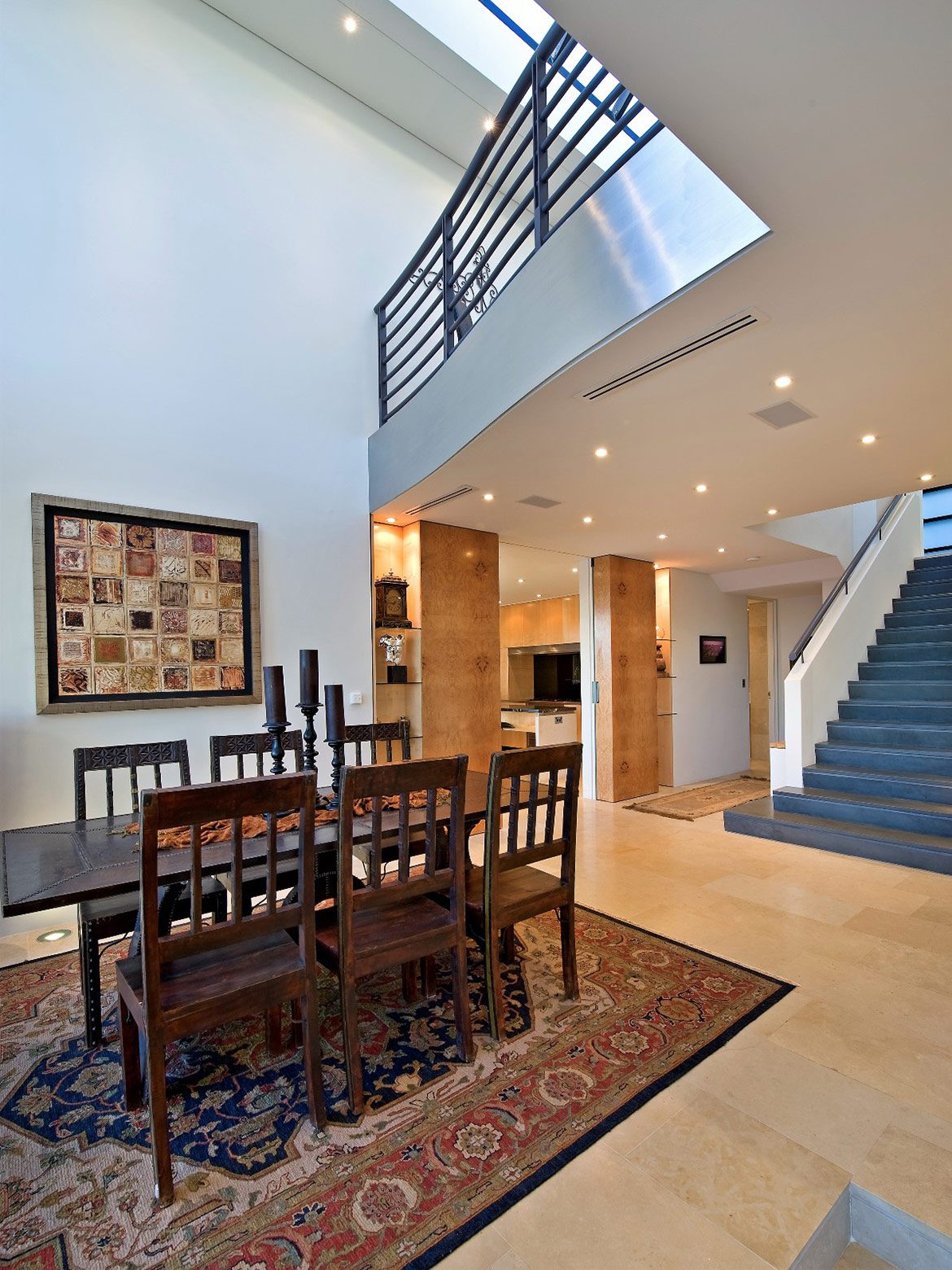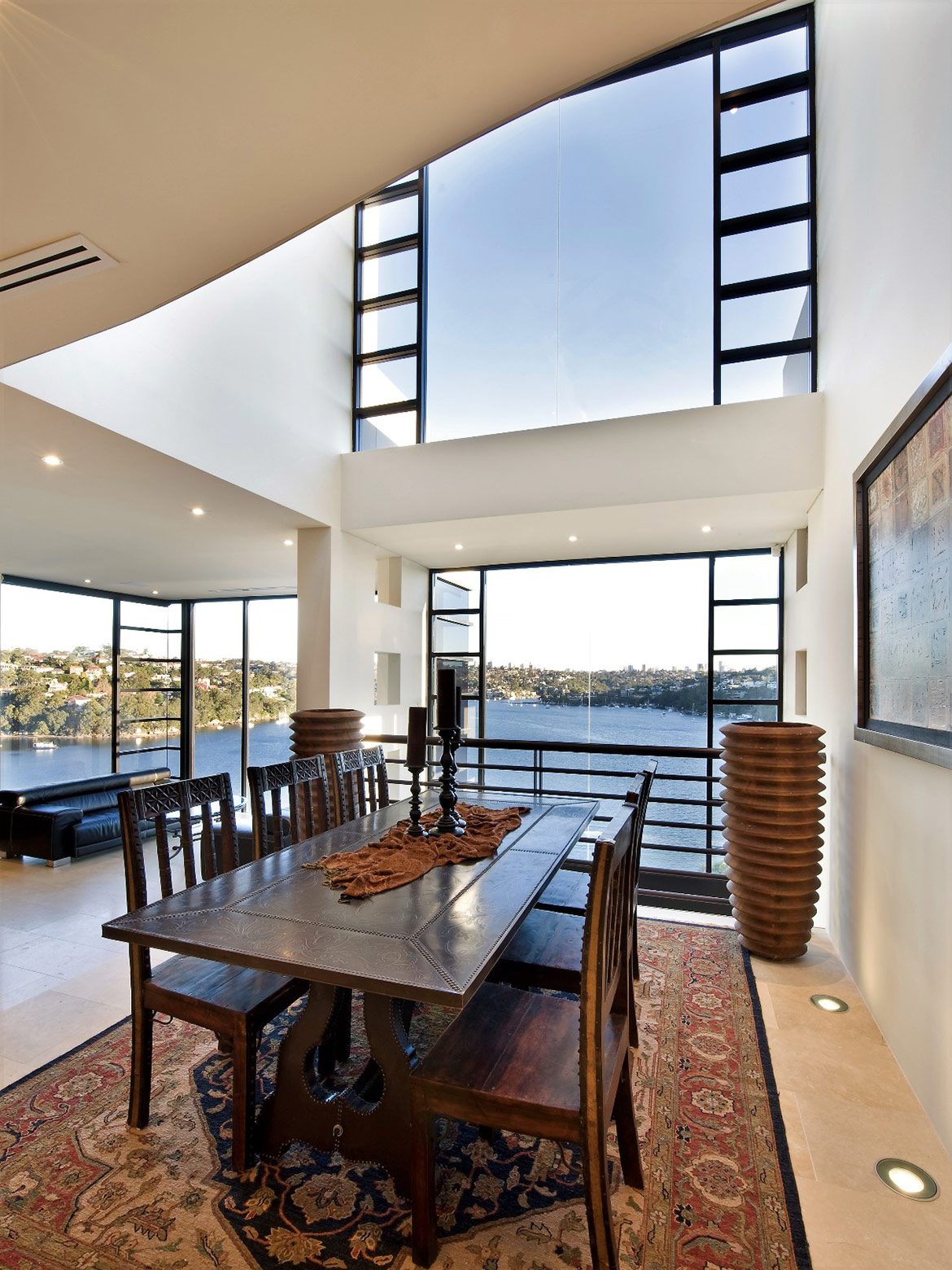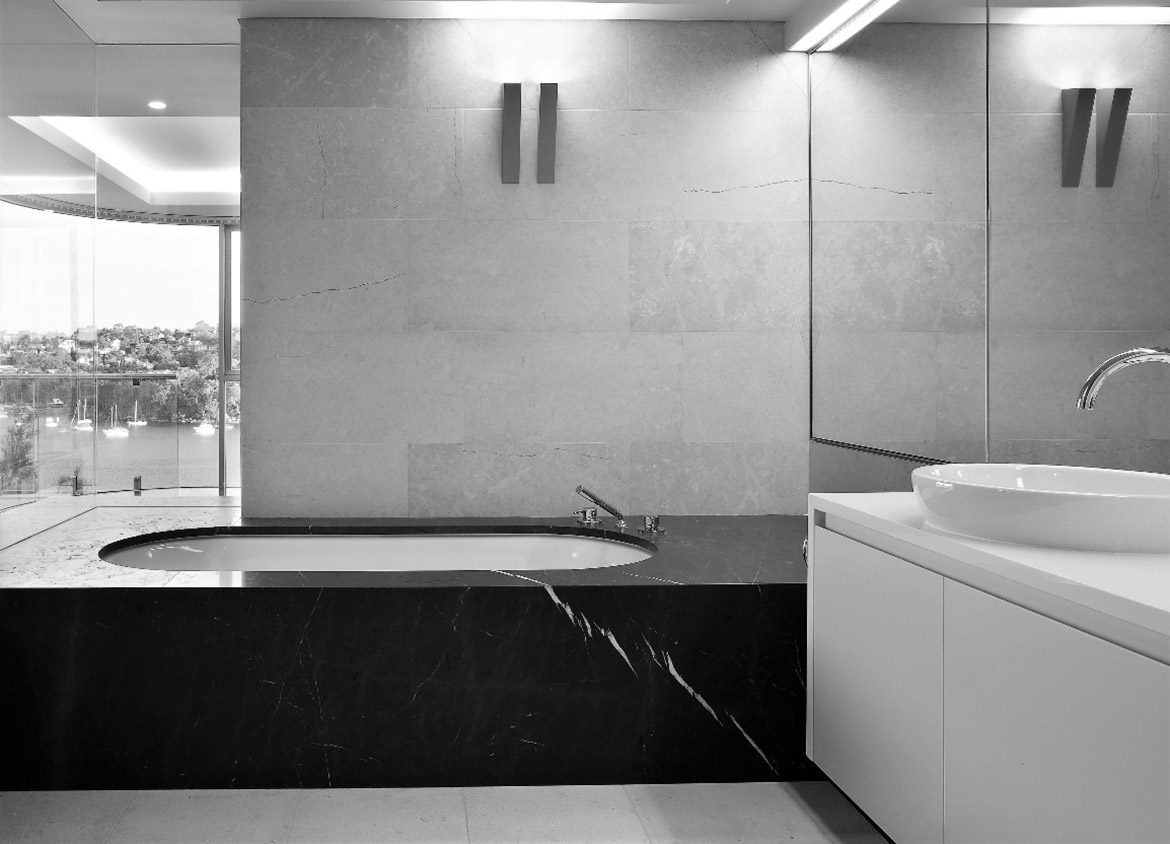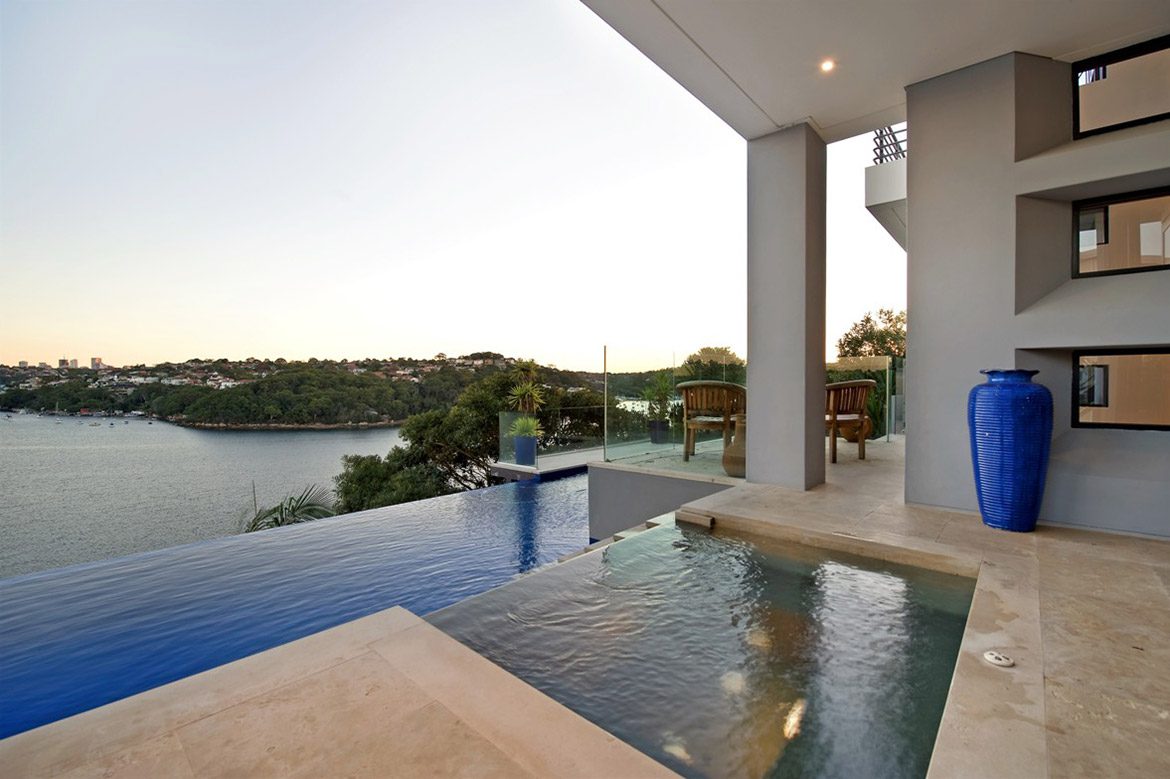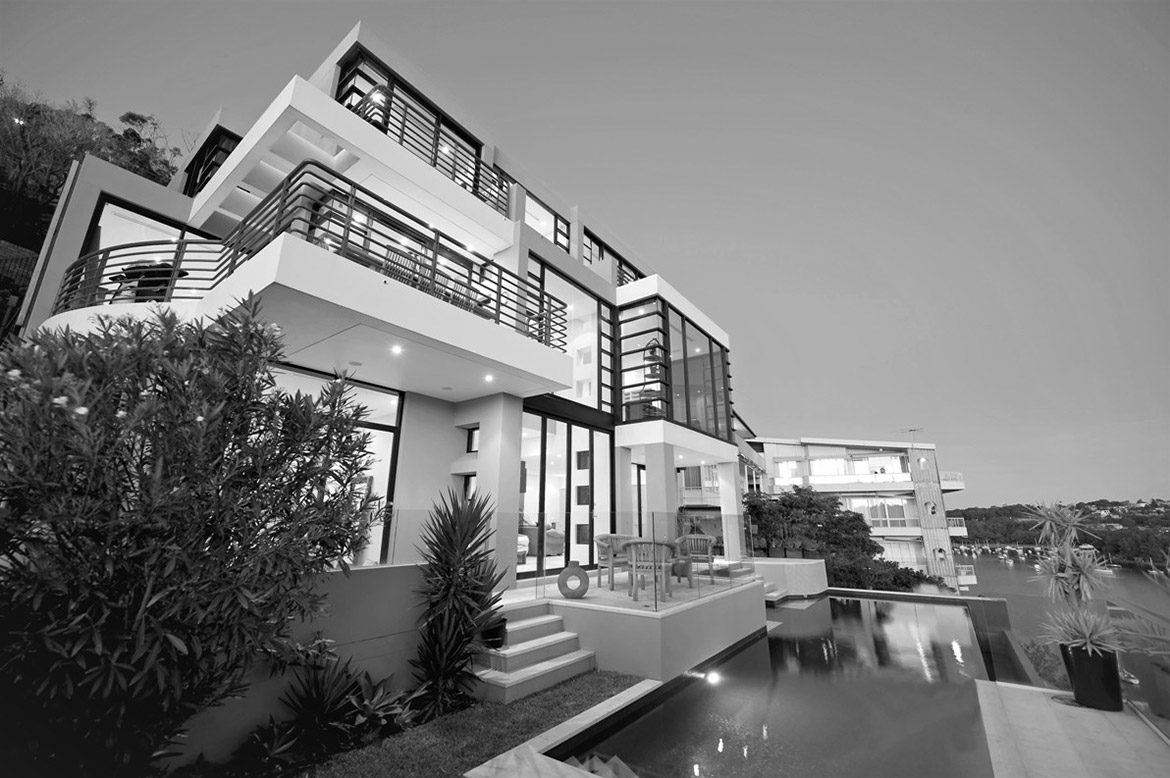 The house was to be built on a lot located high on the tip of the promontory where the Sydney Middle Harbour is at its widest. The lot itself is a 690m2 rectangular shaped site, with an extreme slope and battle-axe access to the waterfront. The lot is located at the end of a private driveway that splits off the main road and services a handful of properties, thus allowing vehicular access to the home's middle level.
The first impression we got when visiting the site and the old house, which was to be demolished, was that the house was floating over the water as one could not see the terrain below from almost anywhere inside the house.
The notion that the house was suspended over the water became the premise that guided the development design. The core of the three-storey house is a three-storey volume located in its centre. The main living areas are located at the middle level, with the dining room located in a double height volume overlooked by a galleria at the top level. The sunken lounge is pushed as far as possible forward toward the water to further enhance the floating effect.
An infinity edge outdoor spa connected with the infinity pool at lower level is located under the lounge and in front of the family room glazing. This seamlessly connects both water surfaces with the waters of Middle Harbour beyond.
The interior palette was purposefully restrained, with limestone tiles for the floors, off-white painted walls, and blond veneers for joinery. The exception is the use of Australian bluestone for the stair treads and risers.