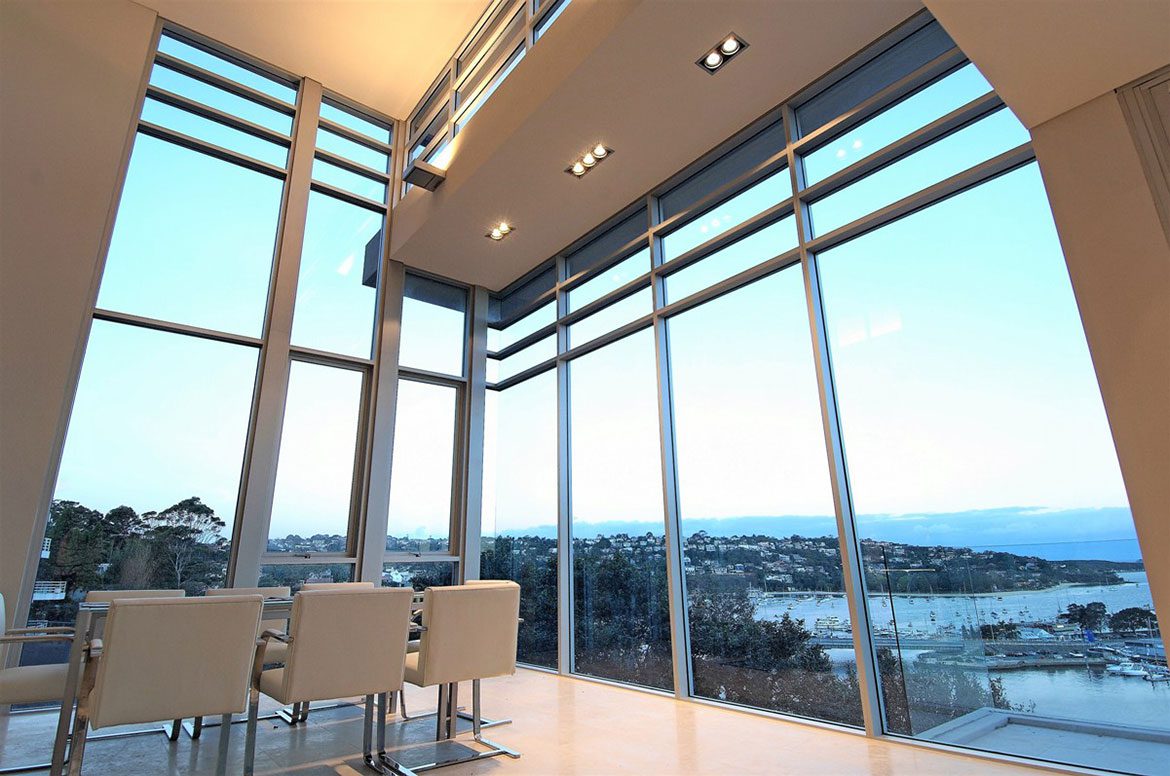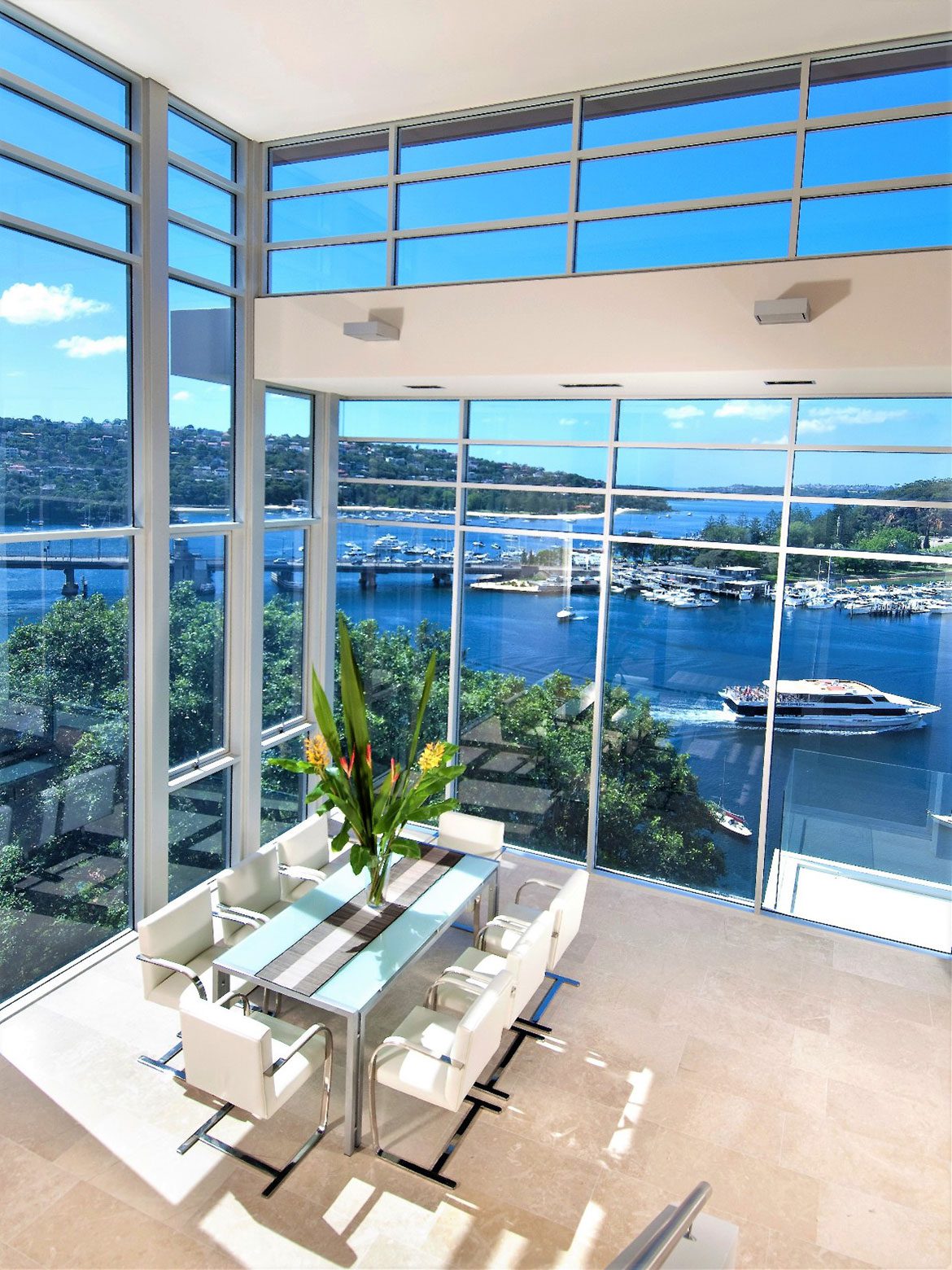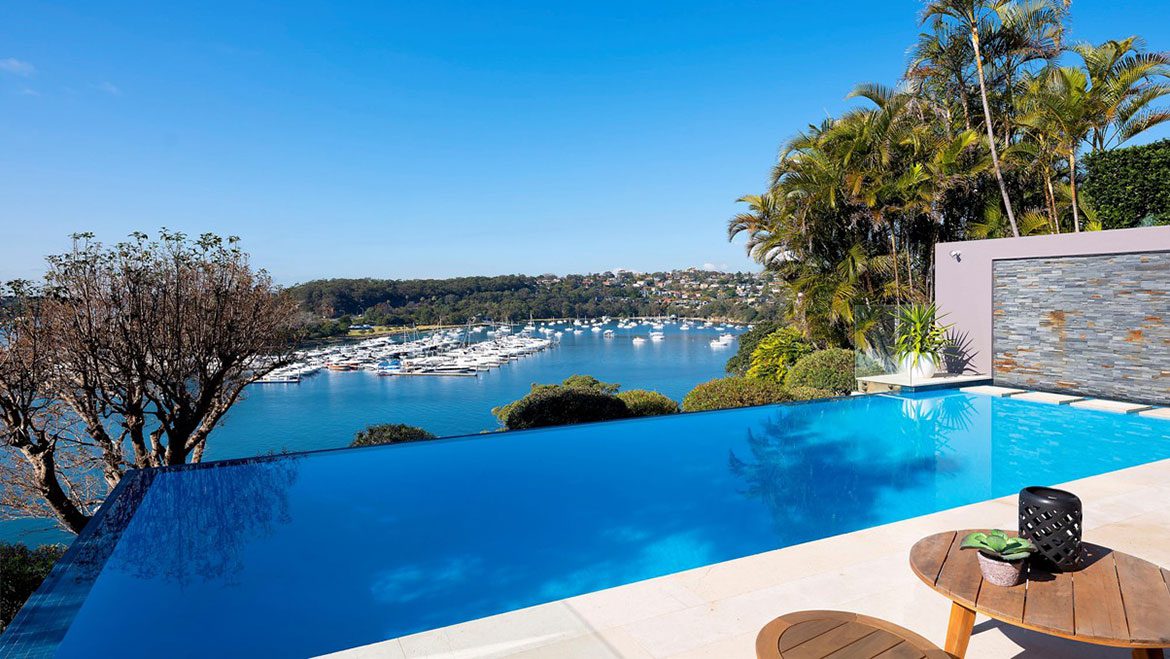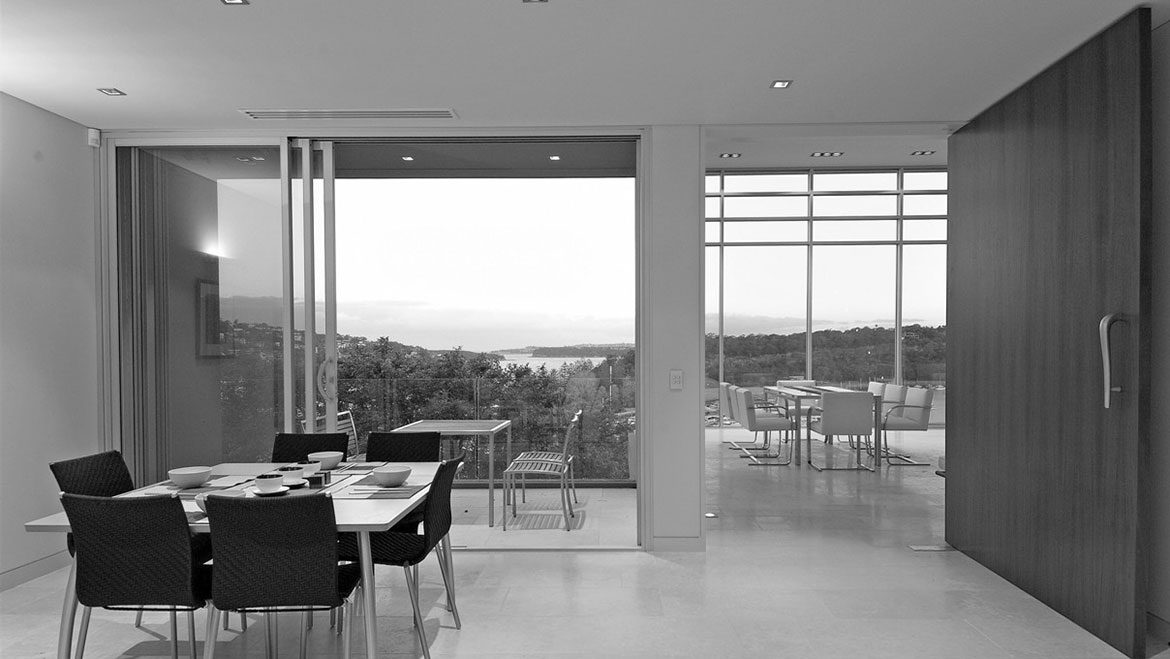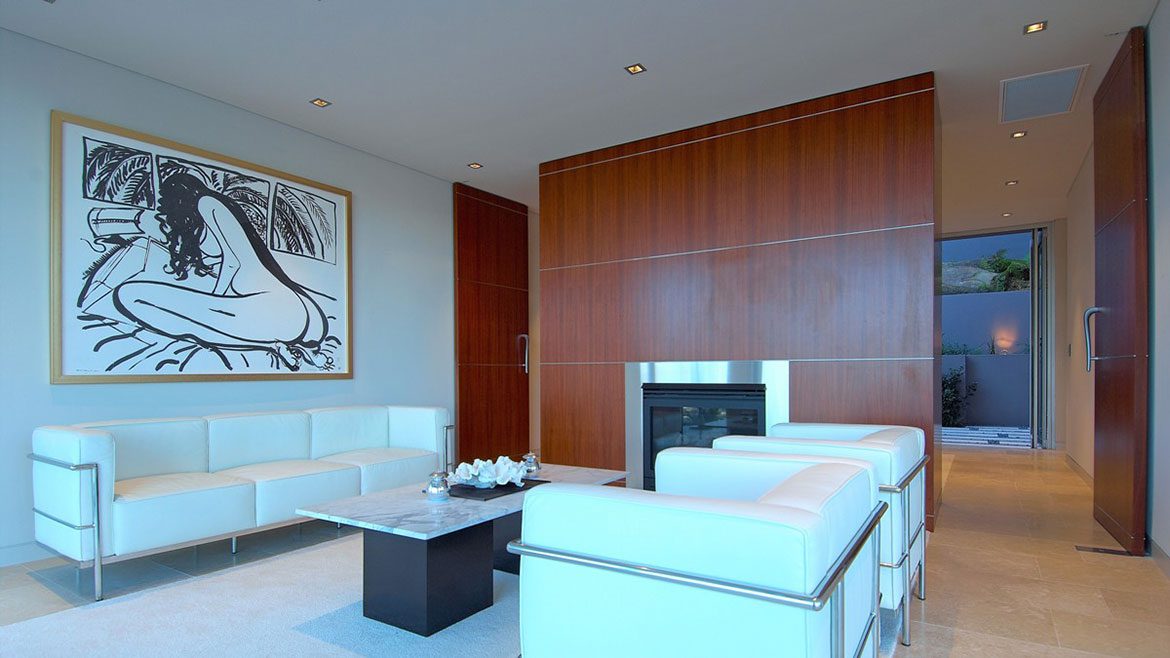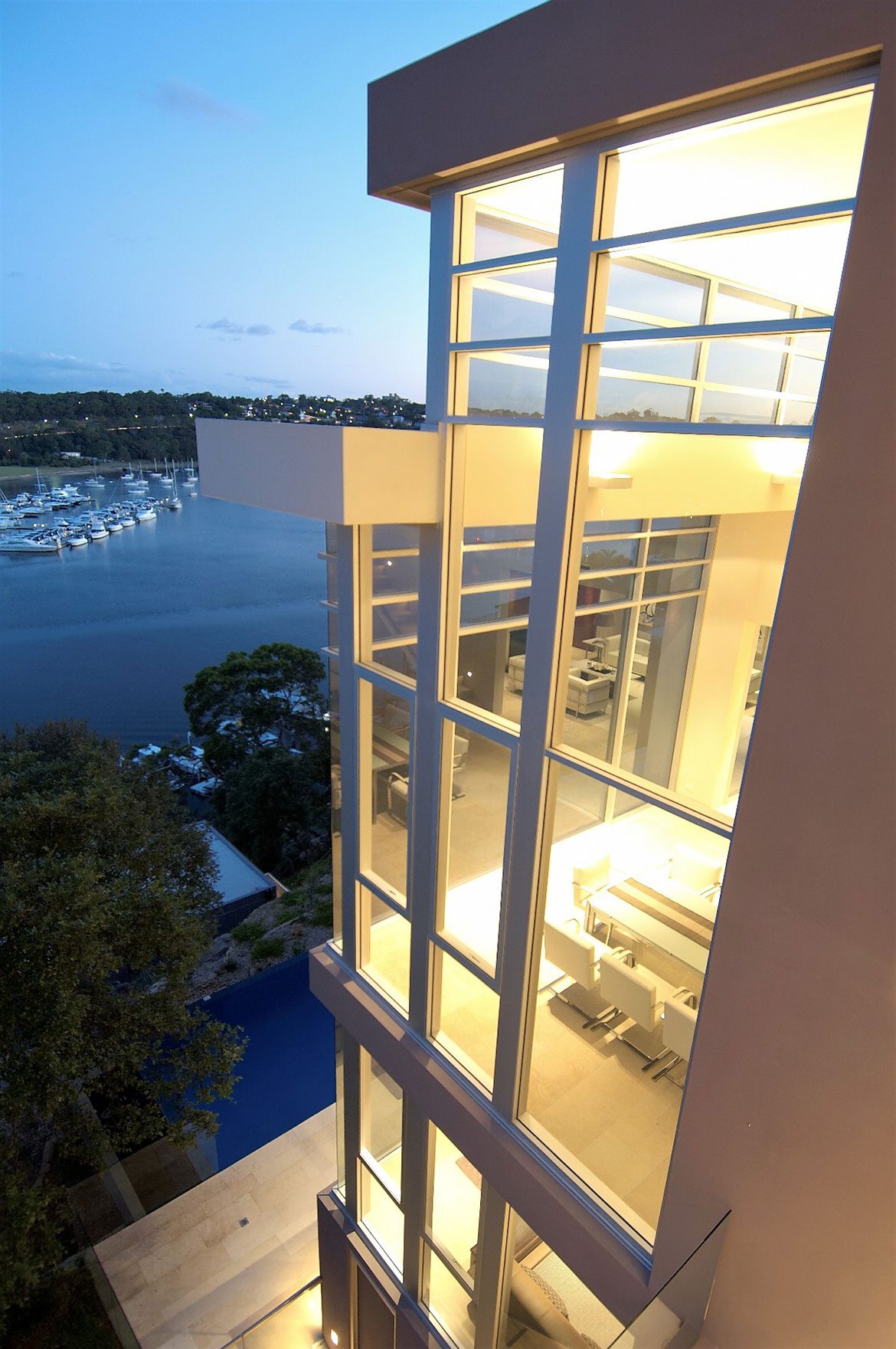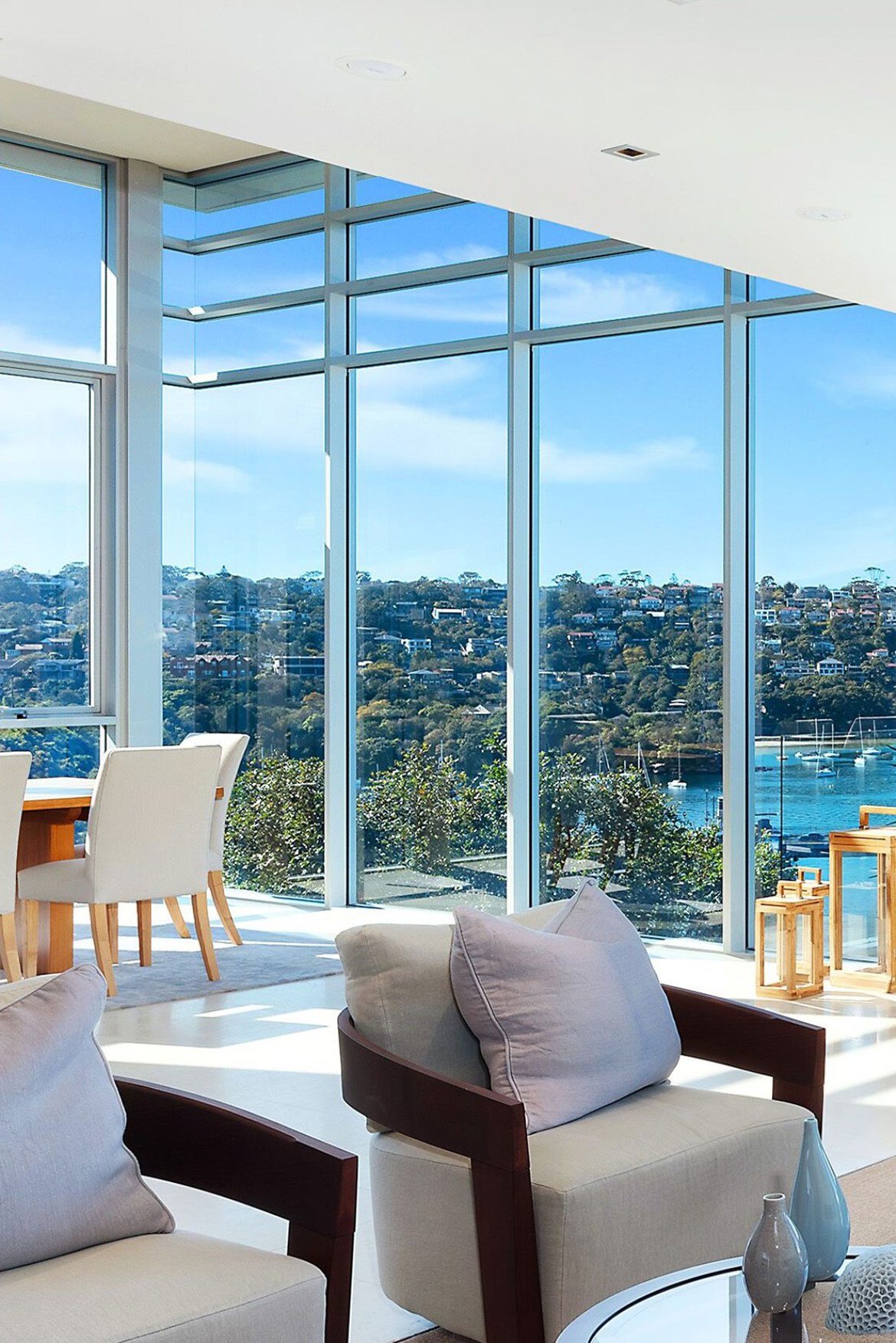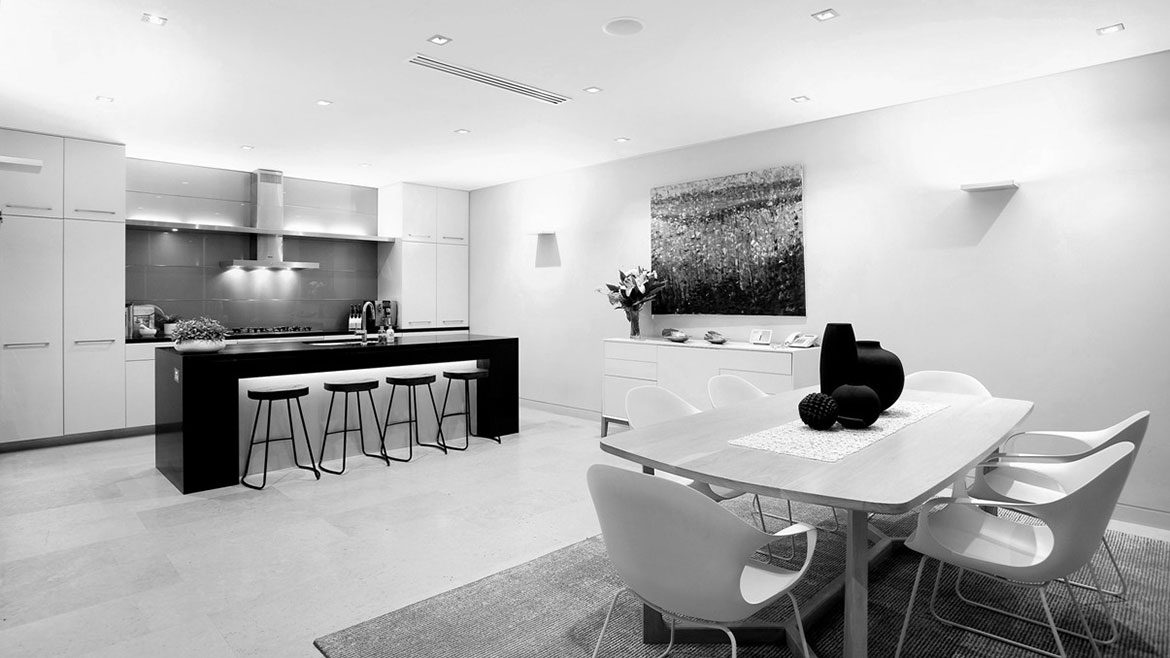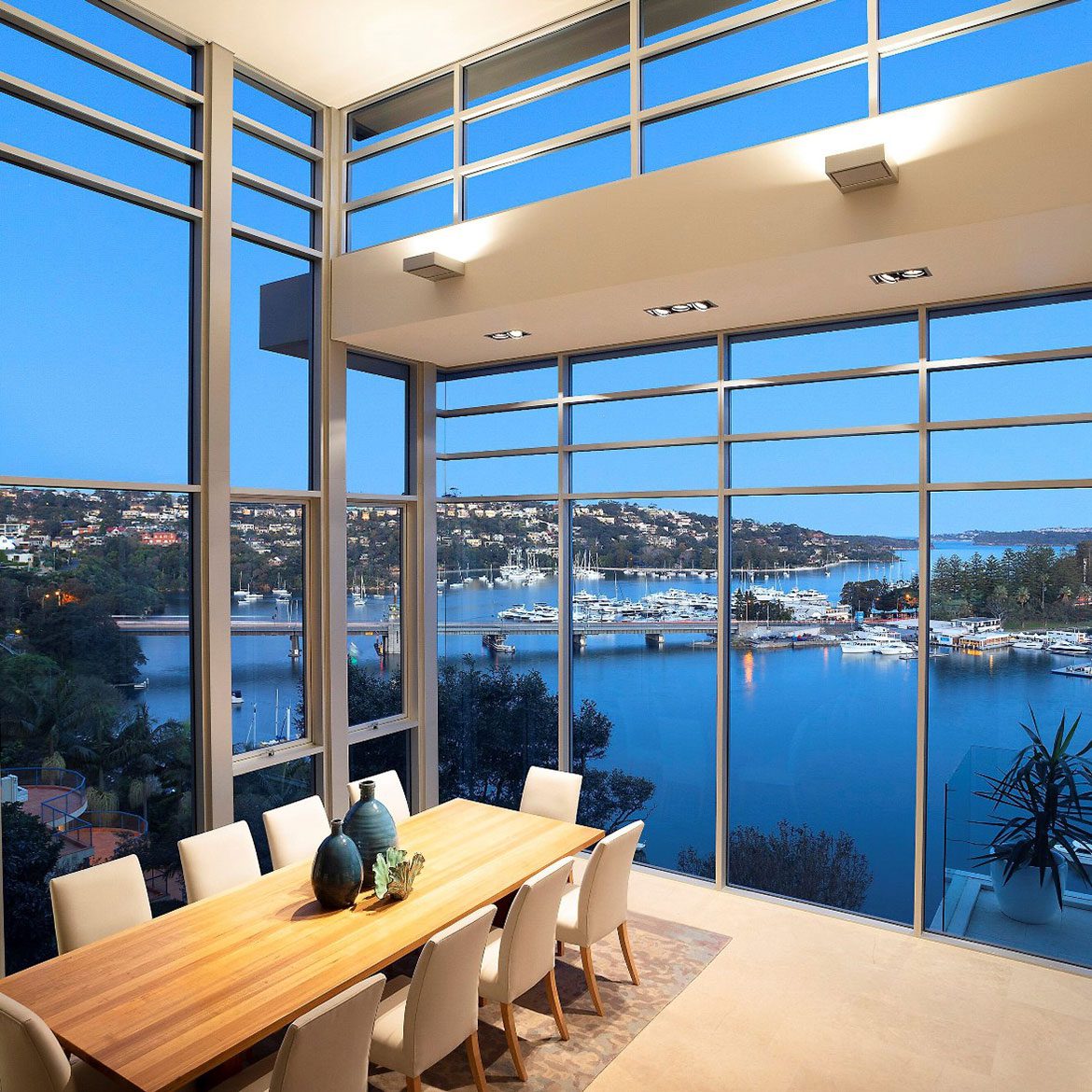 The house was to be built on a mostly rectangular shaped 760m2 lot which had battle-axe access to waterfront. The land had an extreme slope with drop of 25 metres from front to rear. Based on the study of the terrain we identified an unexpected striking visual; the view over the Spit bridge and beyond to Sydney Harbour extended as far as the South Head and the ocean beyond. However, the view also became even more dramatic when viewed sideways across the adjacent properties onto the bay and the full length of the Spit bridge.
Thus, the main design premise became to create a room with generous double-height, with double- height glazing on each wall facing the view. To complete the visual experience the main stair needed to be located within that double-height space, so one was to experience the widening of the vista when descending down the stairs.
The habitable areas are spread over 3 levels, with the main living areas being located on the middle level. The top fourth level contains the garage and the house entry foyer. The infinity edge pool and the pool deck are located at the garden level to the rear of the site facing the Middle Harbour. The rear elevation of the house is almost completely glazed, thus maximising the visual experience of the dramatic environment beyond. The interior palette was purposefully restrained, with limestone tiles for the floors and off-white painted walls.