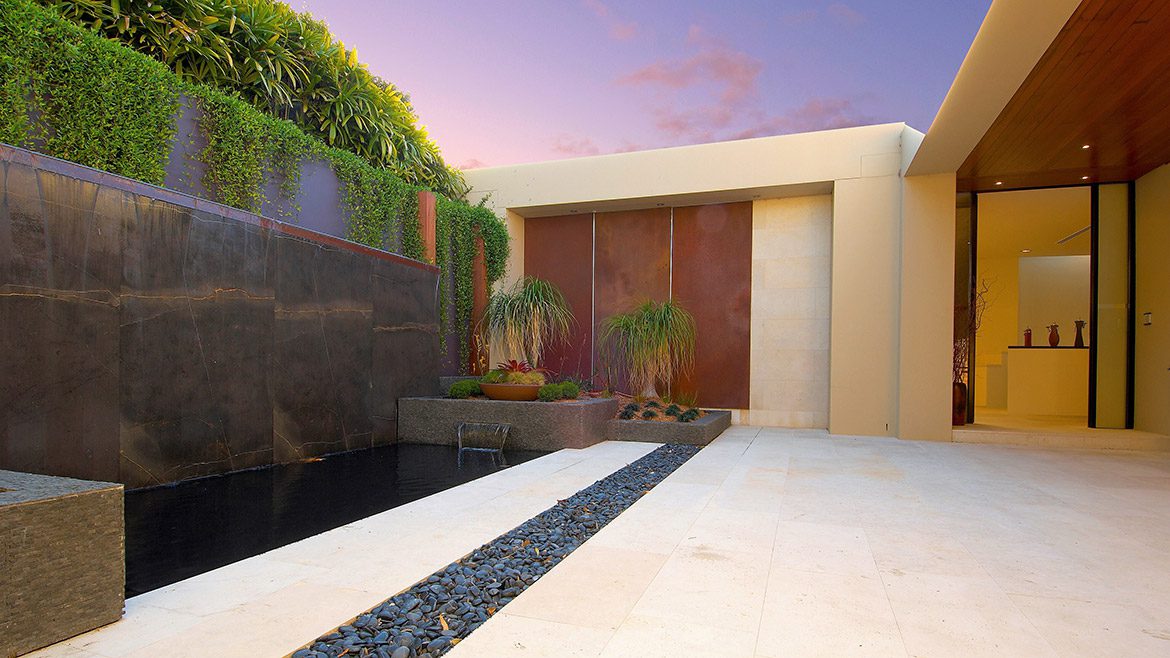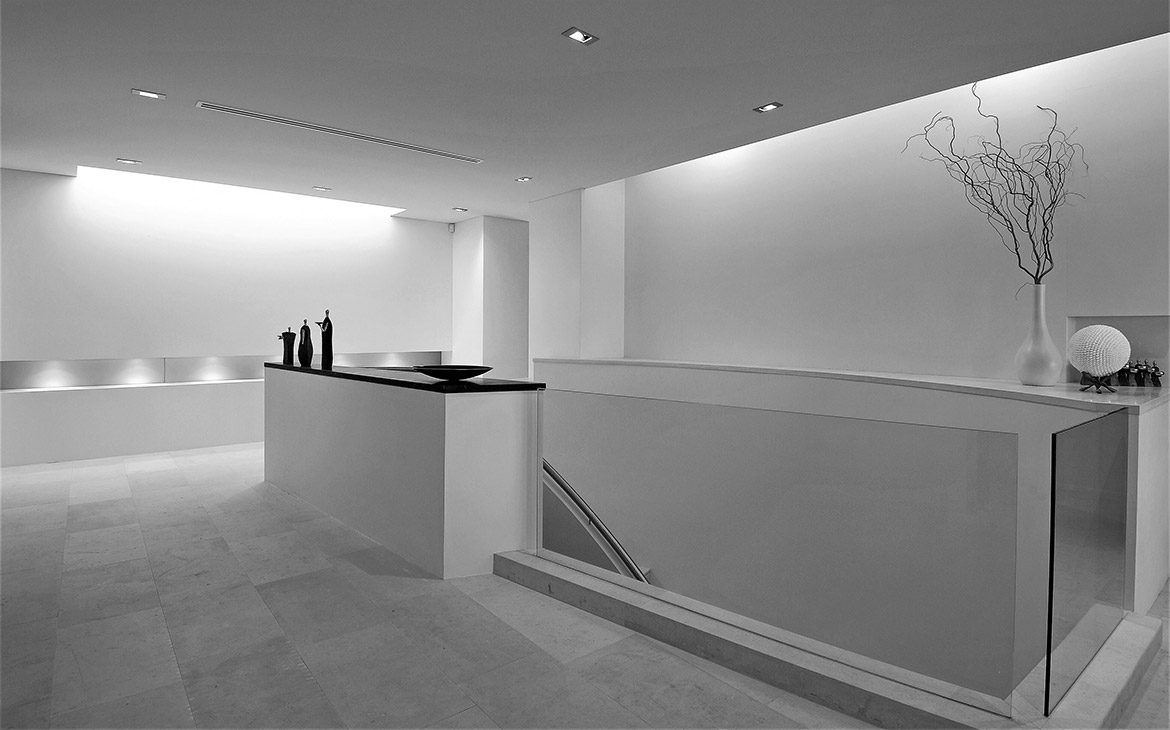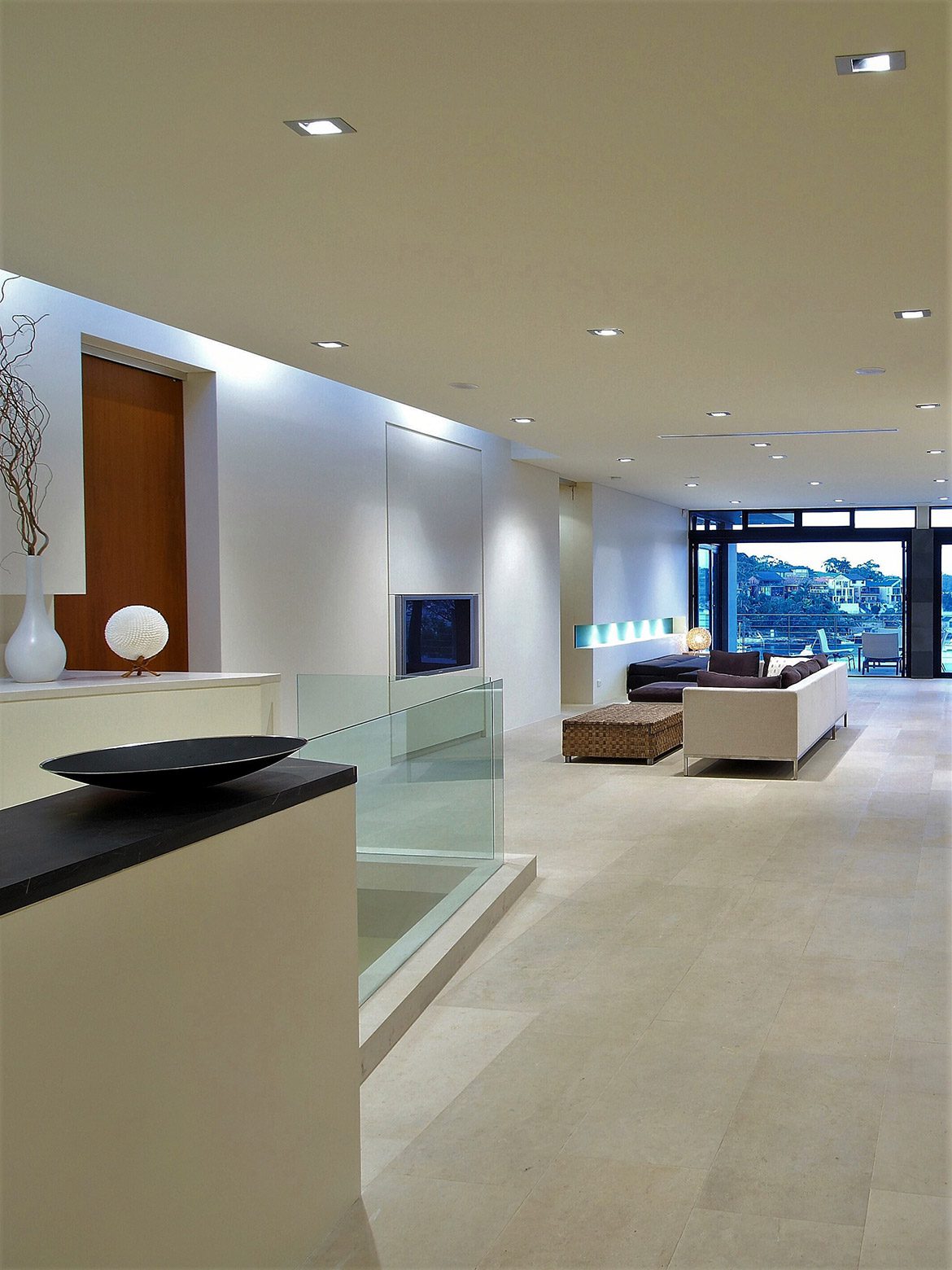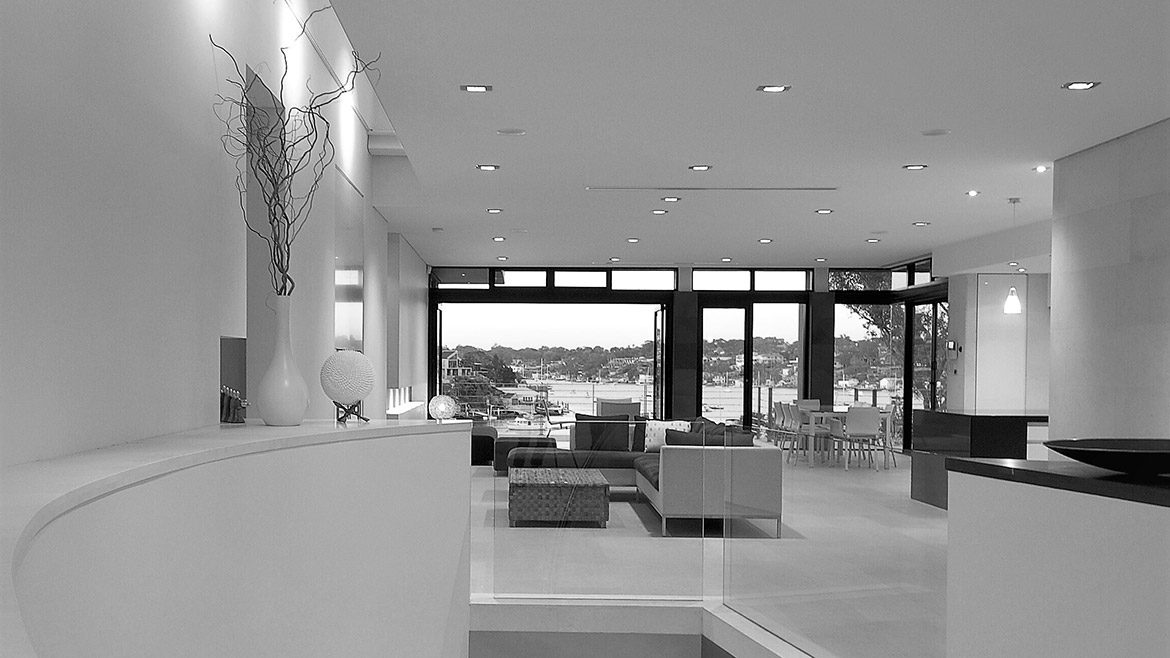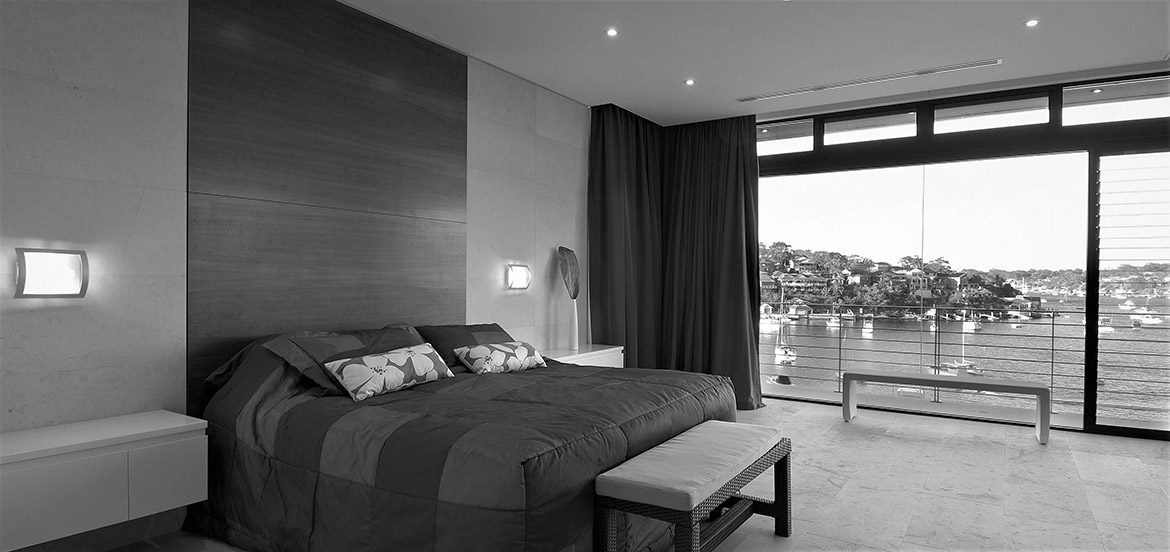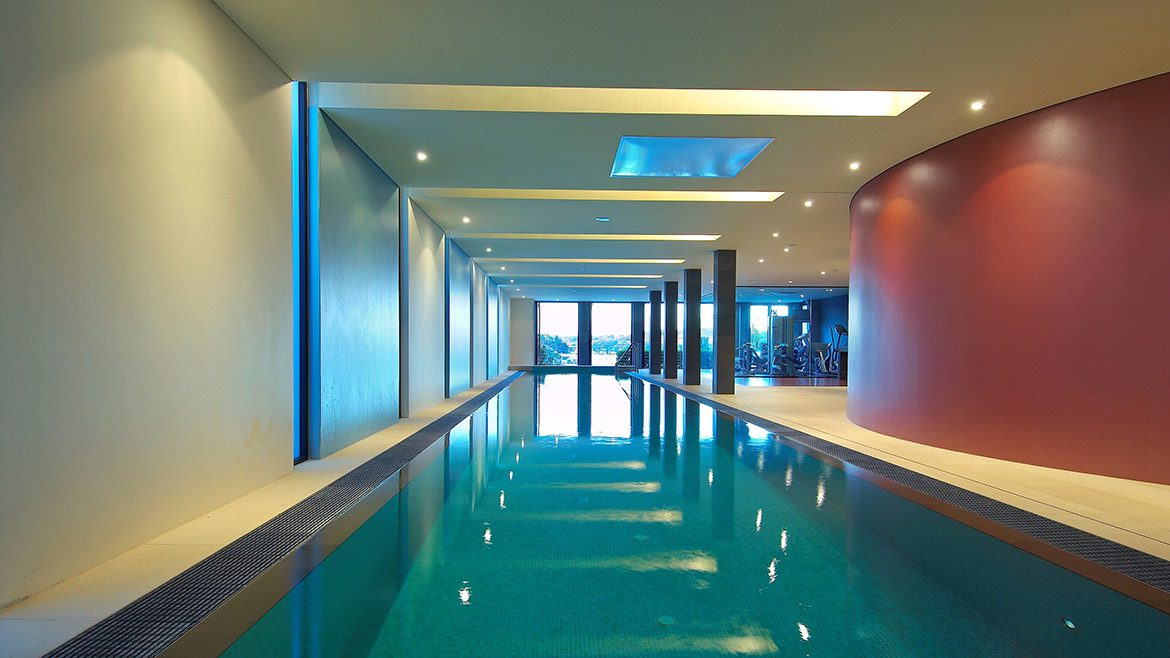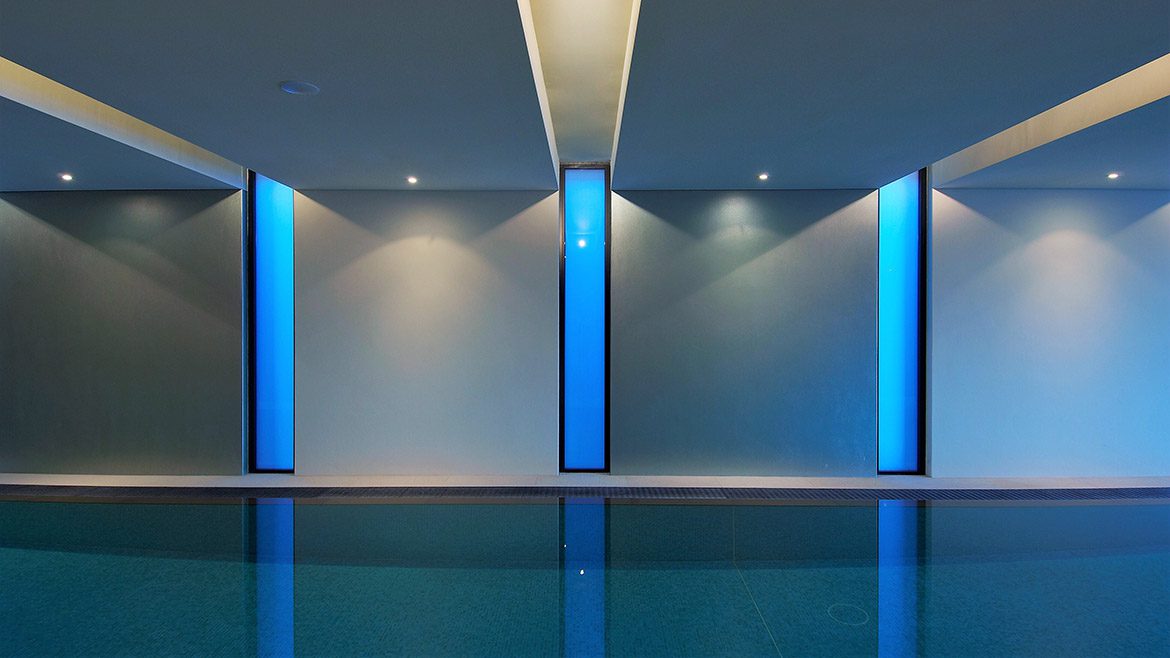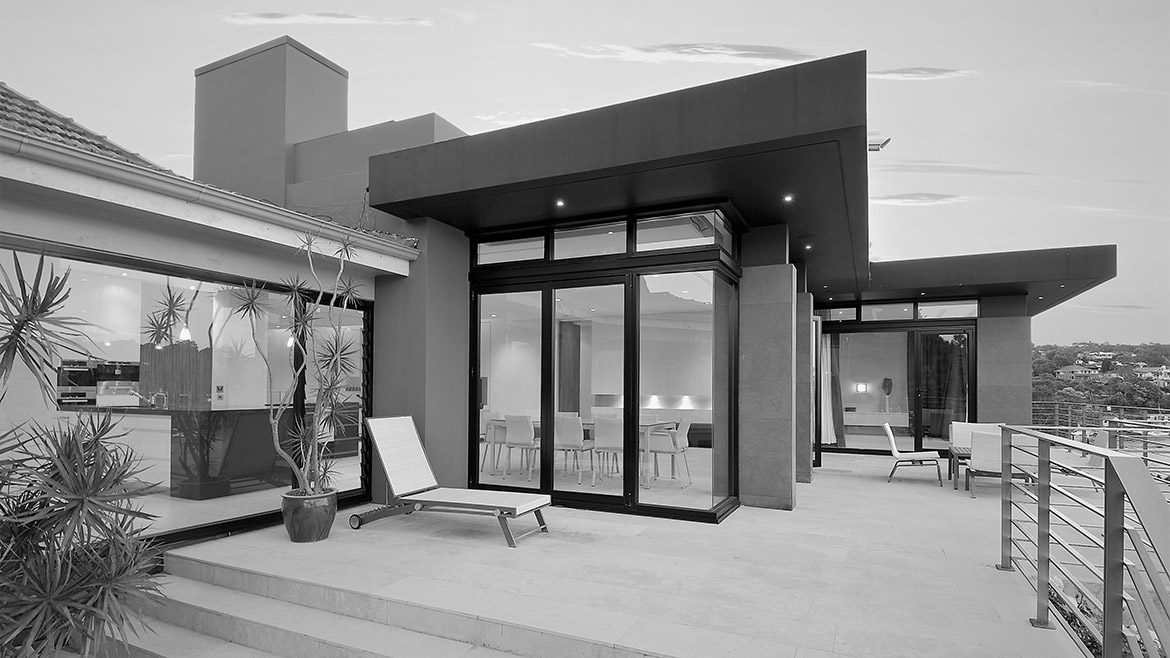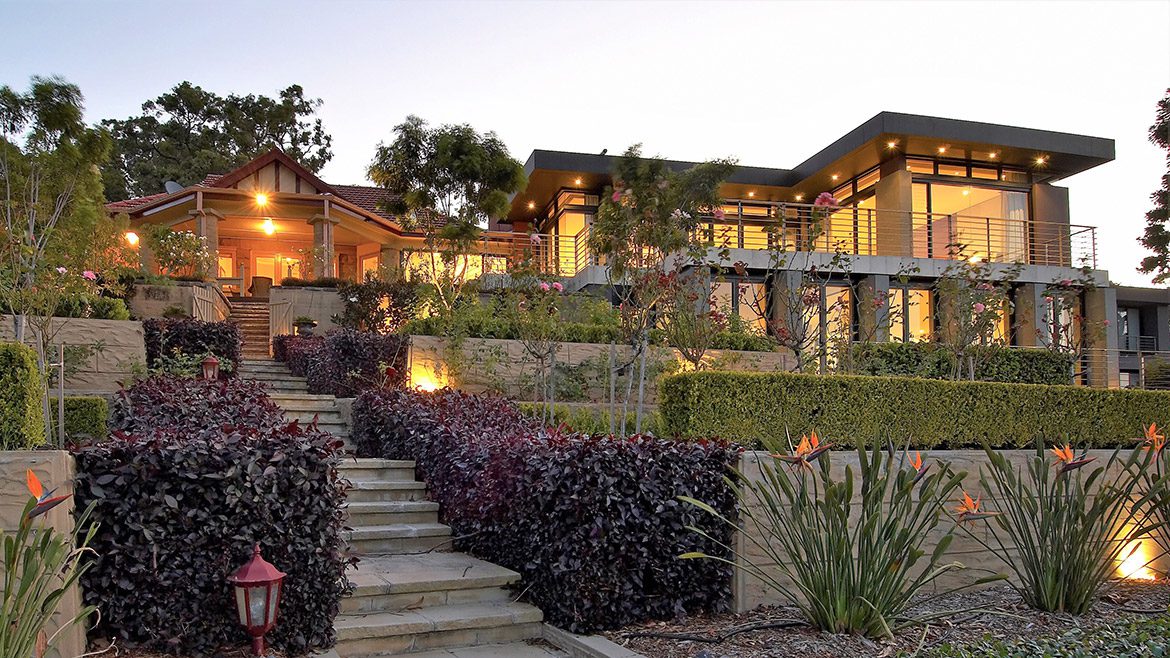 The gently sloping 3000m2 North facing waterfront site, with a private driveway off the main street, contained a heritage listed house and surrounding garden extending down the site to the water. A two-storey extension to the heritage listed house built in the 60s needed to be demolished to allow for a new two-storey extension to be built to rear and side of the original house.
The top level of the new extension was to be at the level of the existing house, while the lower level had direct garden access. At the request of the owners, the bottom level of the extension contained a complete resort spa facility including: a 25-metre pool, gym, sauna, steam room, shower and toilet facilities, as well as a rest room with a bar. North facing folding doors allowed for direct access to the garden and views of the bay beyond.
The upper level of the extension contained a master bedroom suite, a large media room, and a dining/sitting area as the main lounge area in the original house was to be retained. A second entry to the house was conceived to allow for direct access to the new extension via a landscaped patio with a pond.
The council's heritage requirements for the use of recessive colours on the house exterior was achieved by using dark marble slabs as cladding to the masonry blades and dark grey paint to the concrete roof overhang and side rendered walls. In order to allow the rich colour palette of the existing house's sandstone walls and wooden floors to remain dominant, the interior finishes of the new extension were minimalist and restrained. Sandblasted limestone tiles are used on all floors and feature walls, with the off-white palette extended to the rest of the walls, ceilings, and joinery.