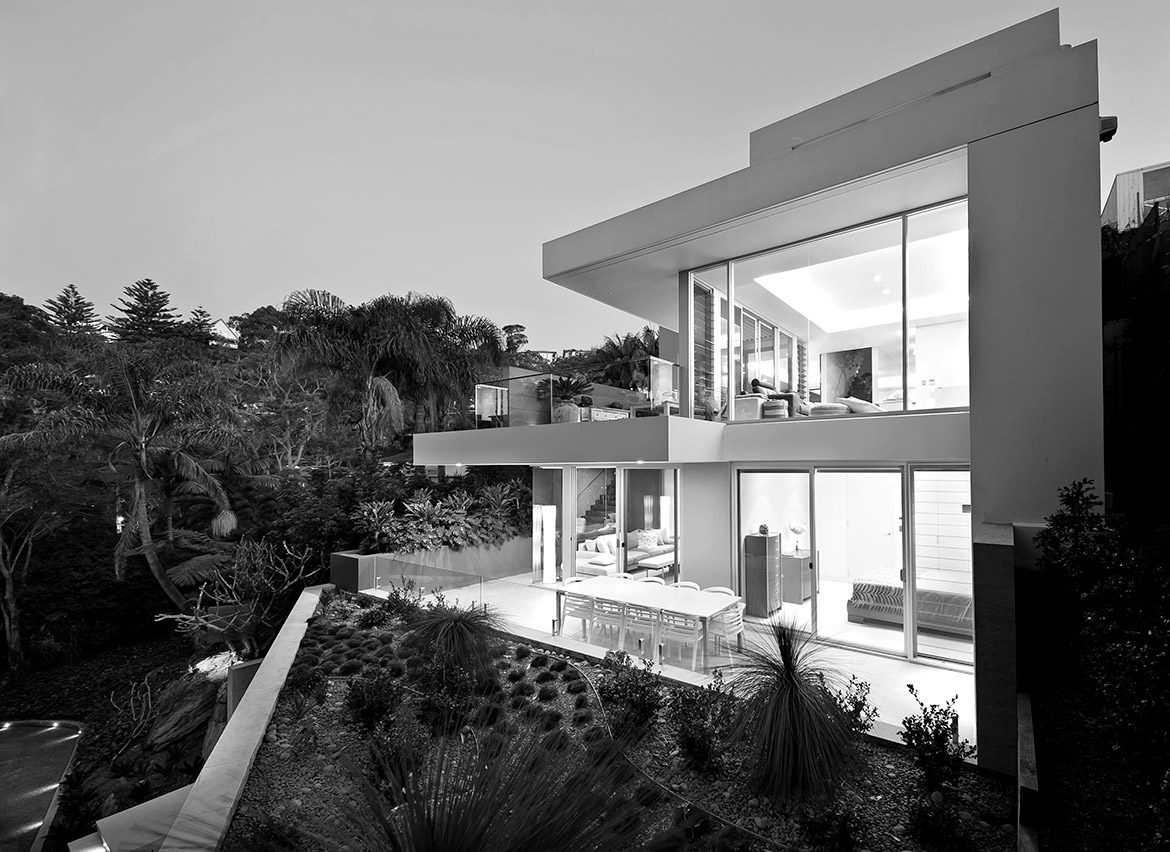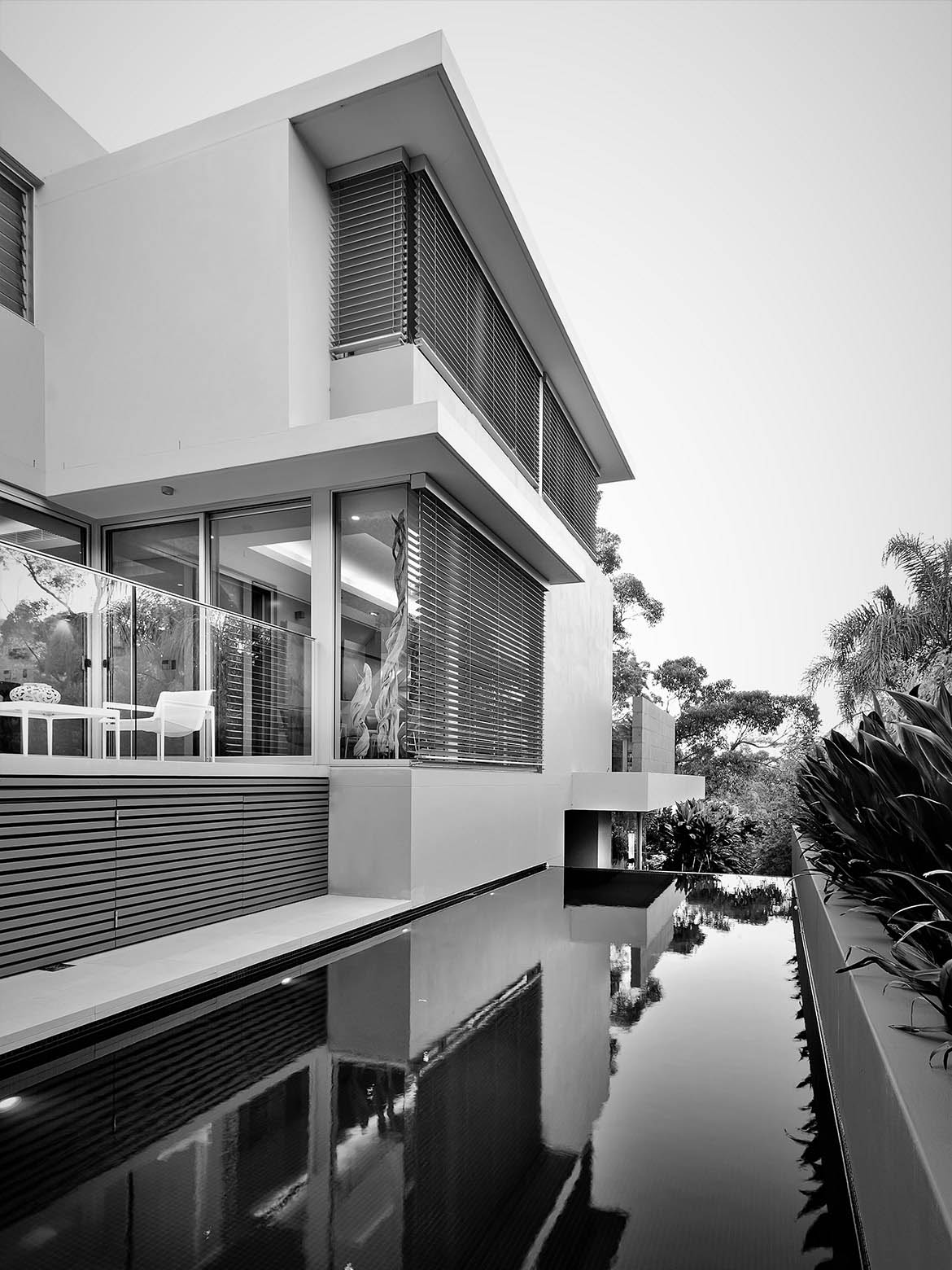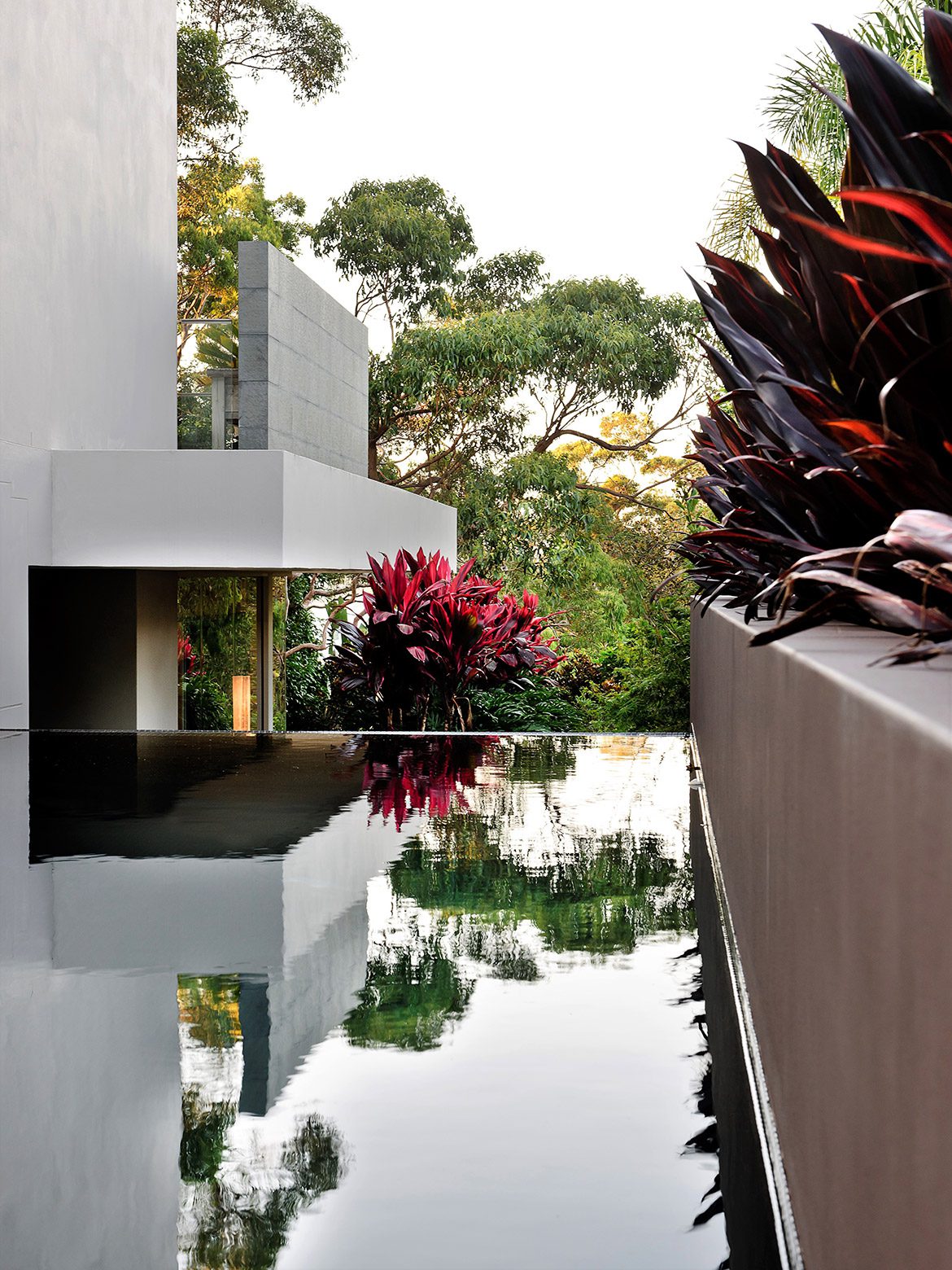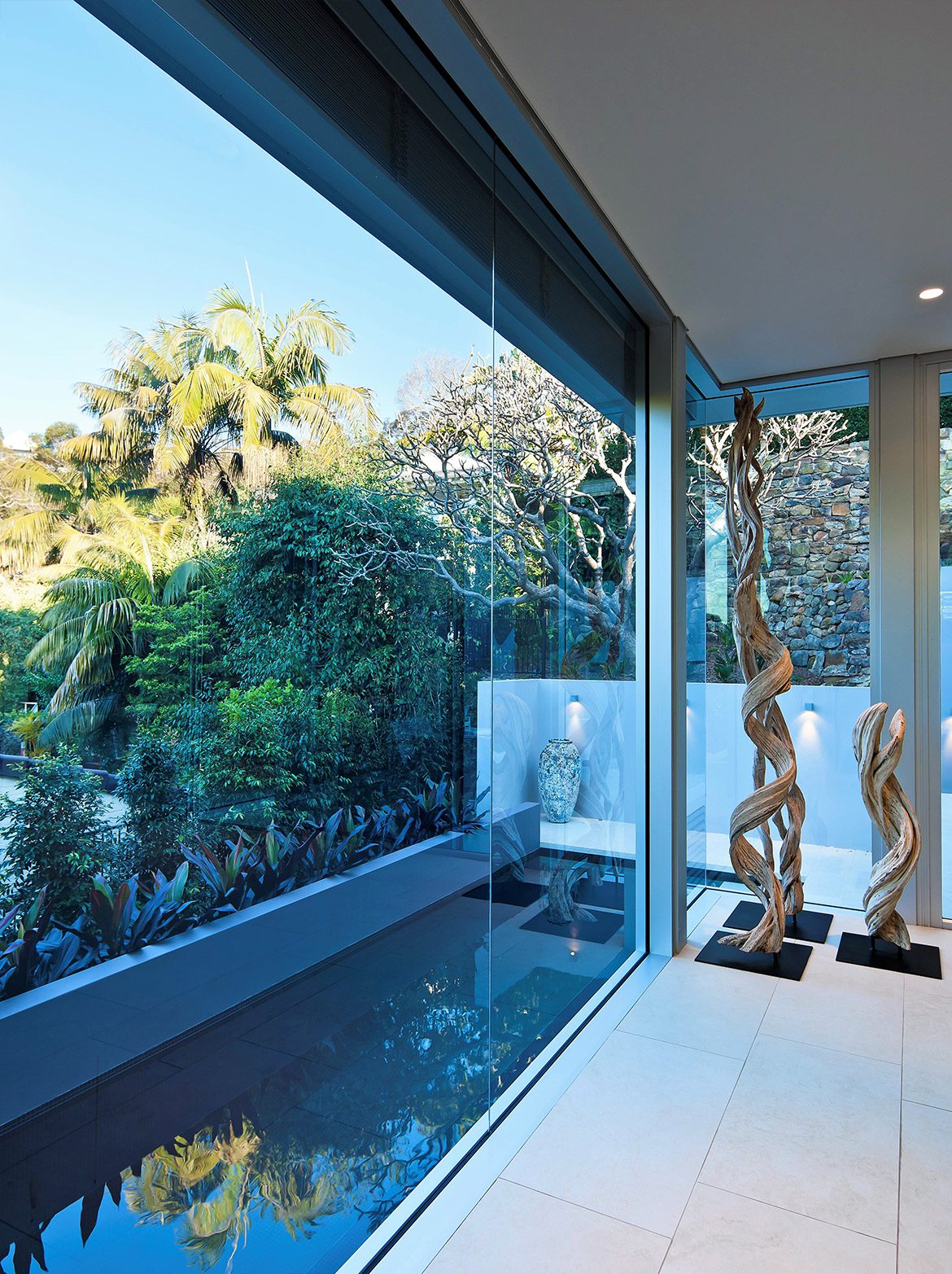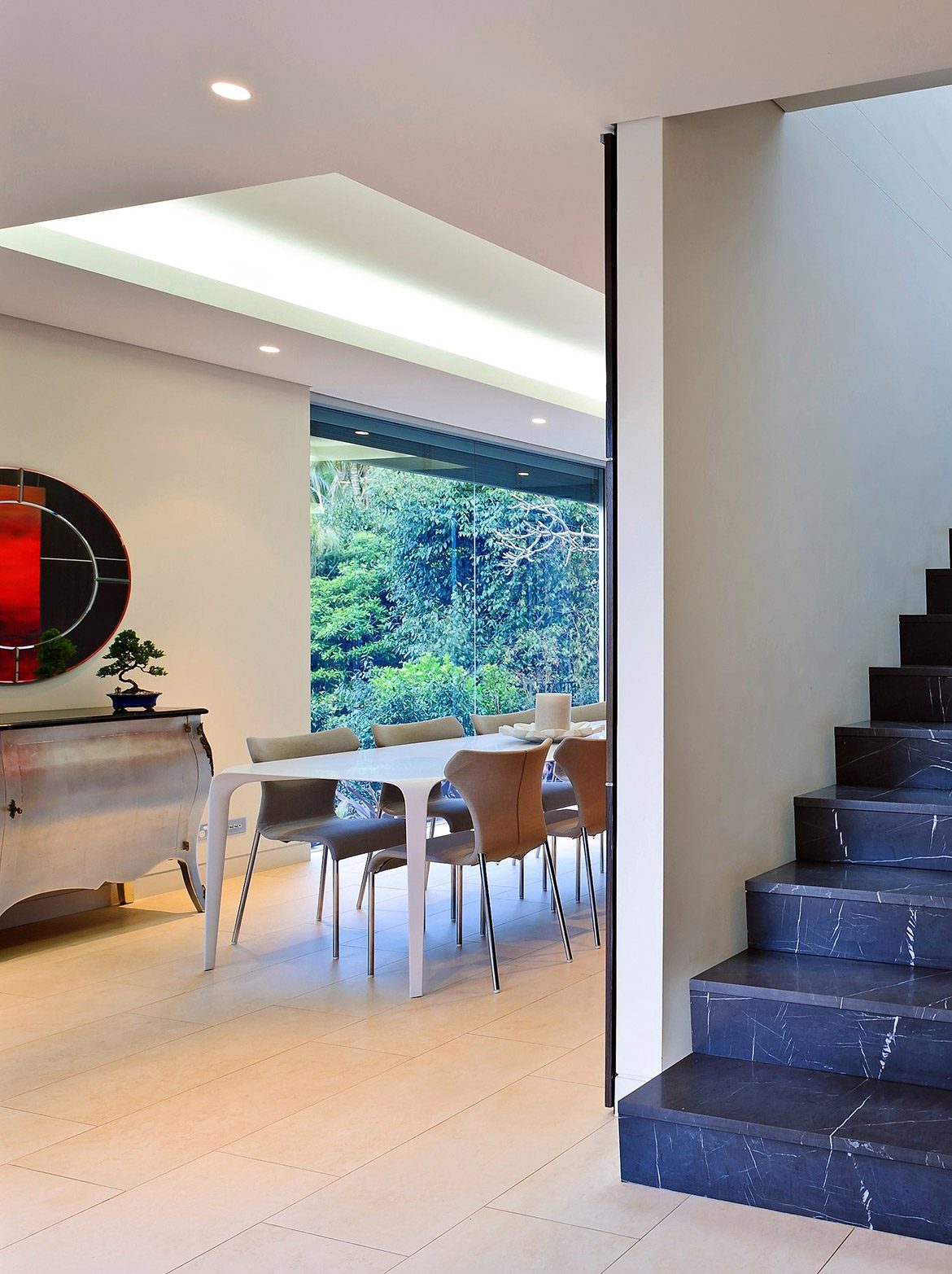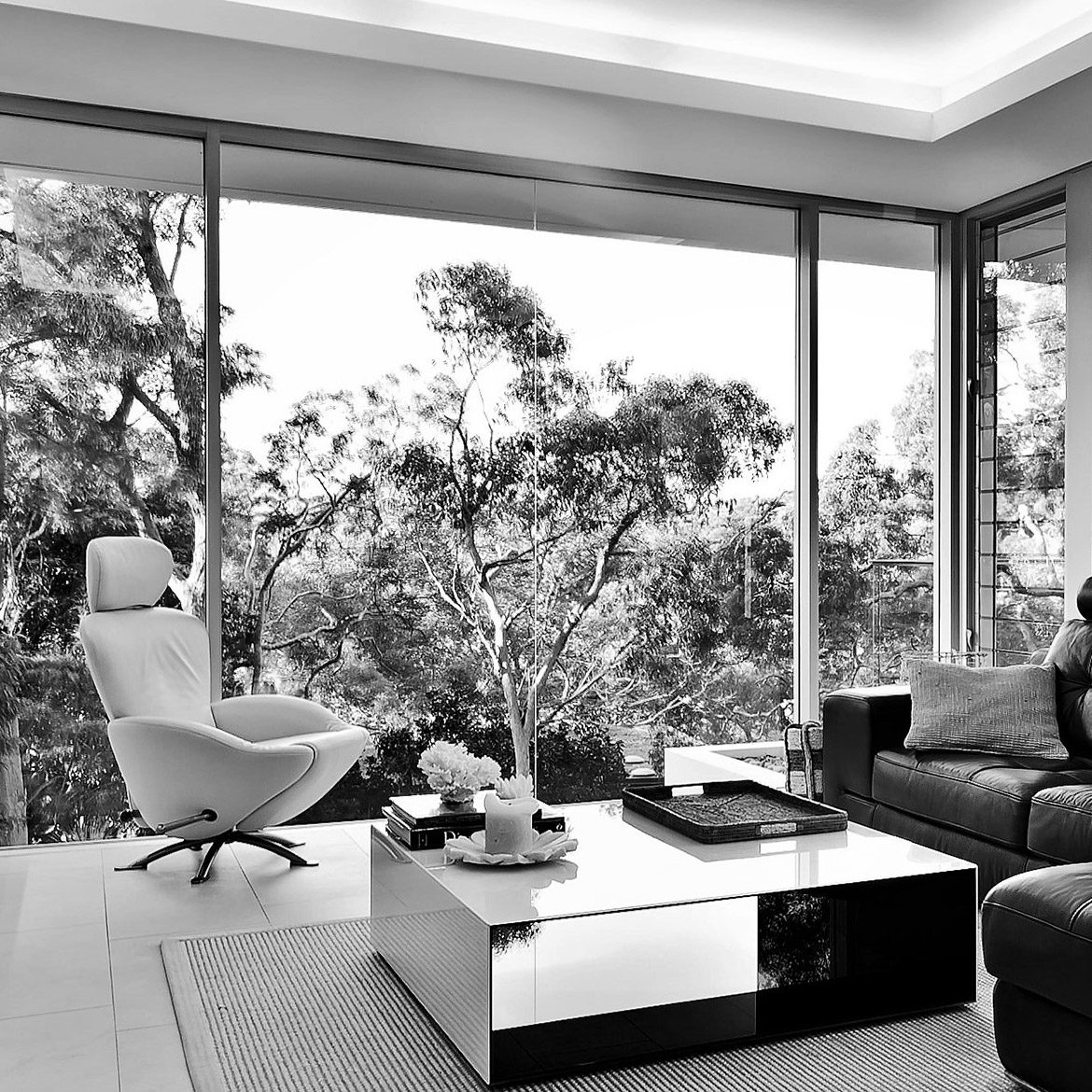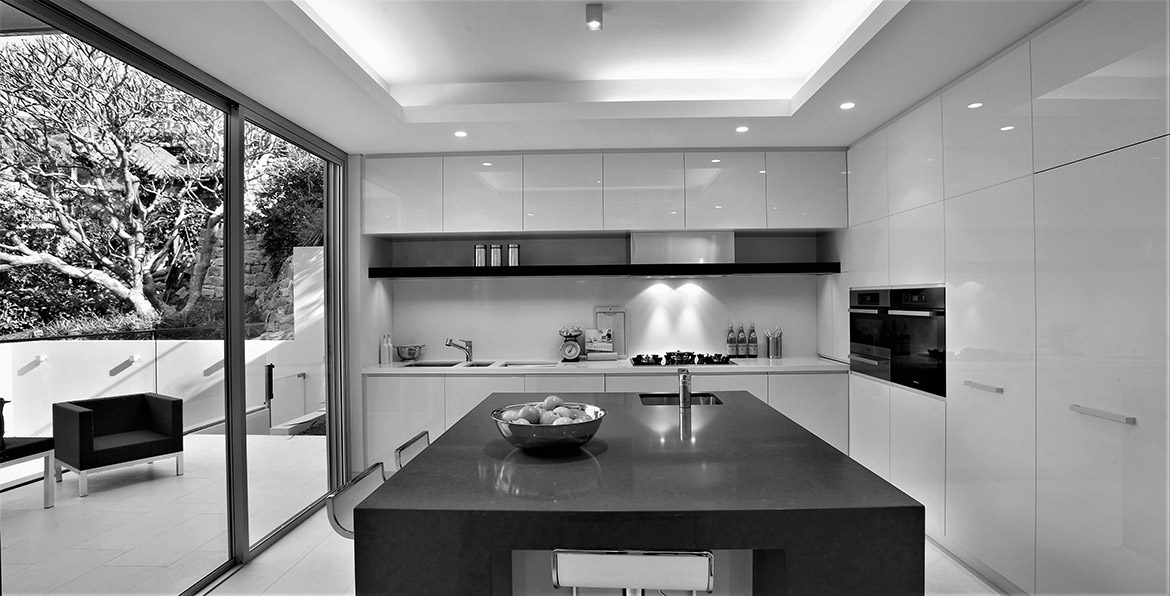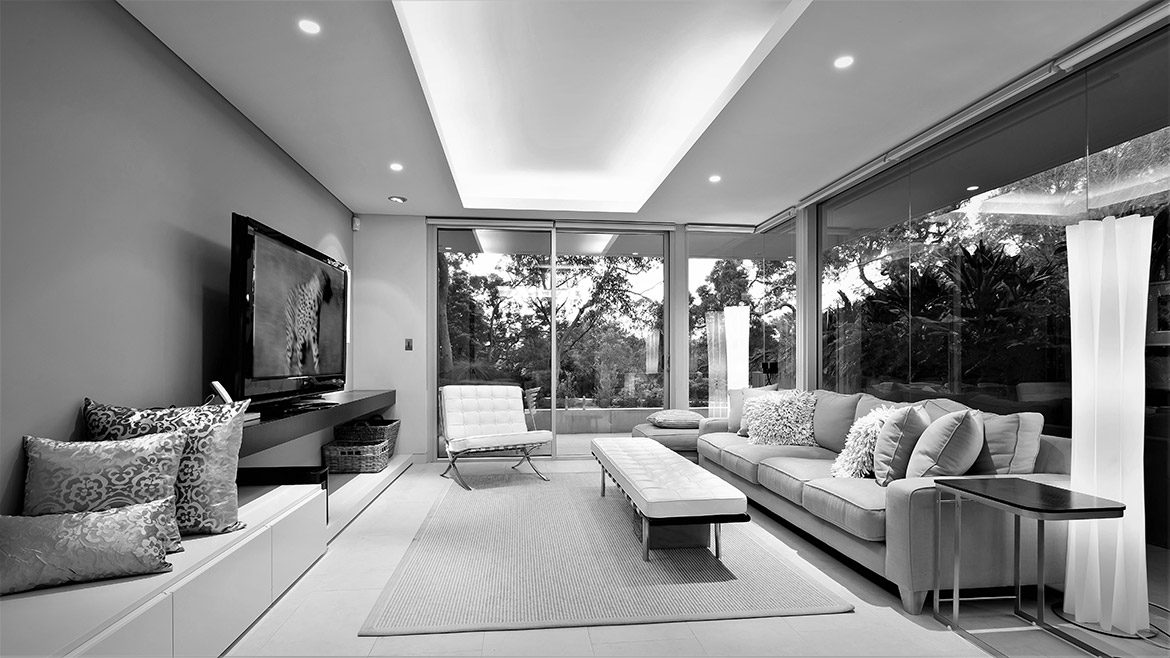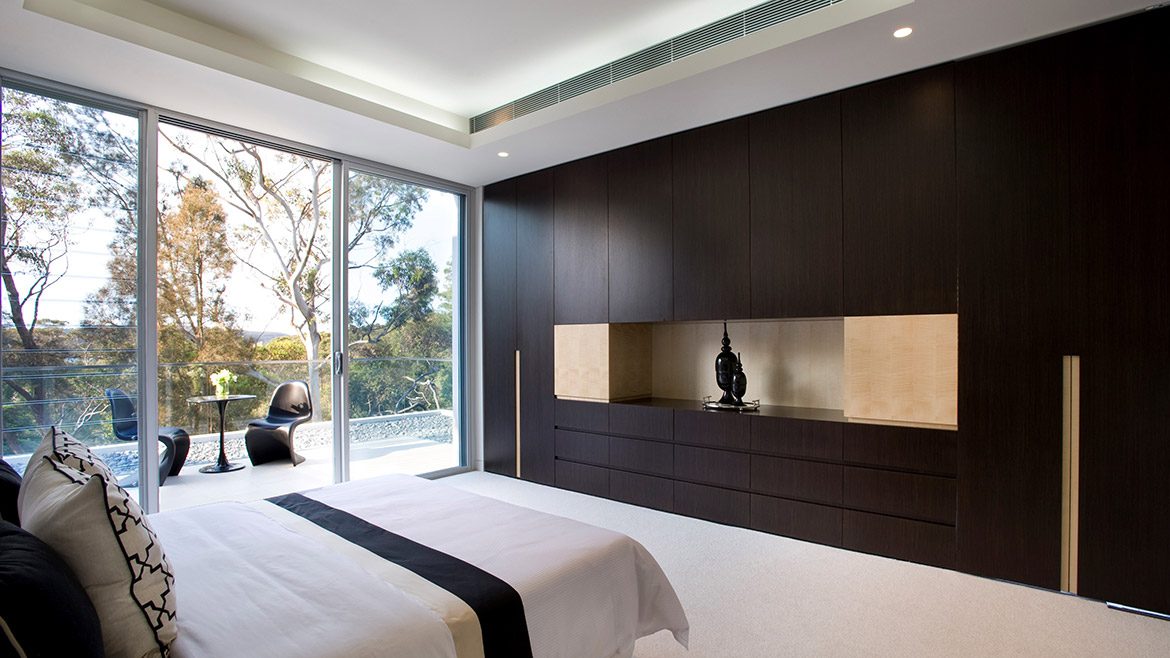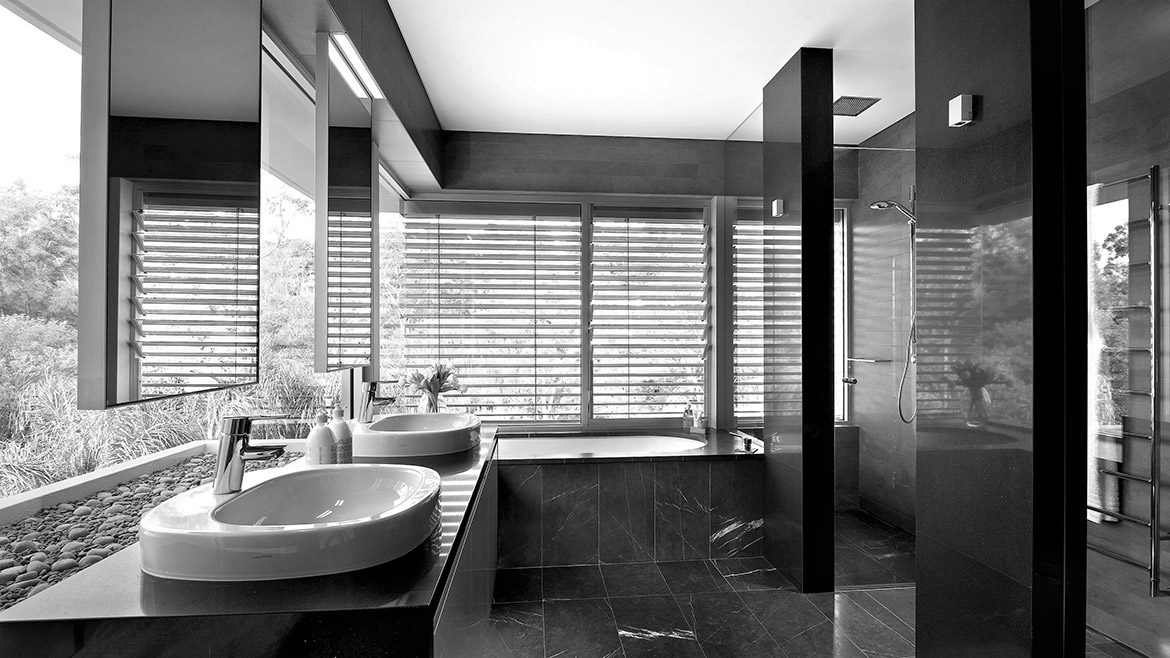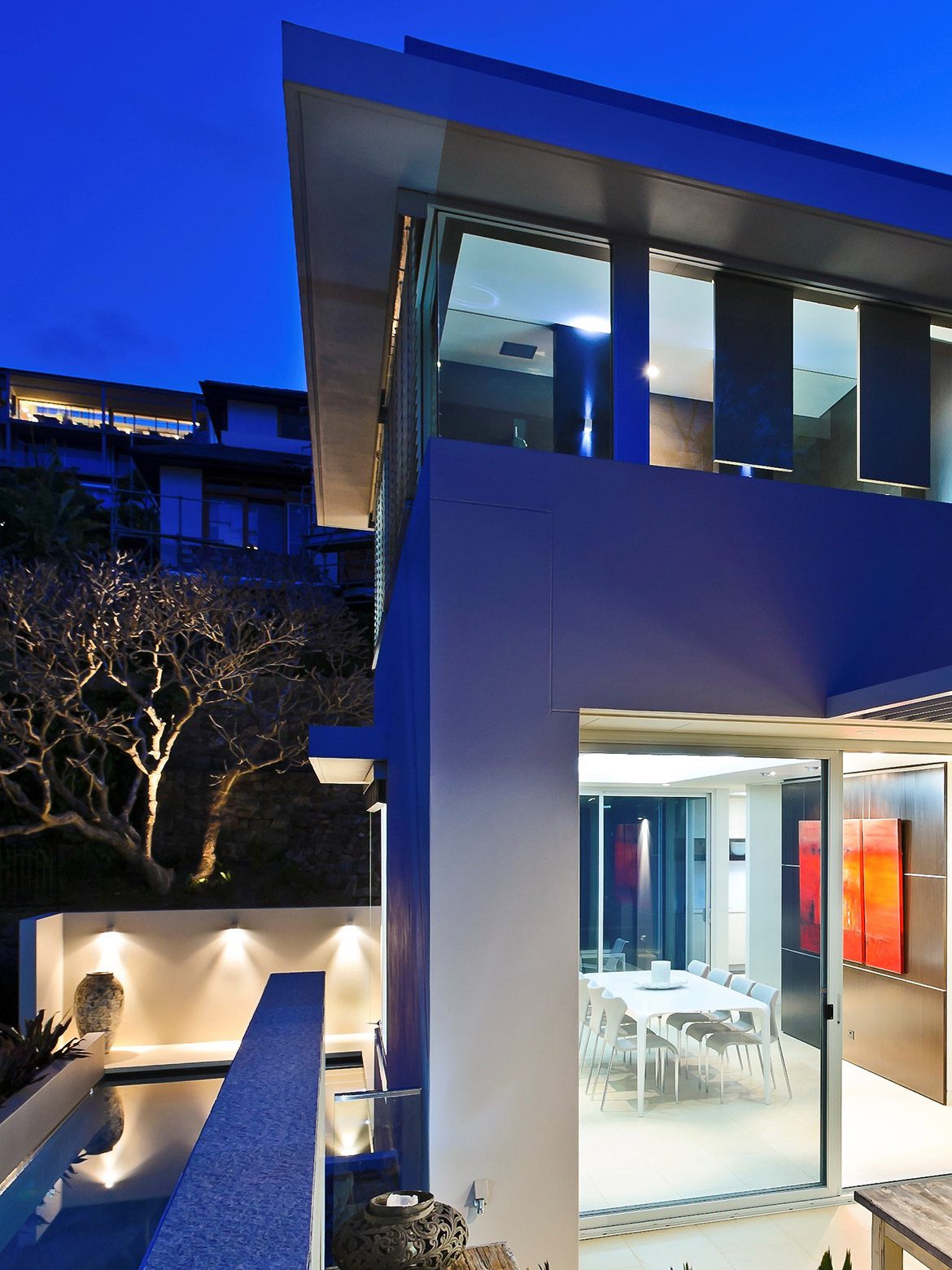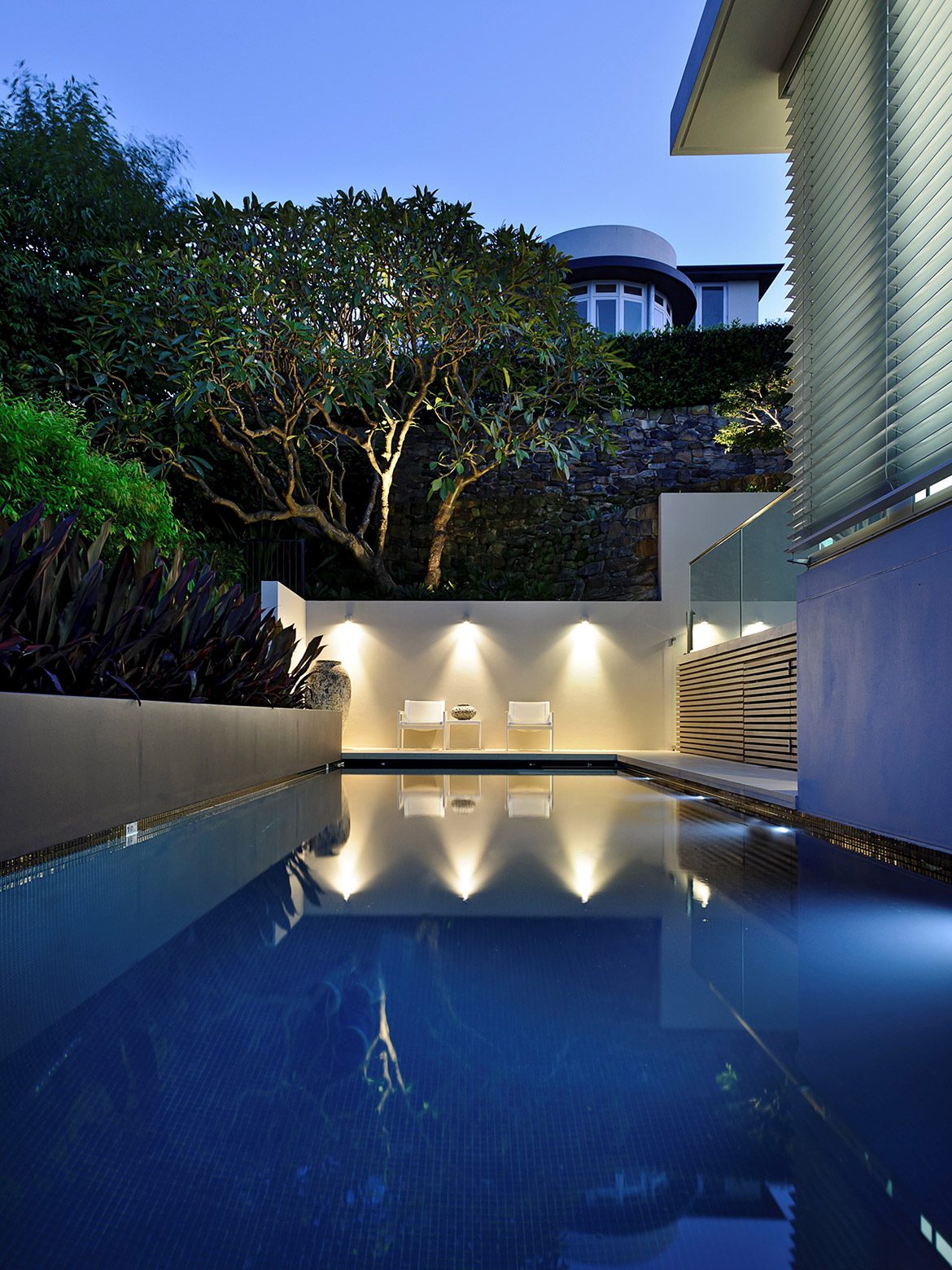 The location of the project was very unique, located at the end of private driveway off a cul-de-sac and facing a beach reserve. A quite narrow almost rectangular site, 500m2 in size, with an extreme slope of 33% back to front. The adjacent beach reserve and the surrounding properties contained array of native gum trees, palms and shrubs. The rear of the property contained a very mature Frangipani tree with canopy of 6.0m in diameter. An absolute gem of a tree specimen, it became the starting point of the design.
The house was pushed as far as possible towards the opposite side boundary where the Frangipani tree was located in order for a 5.5 metres corridor be created to allow for the tree to be seen from the entry gate, as well as the reserve beyond. A ten-metre-long black tiled reflective pool with an infinity edge was located along the side boundary between the house entry and the tree to allow every visitor to the house to enjoy the view of the Frangipani tree and its reflection in the pool.
The house consists of 3 habitable levels located over a podium which contains the garage, the lift access, and a storeroom. The podium also contains a garden on its roof which extends from the lower deck. The Main living areas are located on the third level, in line with the originally proposed level of the pool. In order to comply with the local planning regulations, the pool was eventually built almost one metre lower. The top floor, containing three bedrooms, had direct access to the rear garden dominated by the Frangipani tree
The exuberant natural beauty of the surrounds and the attempt to integrate the external environment with the house interior influenced the selection of restrained interior finishes and materials.