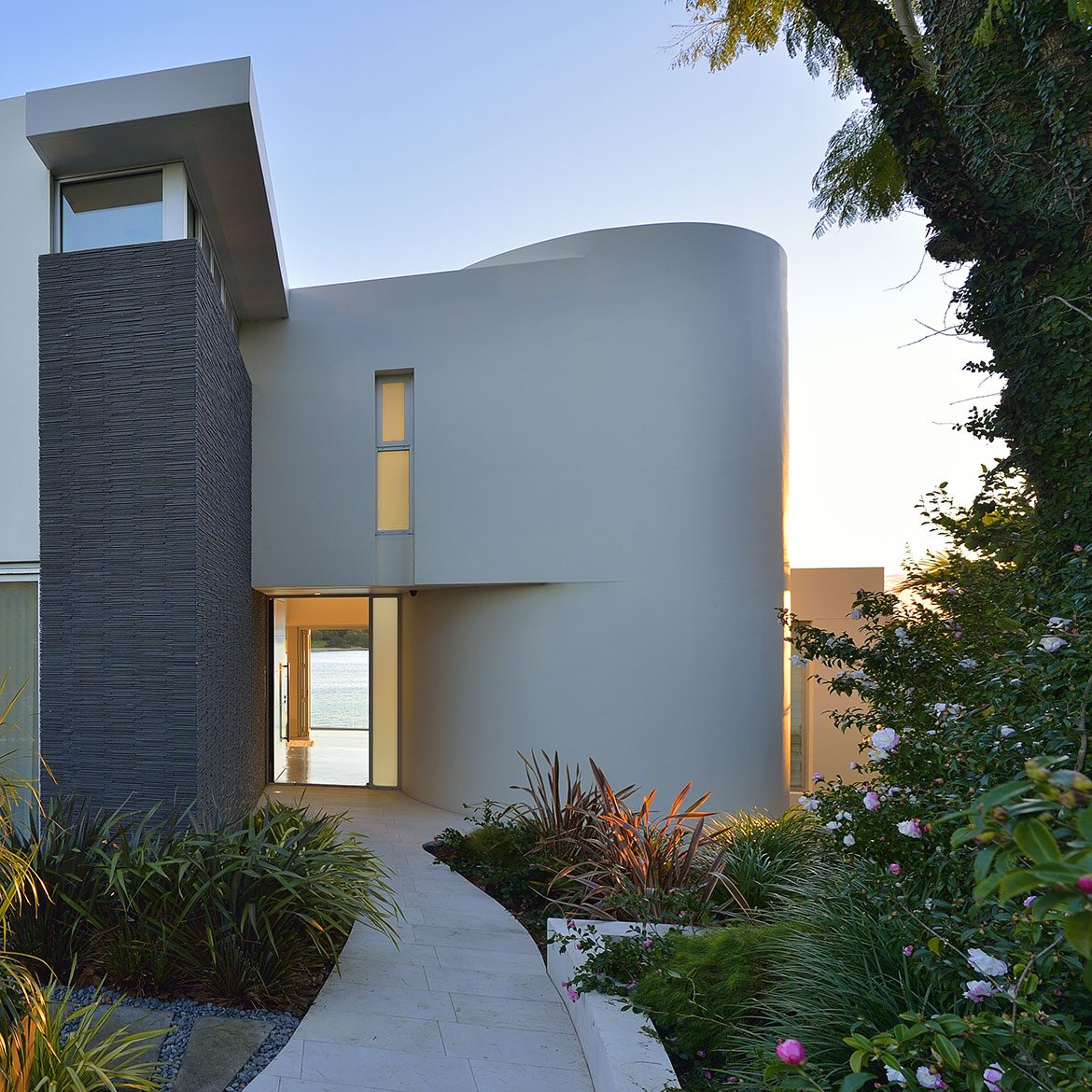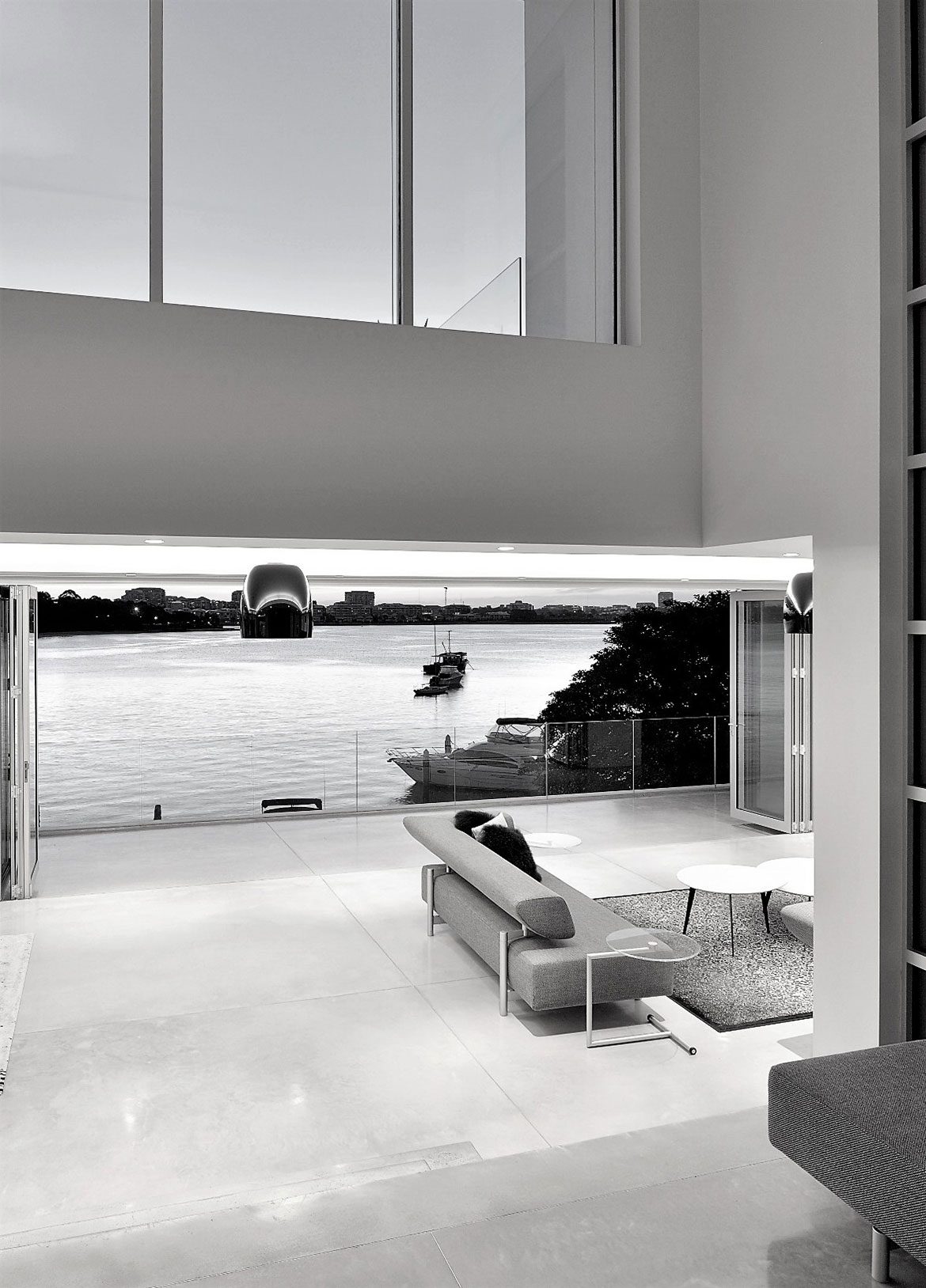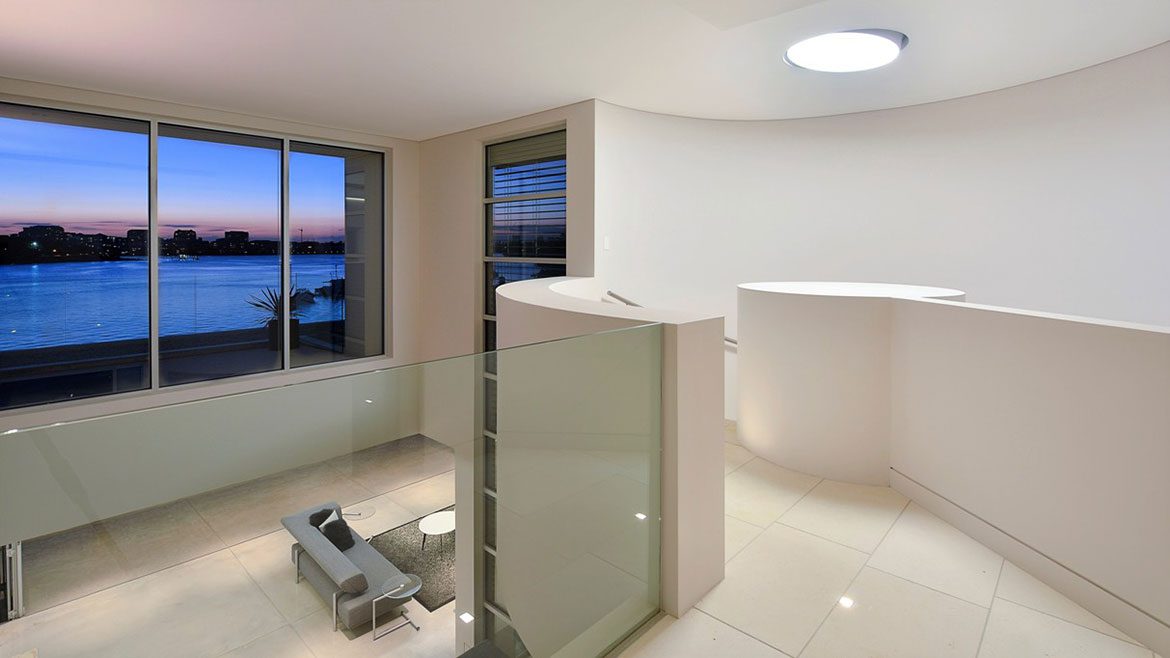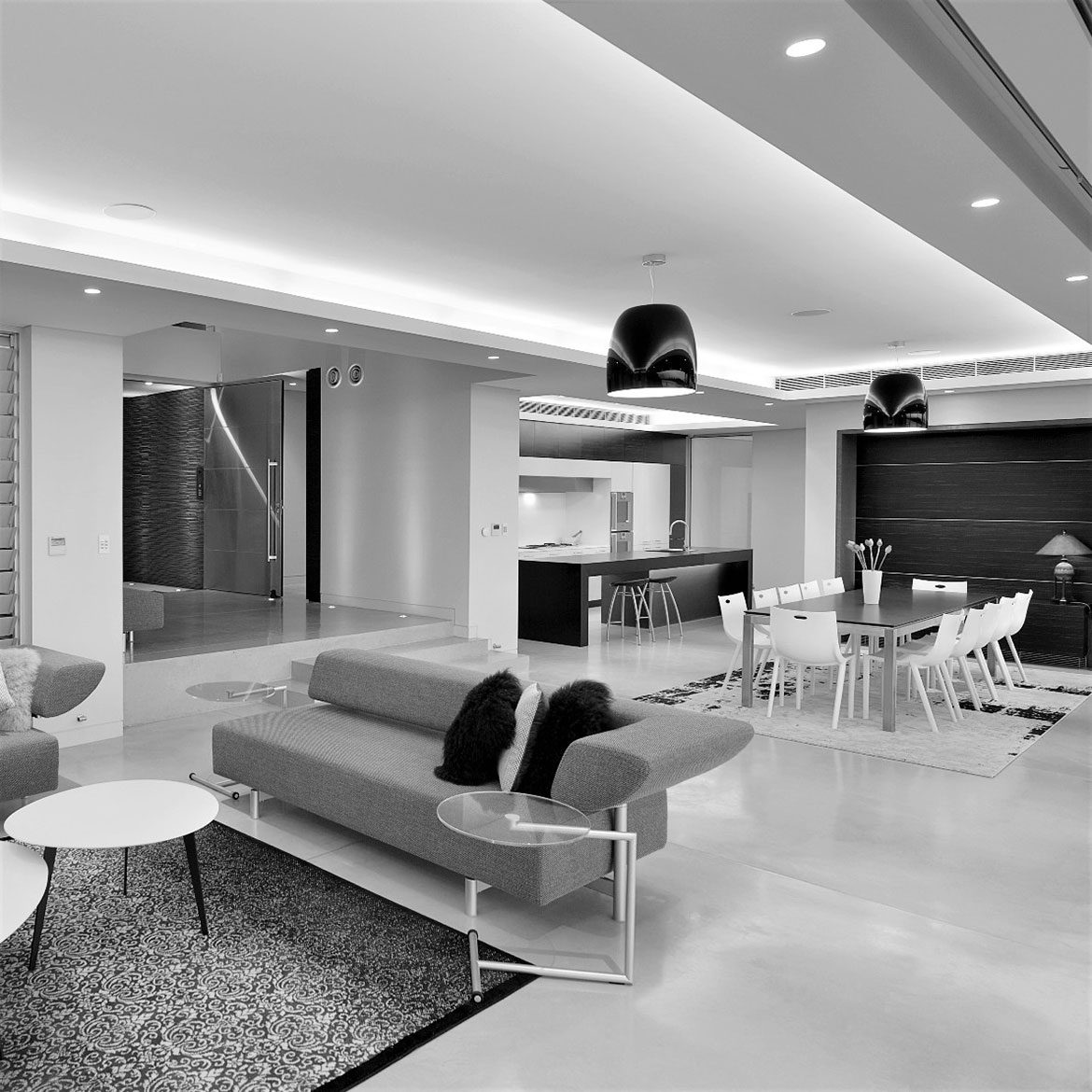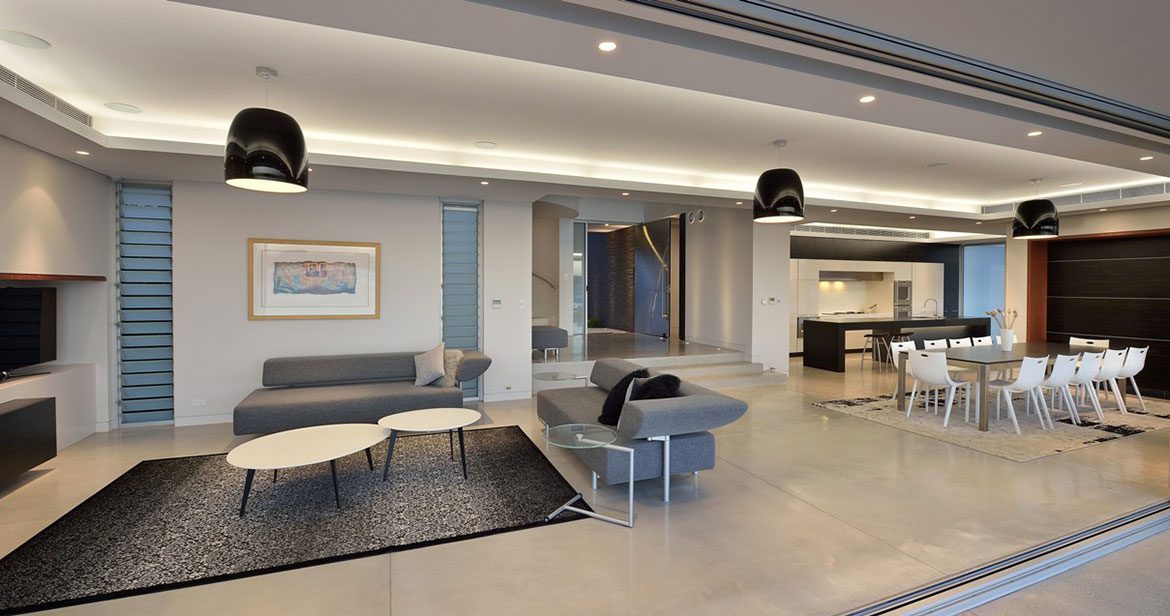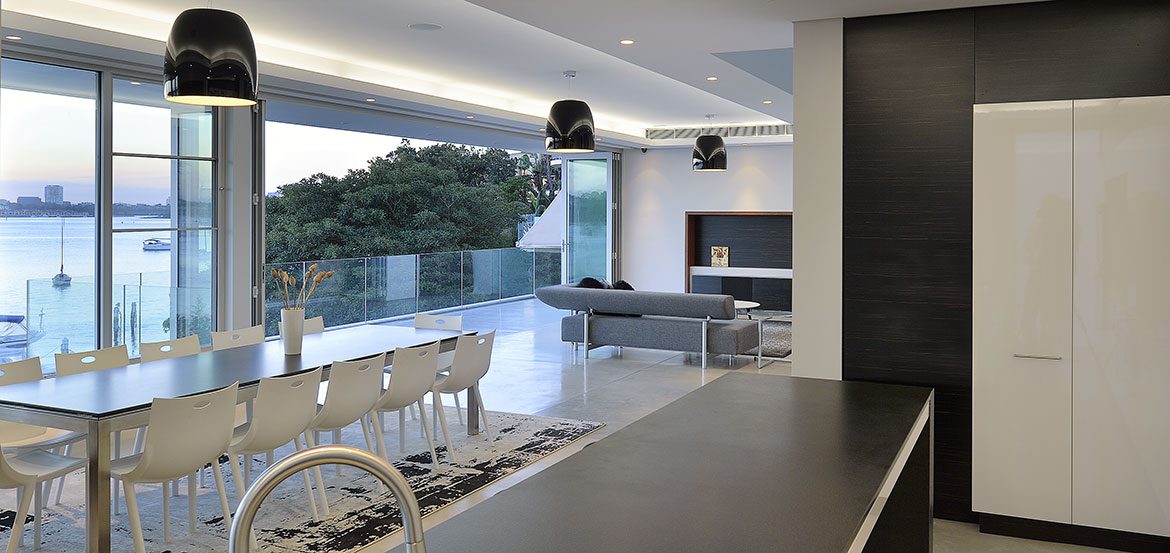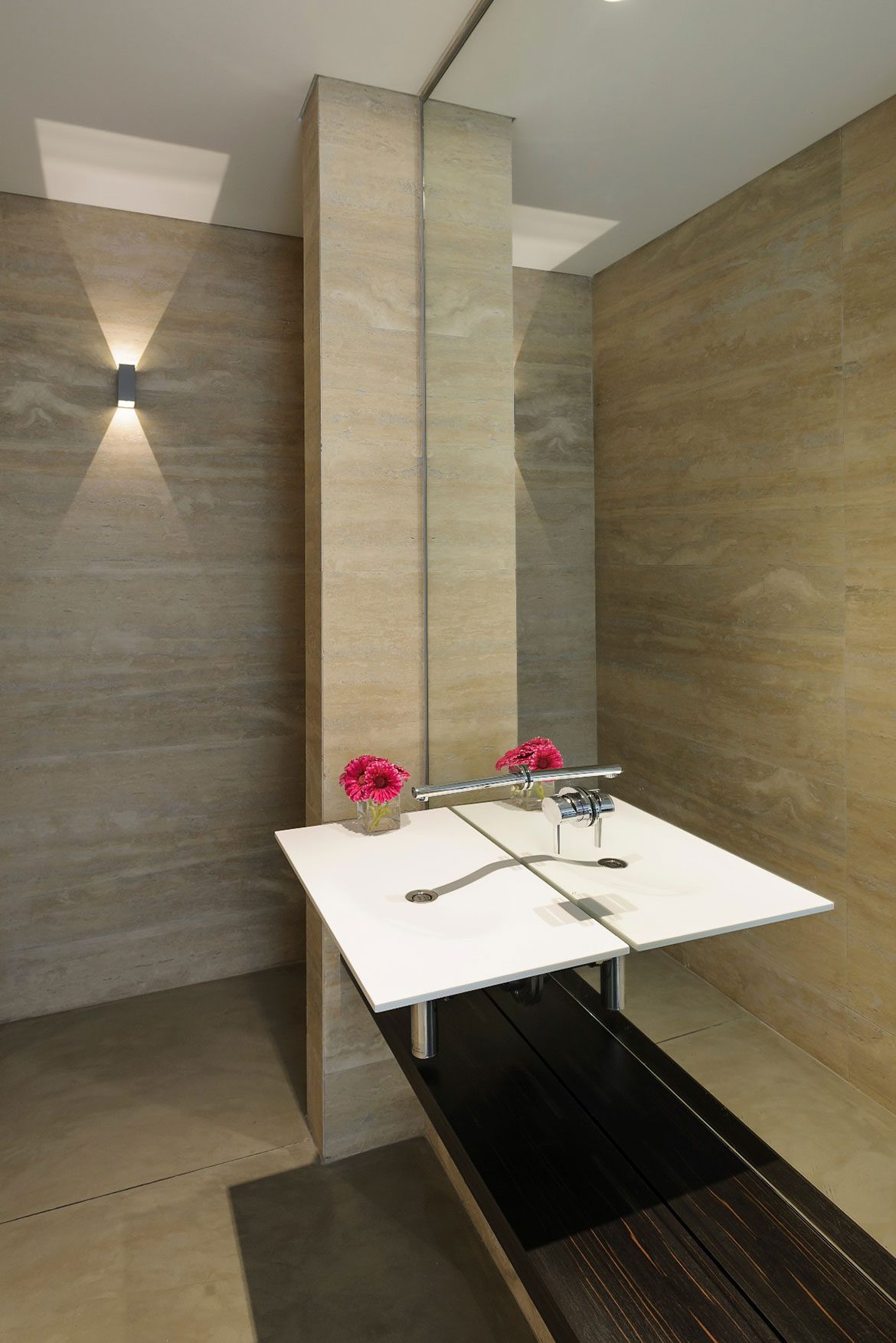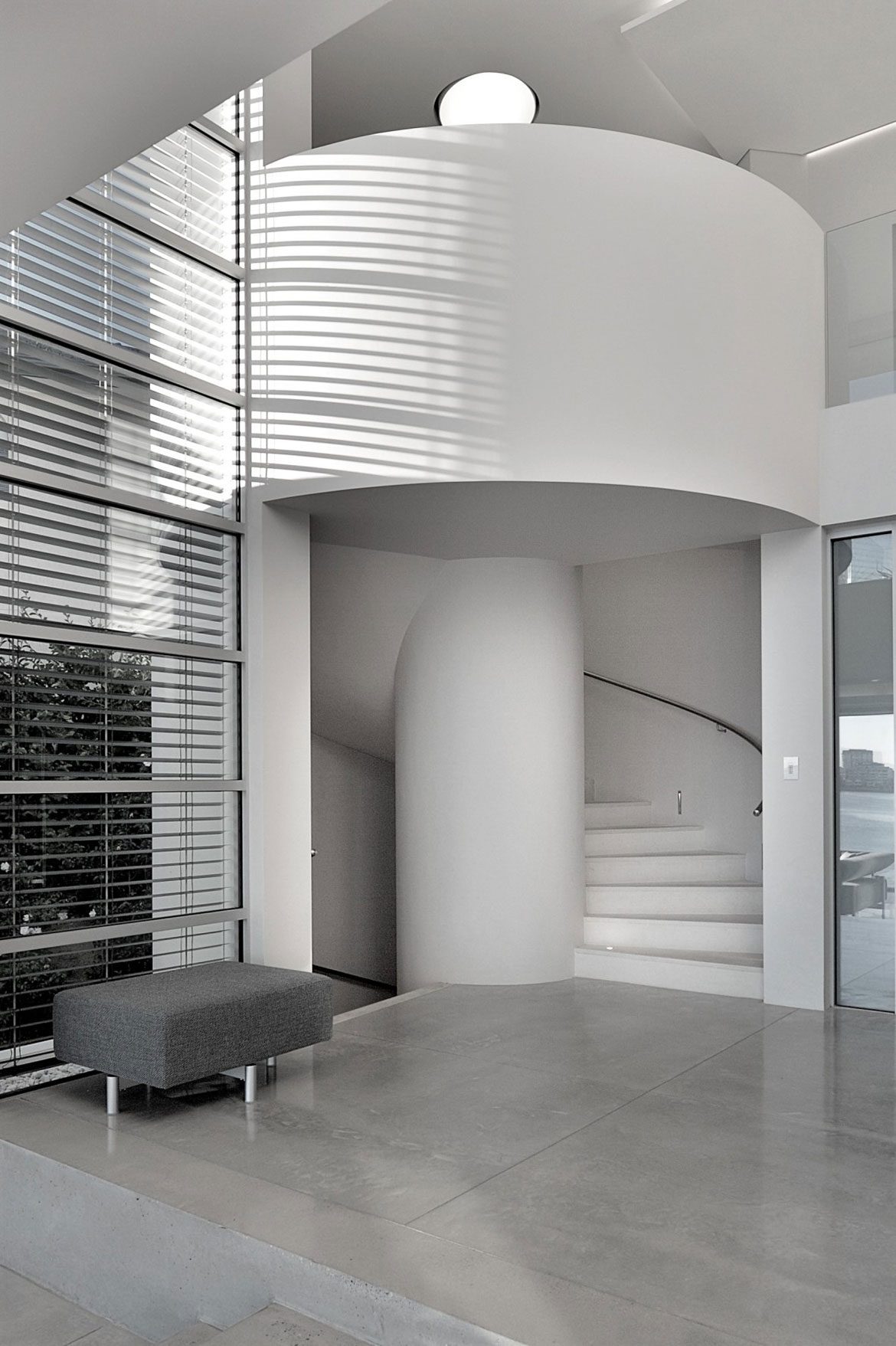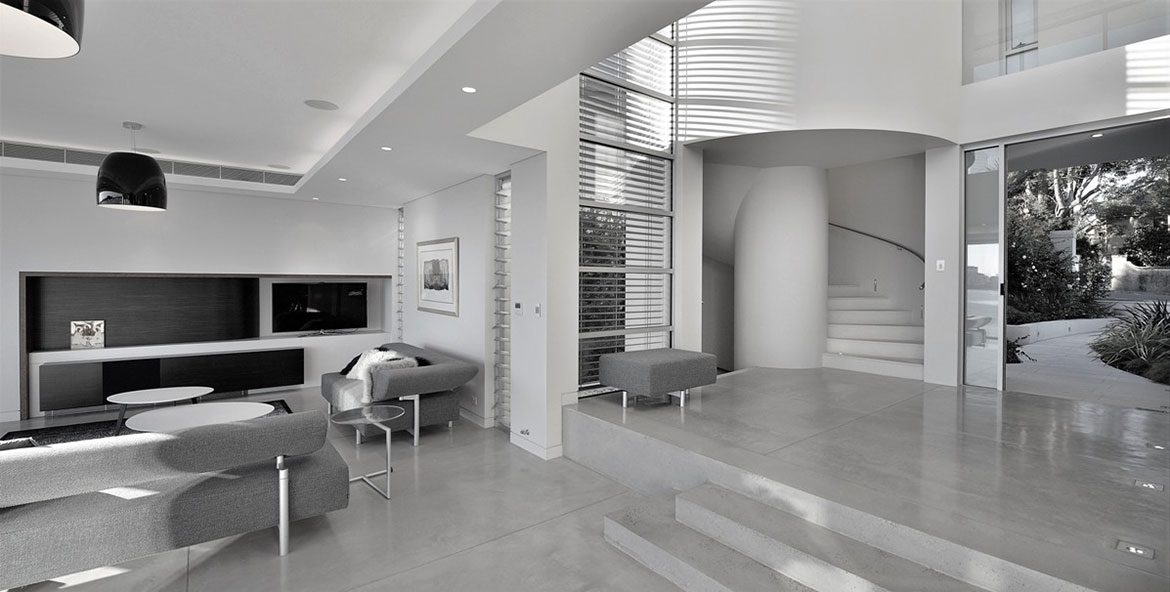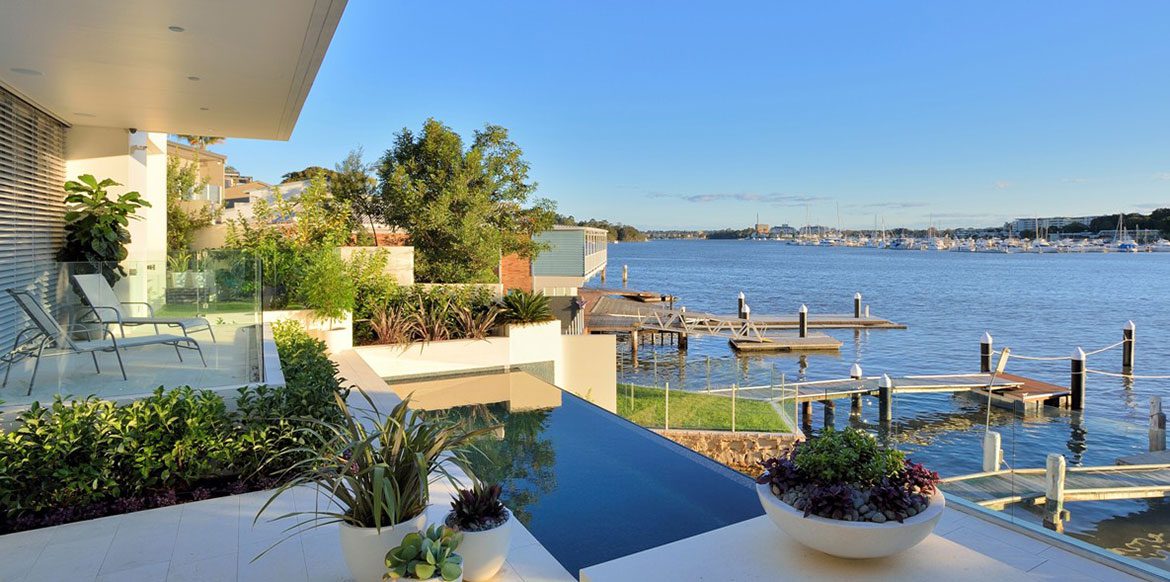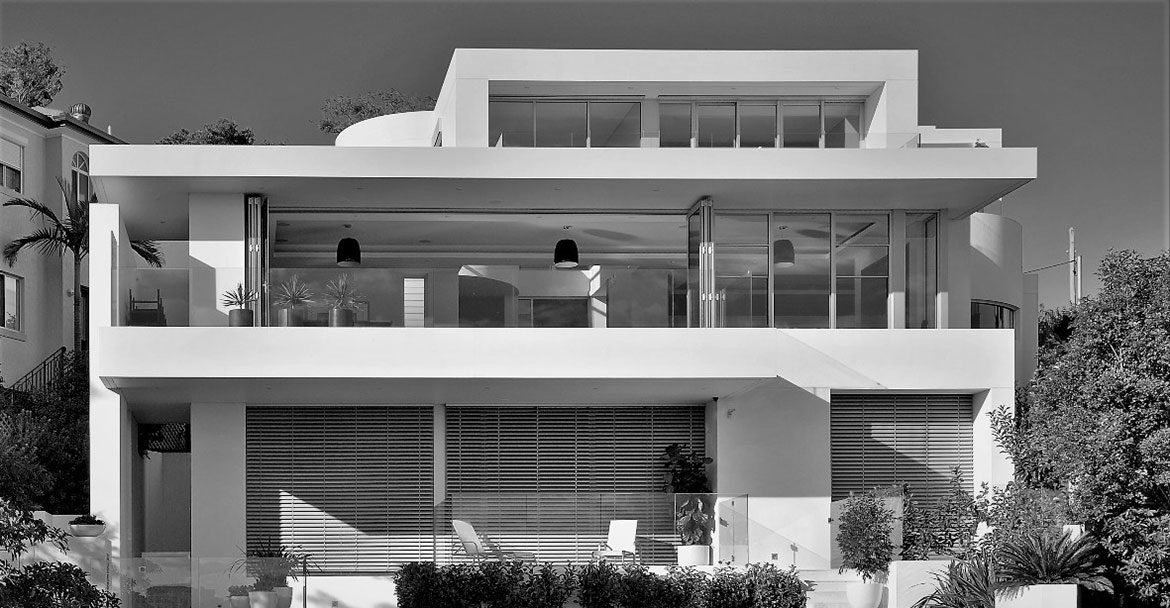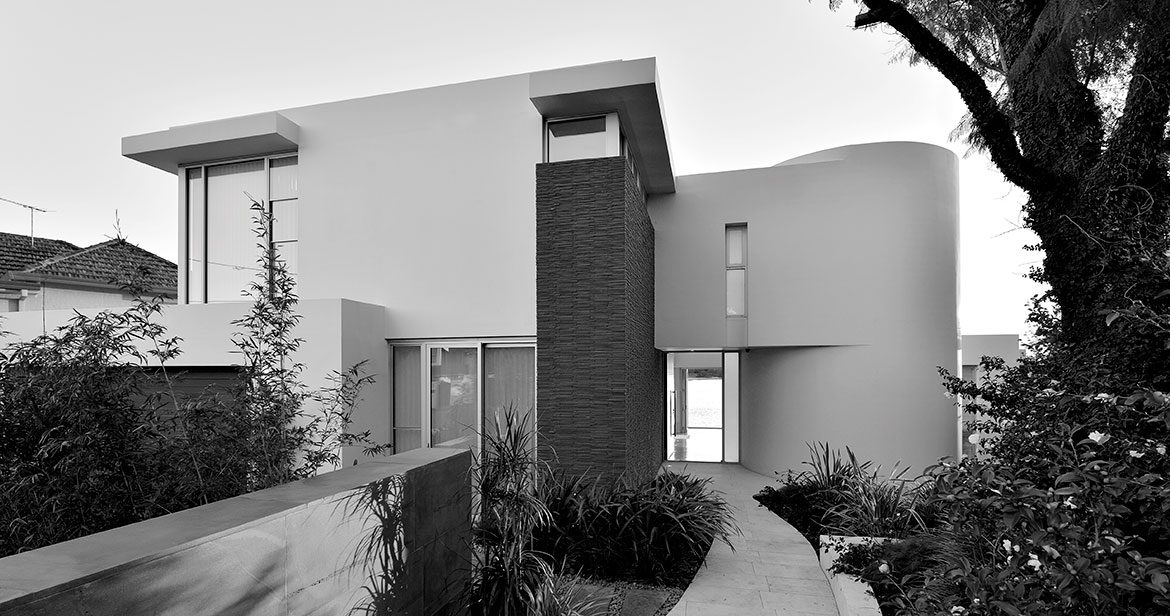 A sloping waterfront lot, parallelogram in its shape, contained a mature Jacaranda tree in its front yard and a mature native Port Jackson Fig tree on the rocky waterfront to the rear. The topography provided an ideal opportunity to design a 3-level house with staggered volumes sloping towards the waterfront. Like many other waterfront sites, the premise that guided the development of the project was to maximise the water views and the integration between the building and the landscape.
One enters the house middle level via a 14-metre-long curved pathway that meanders through the garden and passes under the Jacaranda tree canopy. Upon arrival one enters a two-storey volume that leads down to a 14 metres wide living/ dining area that visually floats over the water. A spiral stair housed within a cylindrical volume connects the three house levels. The main living areas located at the middle level were conceived as an open and integrated space. To accentuate this character, a wide deck extends off the living area space toward the waterfront, further emphasising the feeling of spaciousness and integration with nature.
The atmosphere of serenity and tranquillity is achieved by deliberately using a minimalist approach to colour in the interior. The polished concrete floor provides a subtle textured base to the off-white painted walls and the black tones of the veneer.