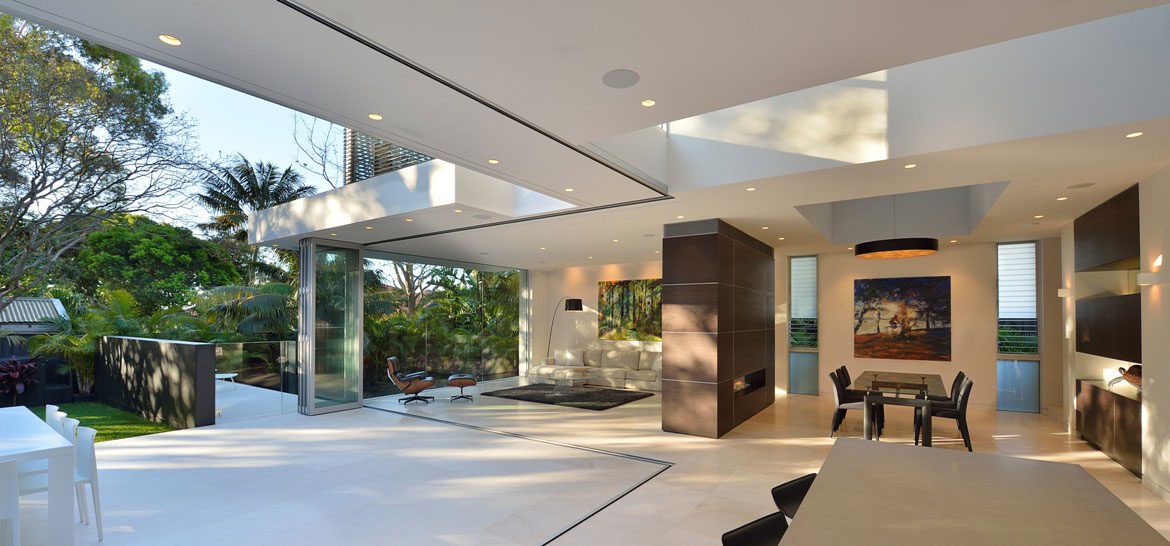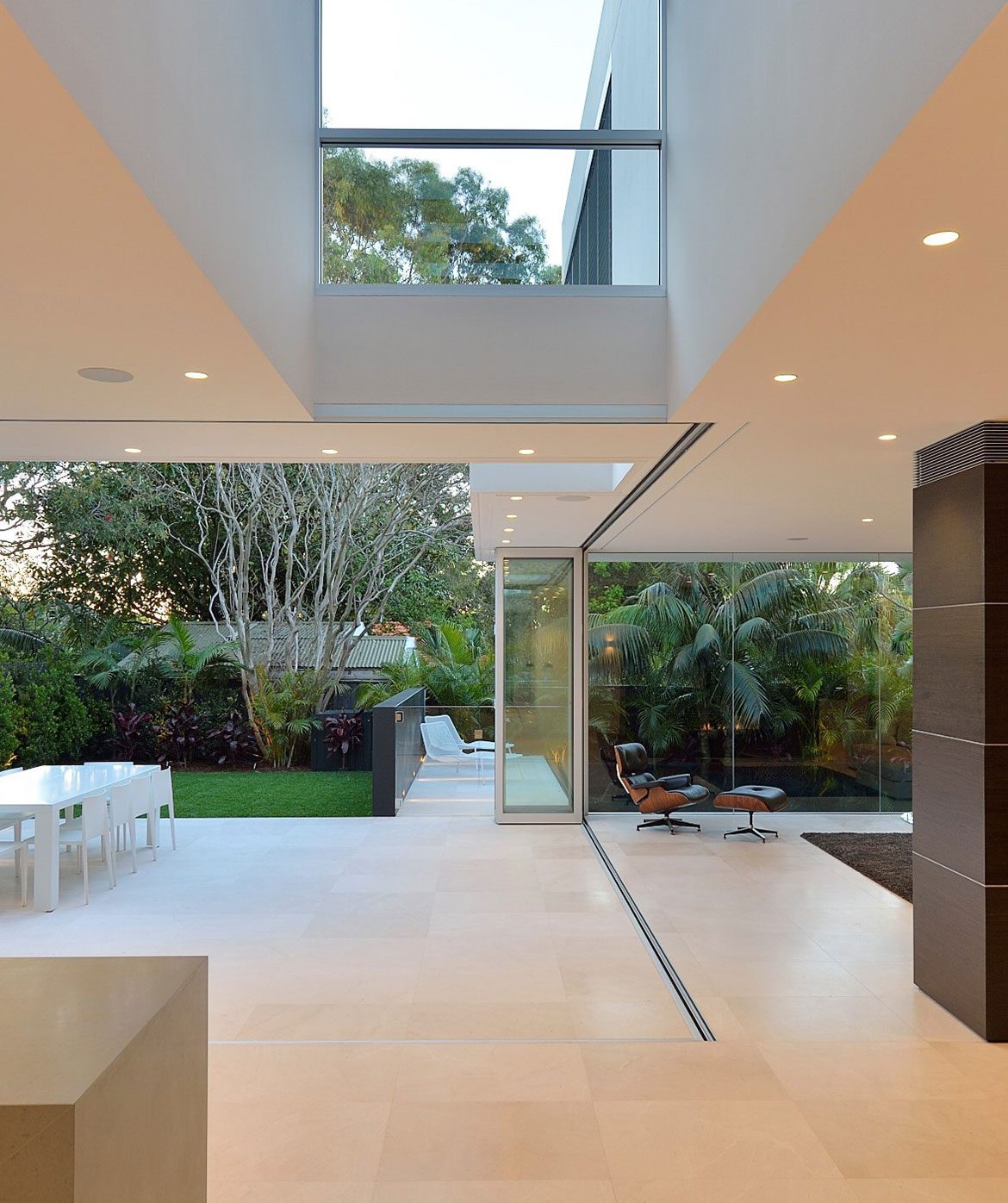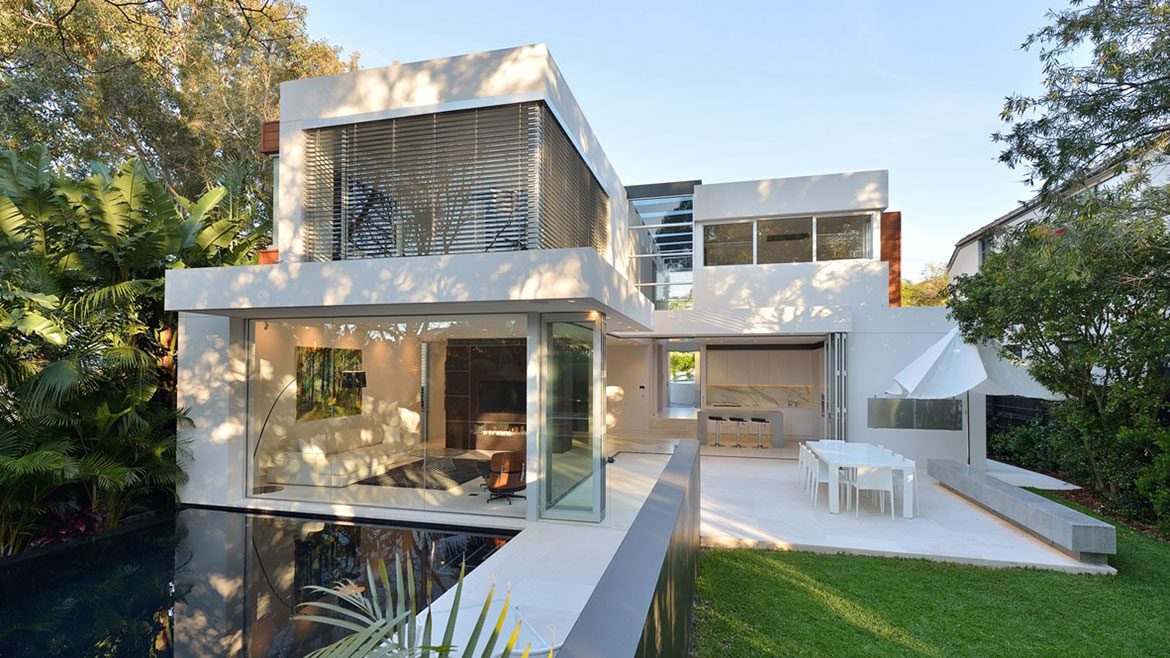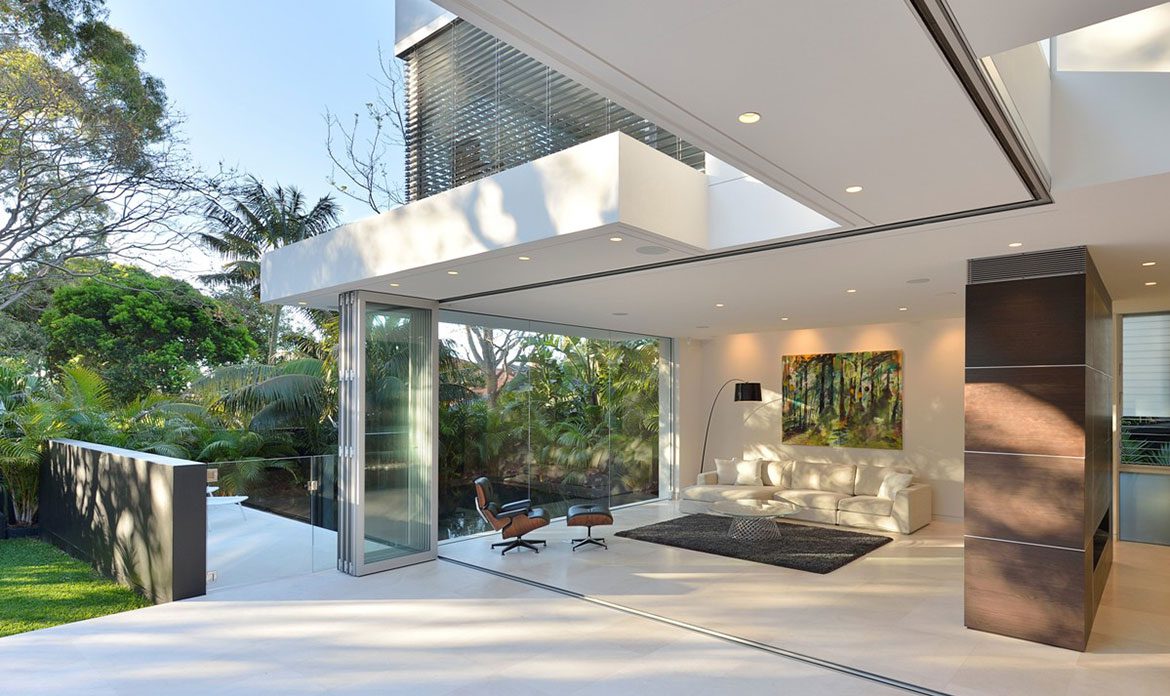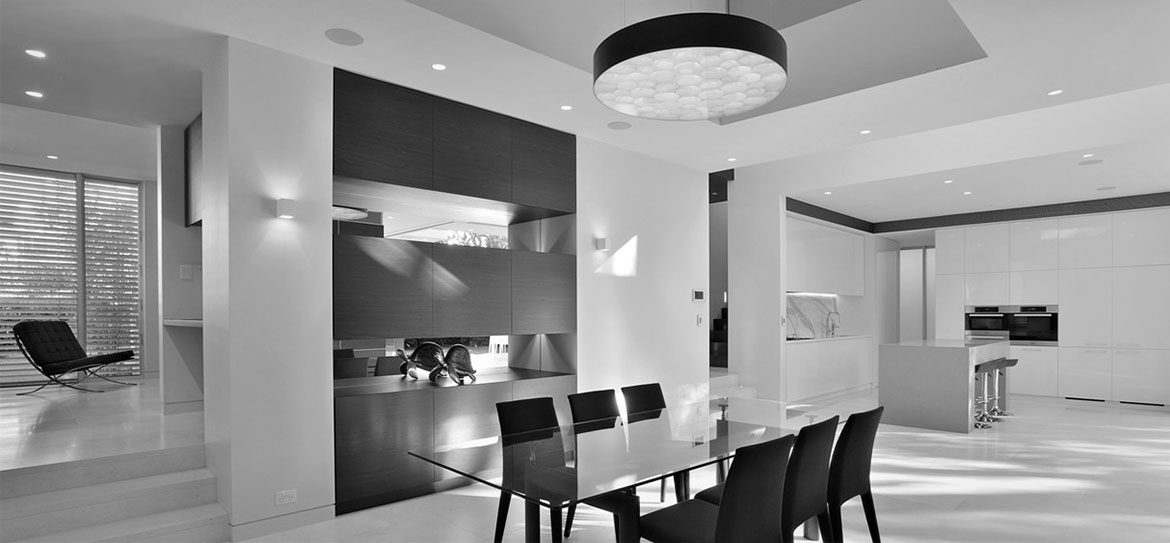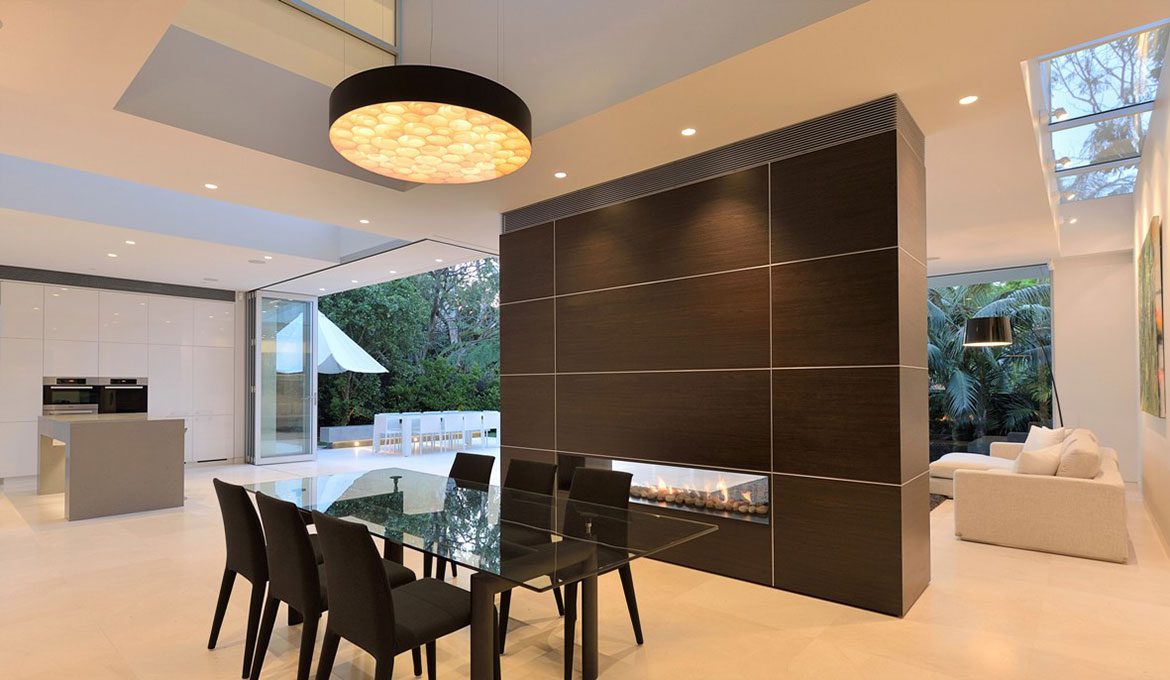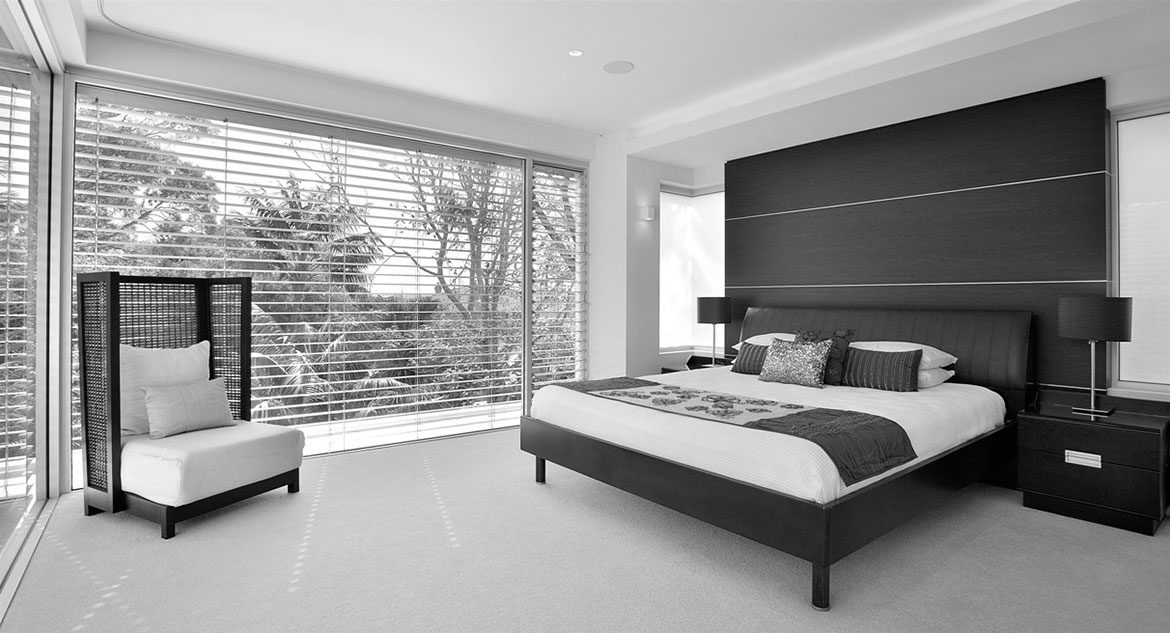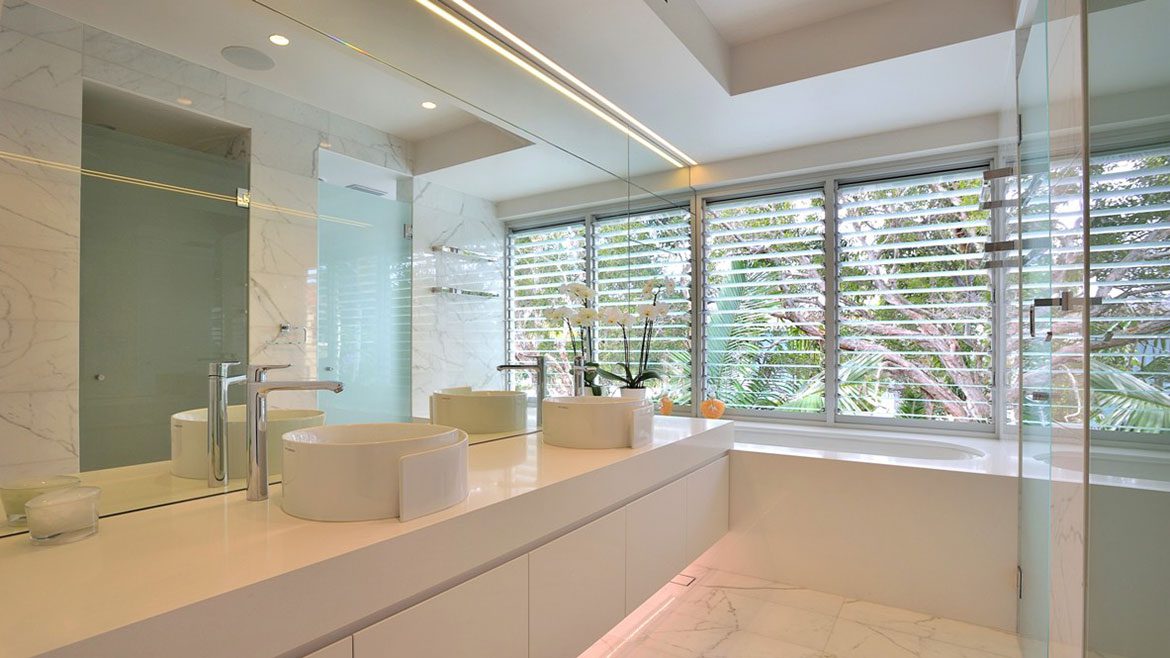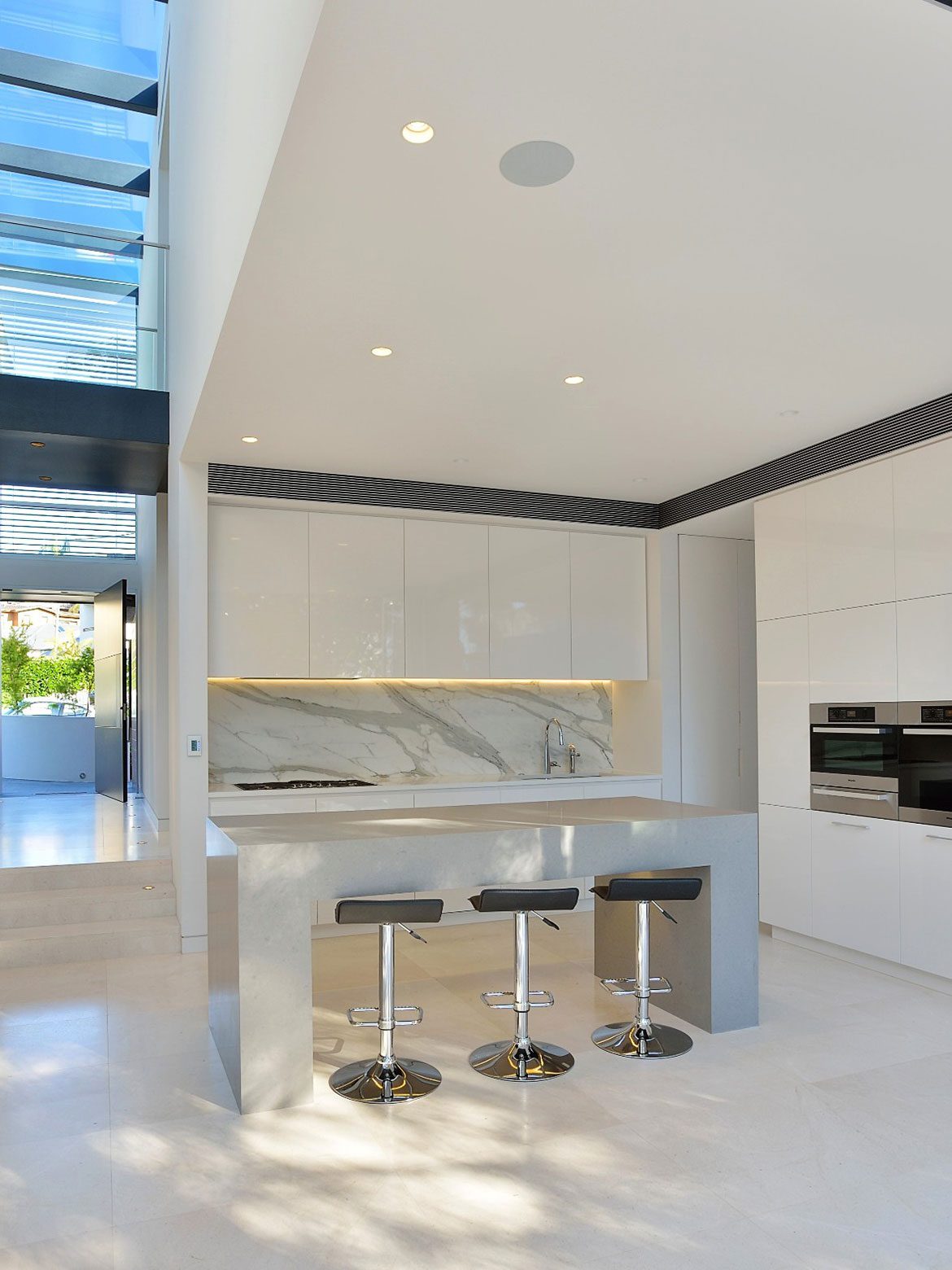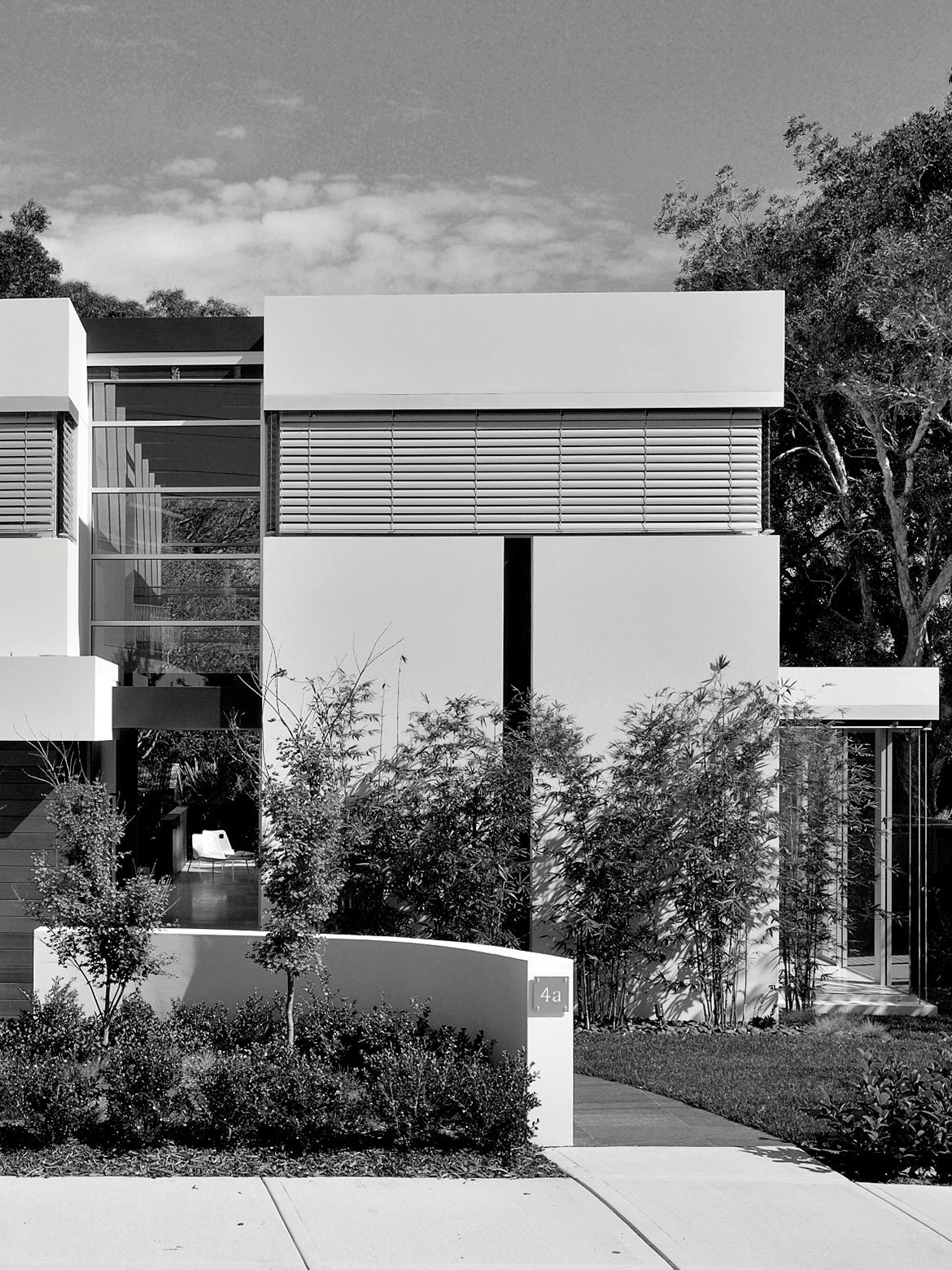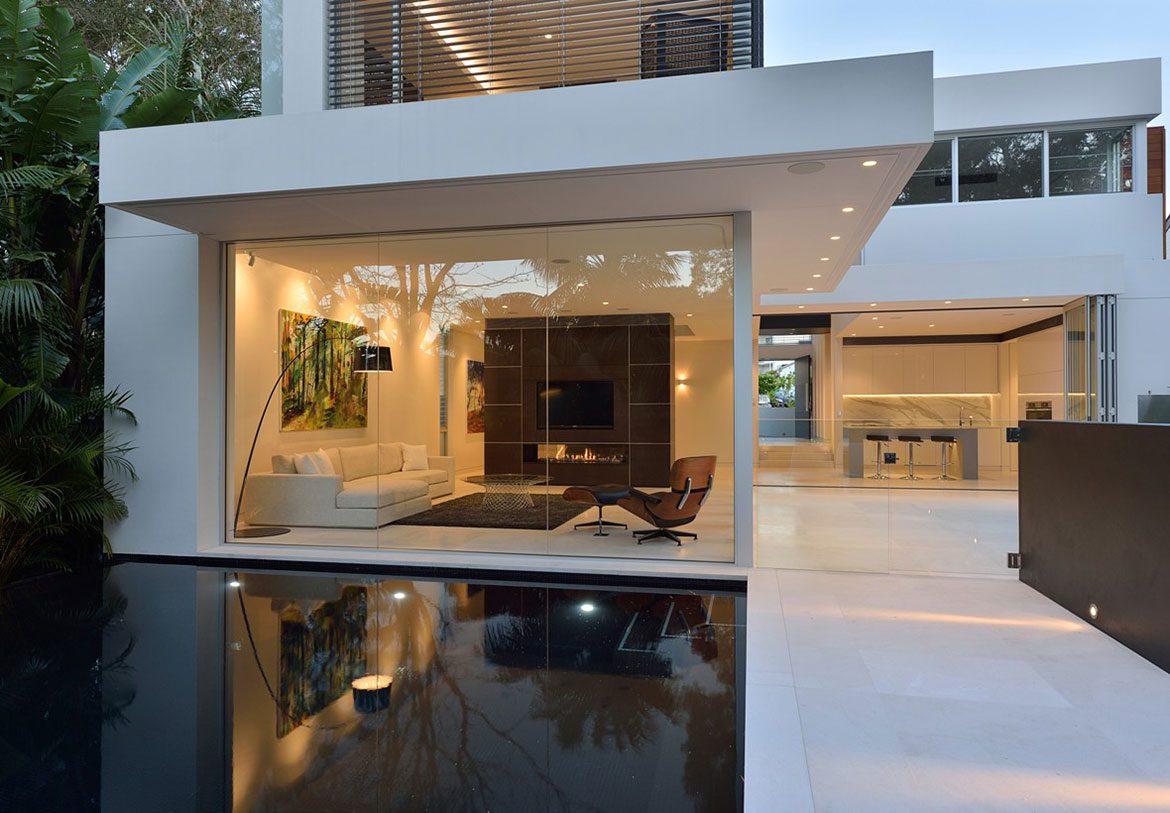 The location of the project was quite unique and privileged for a flat, urban lot. The surrounding properties contained an exuberant array of sub-tropical plants which concealed the neighbouring houses. An established Crepe Myrtle tree and cluster of Kentia palms were located at the far rear of the lot. The premise that guided the development of the project was the integration between the building and the landscape.
The project was developed around two two-storey volumes parallel to side boundaries one much shorter that the other, separated by a two-storey atrium glazed to roof and both sides one facing the street containing an entry door and the other facing the rear yard. The masonry two storey volumes containing the bedrooms at first level are connected by a bridge at the first level spanning over the atrium.
A square reflective infinity pool which extends off the living area toward the cluster of palms mirrors the surrounding sub-tropical vegetation. The interior, including the pale off-white limestone floor, is intentionally like a white canvas, allowing the light from the skylights and the shadows of the surroundings trees to be projected throughout.