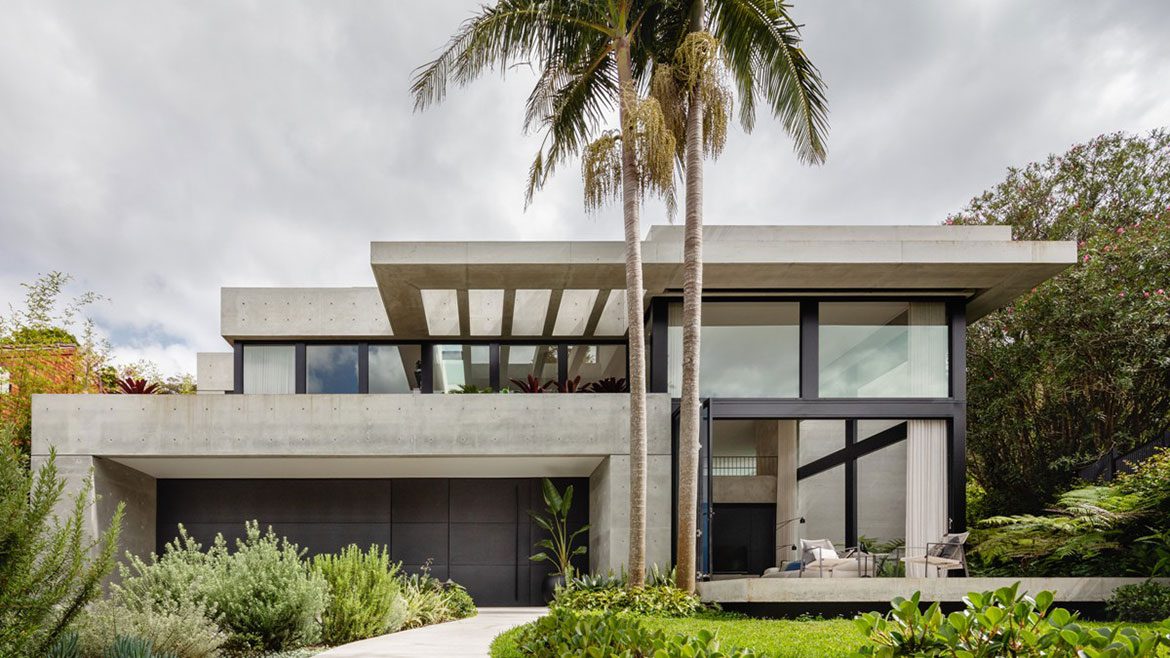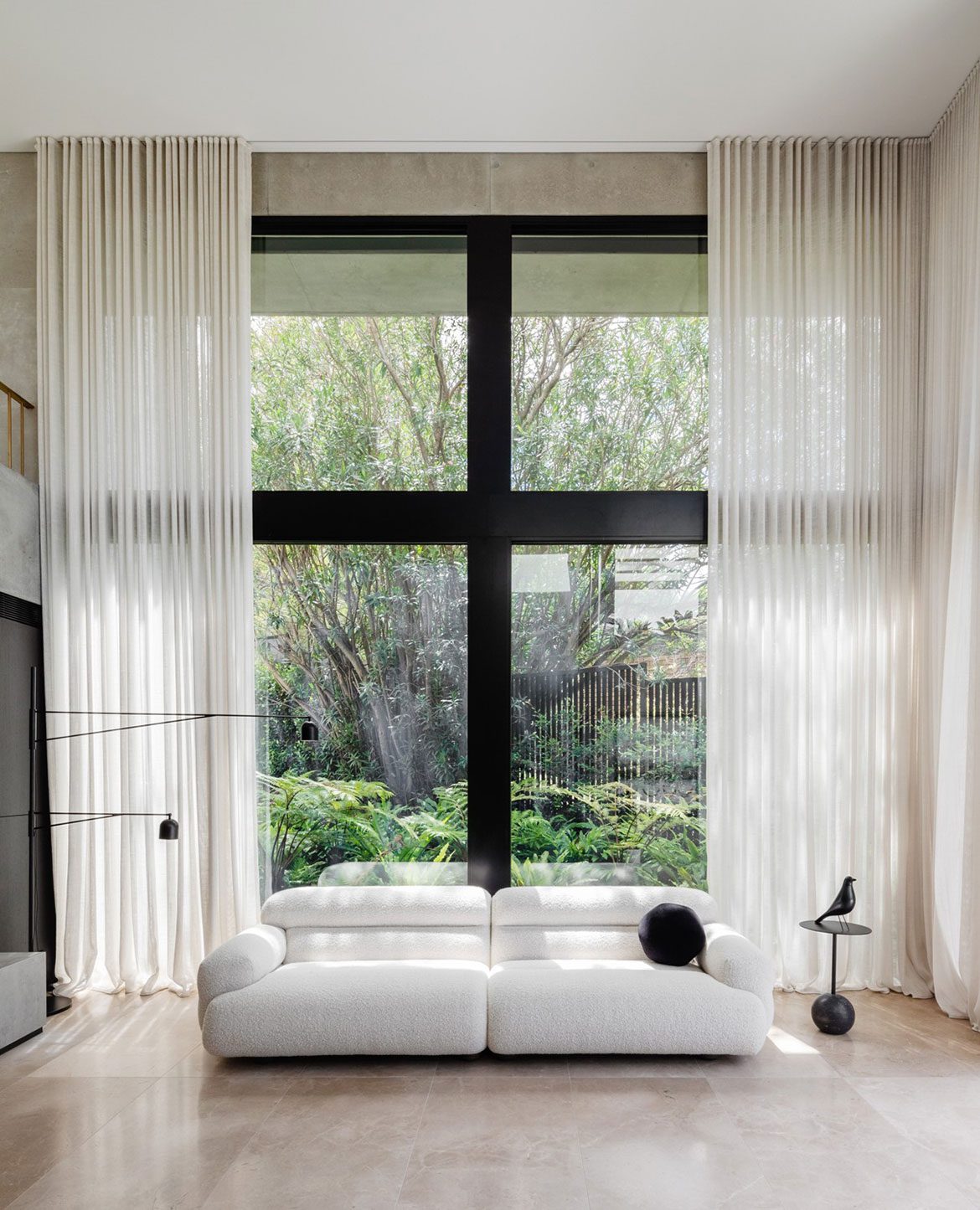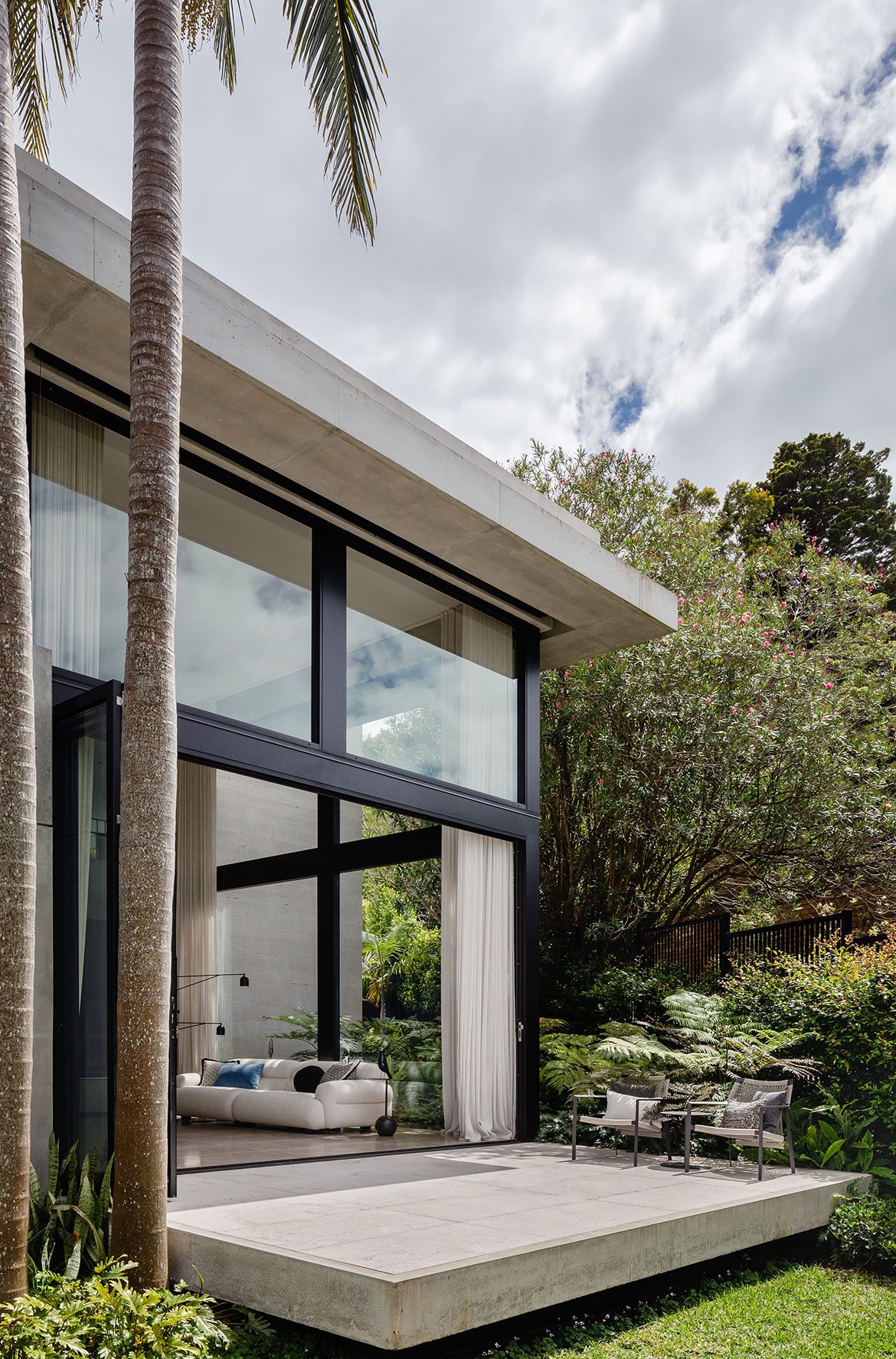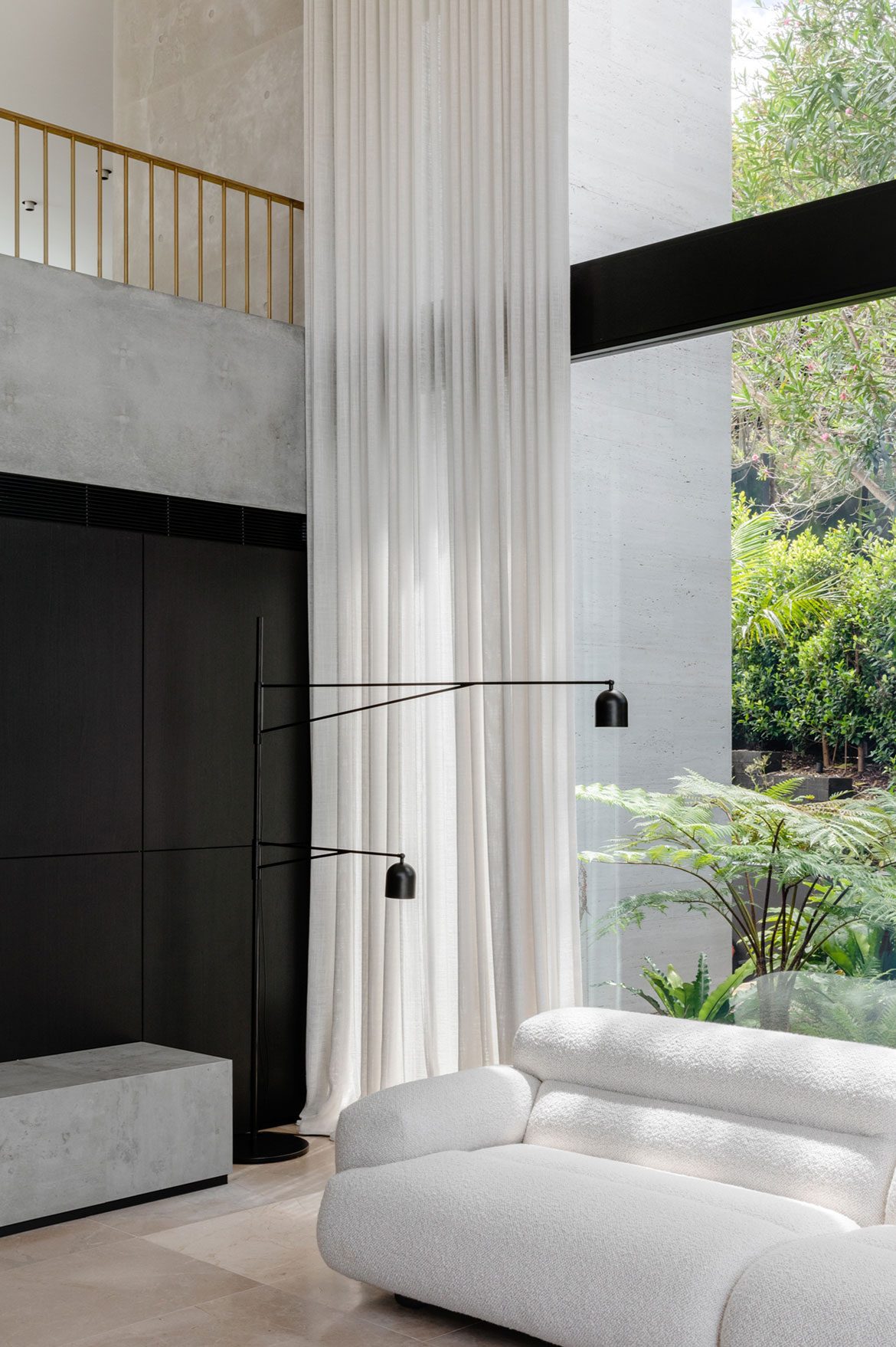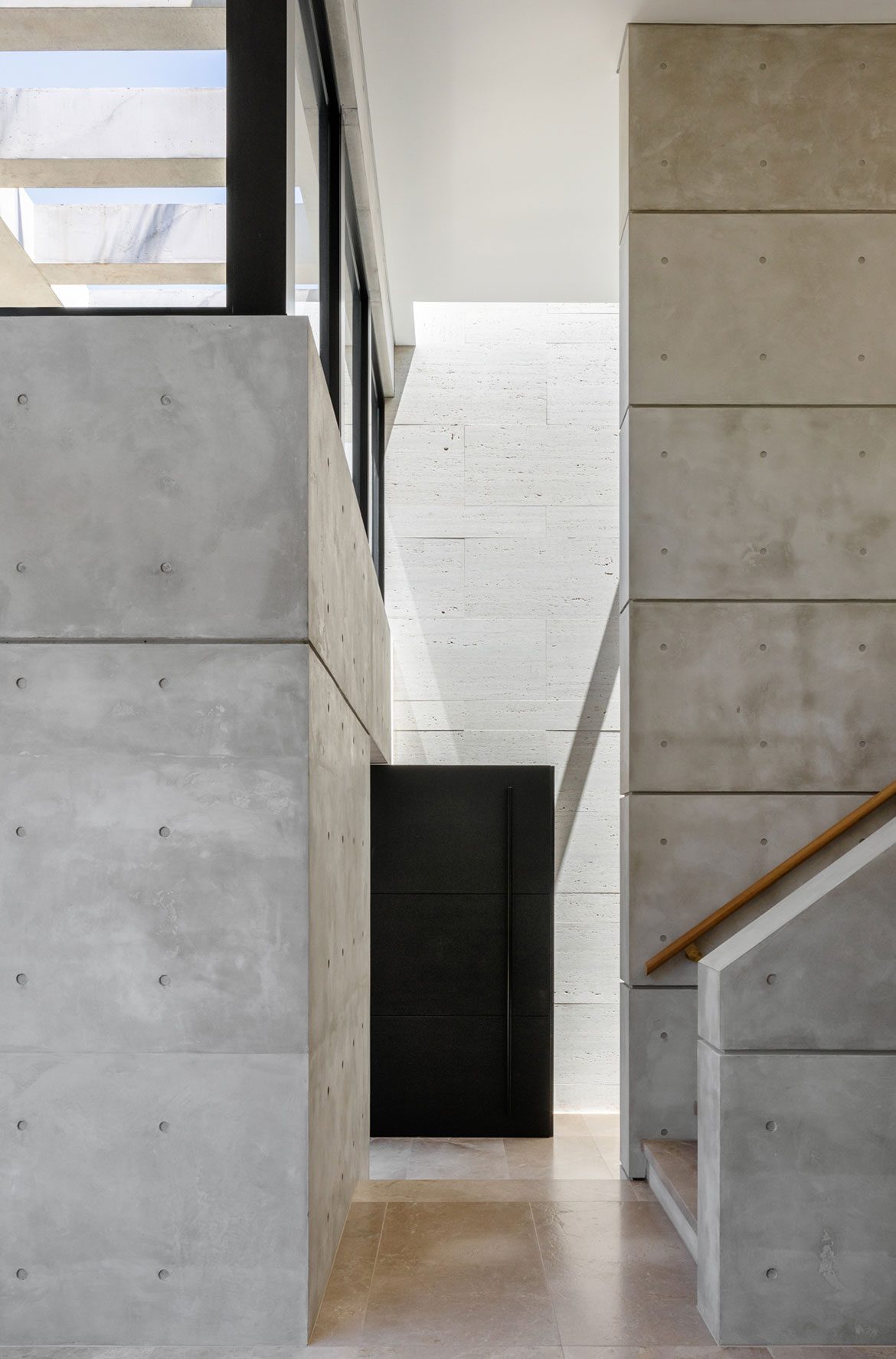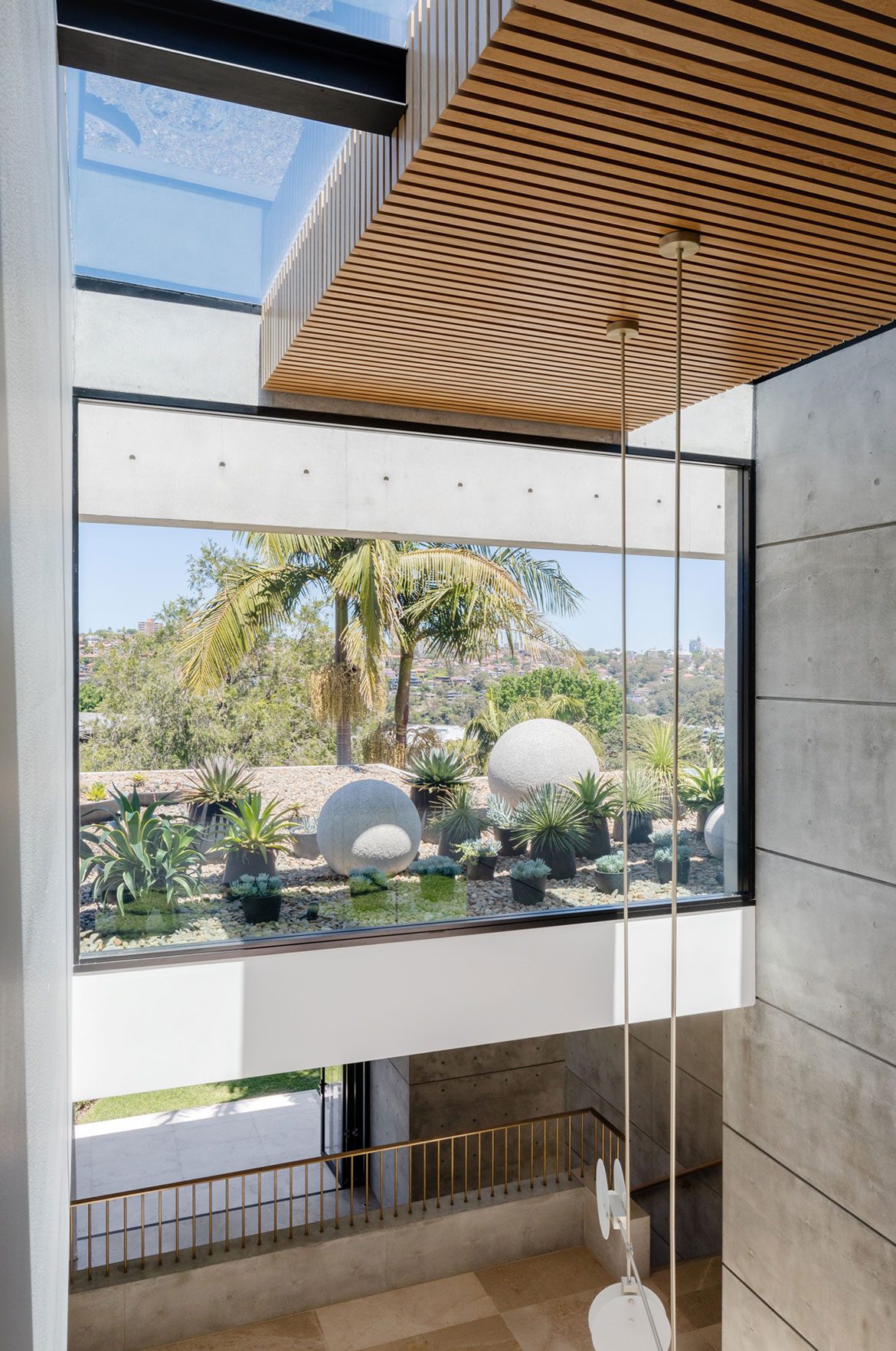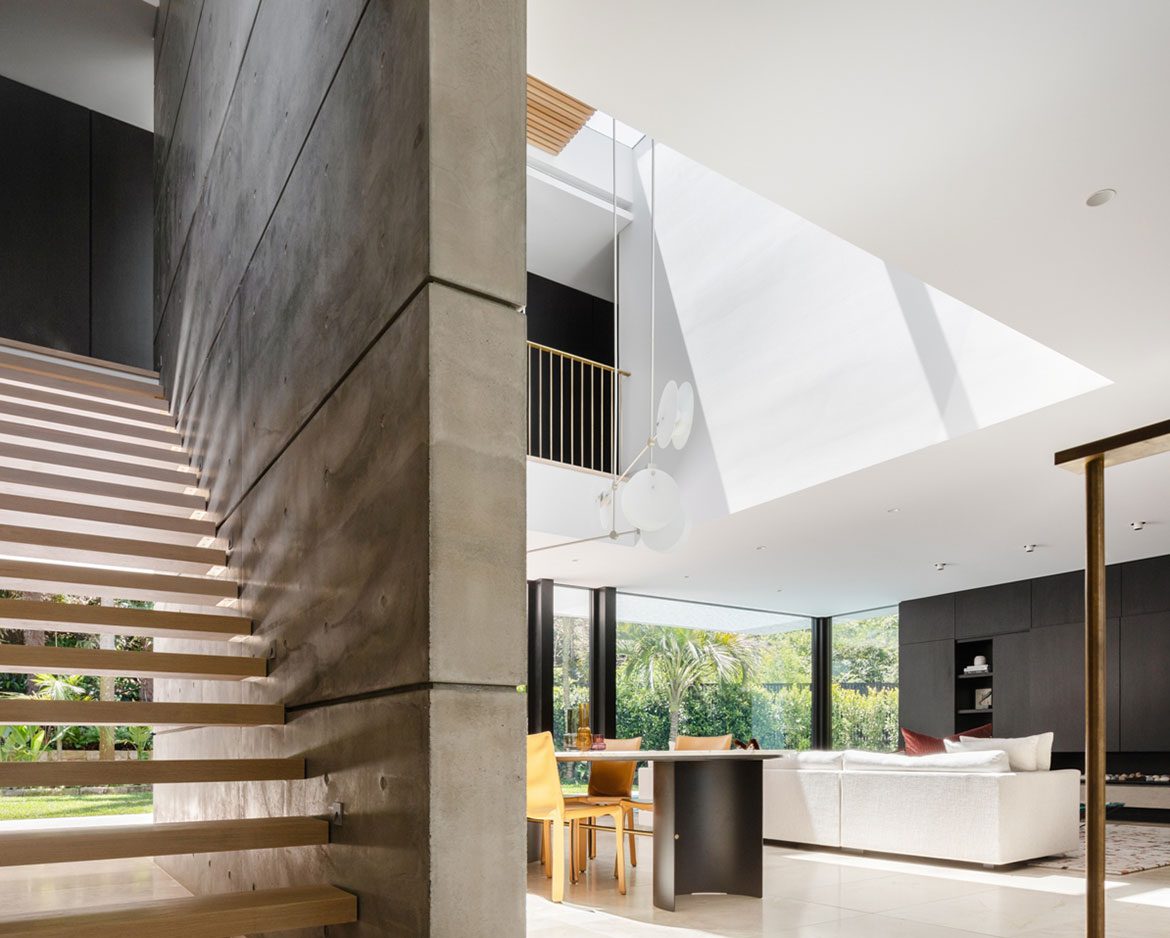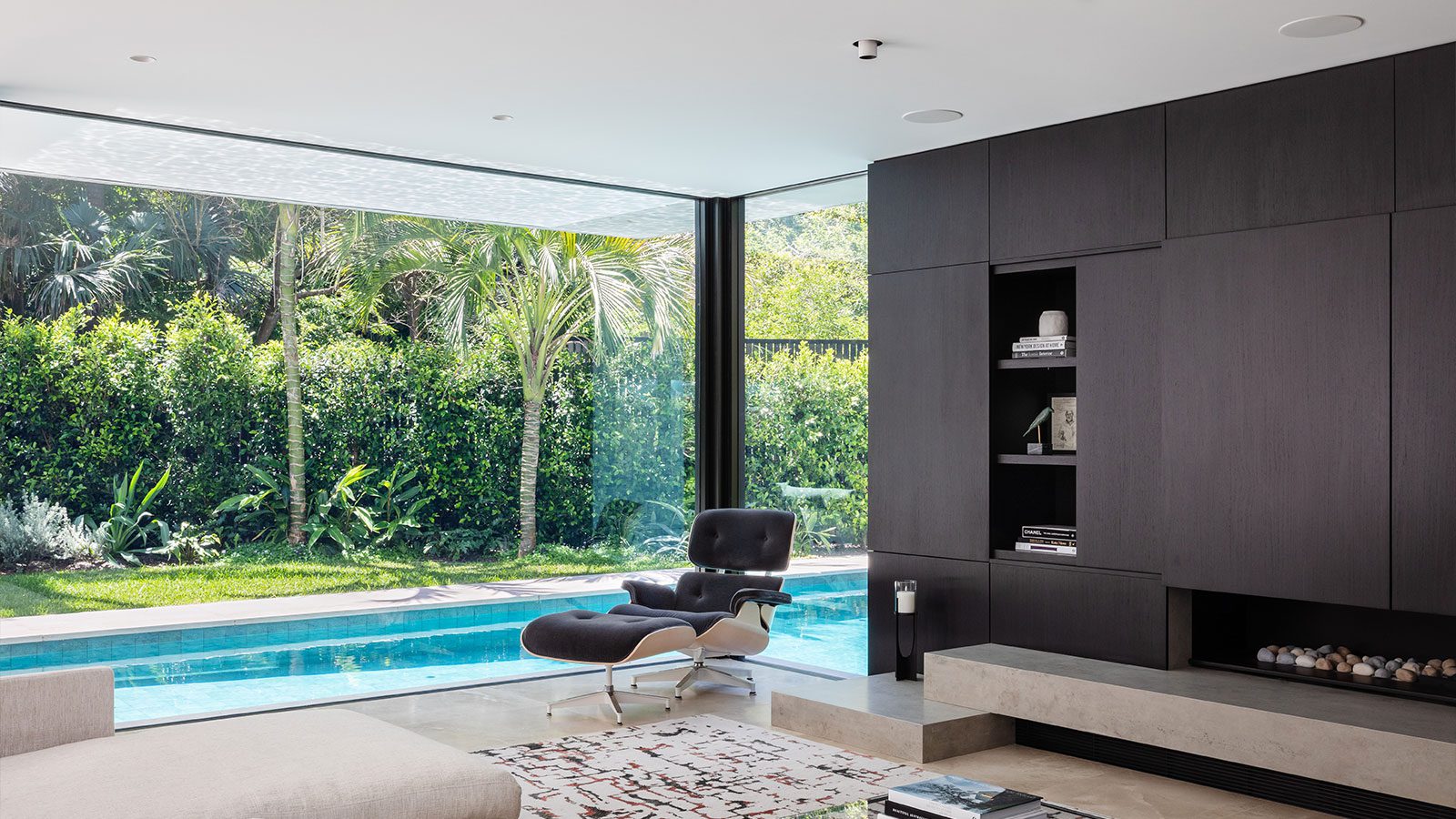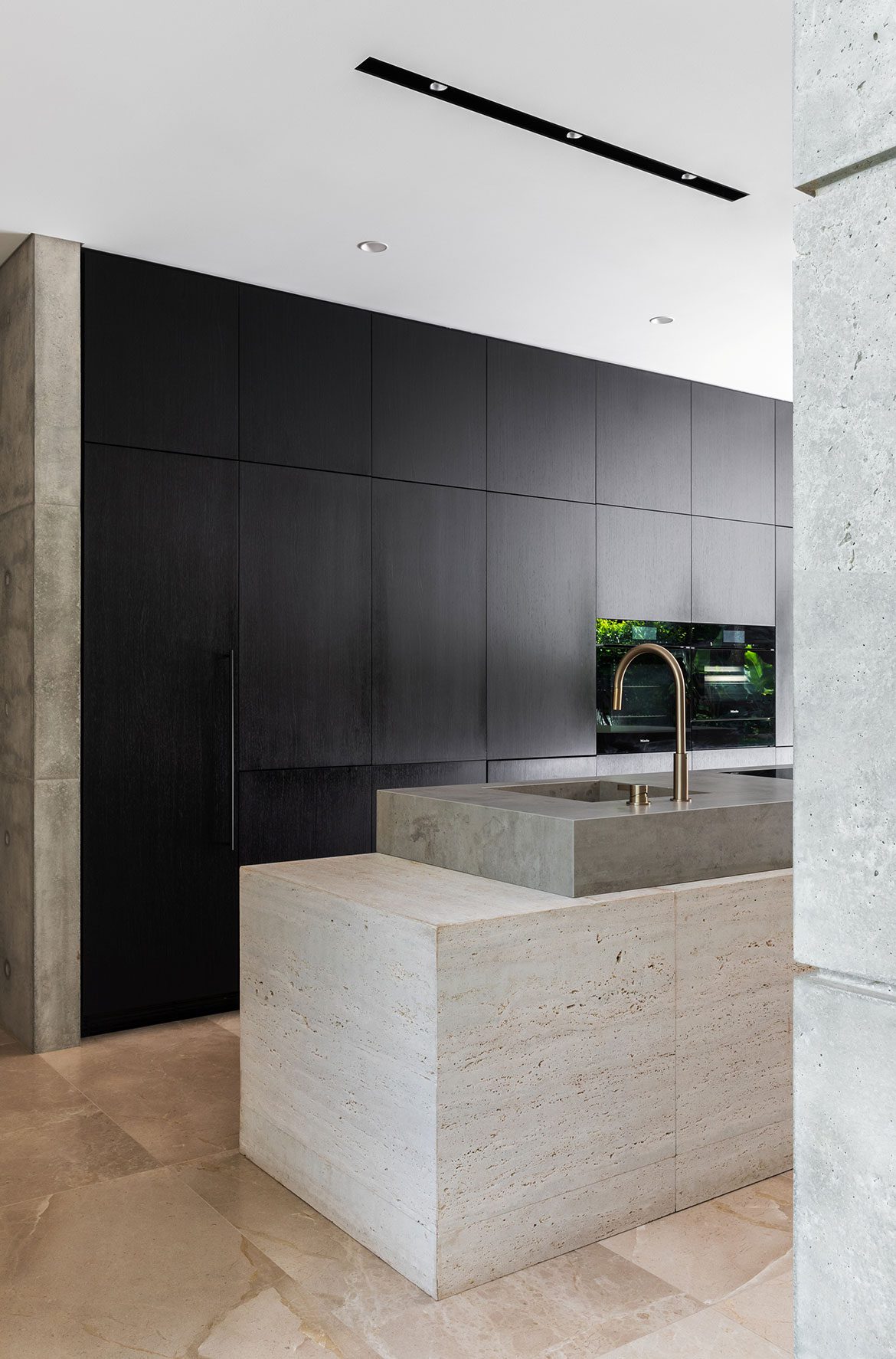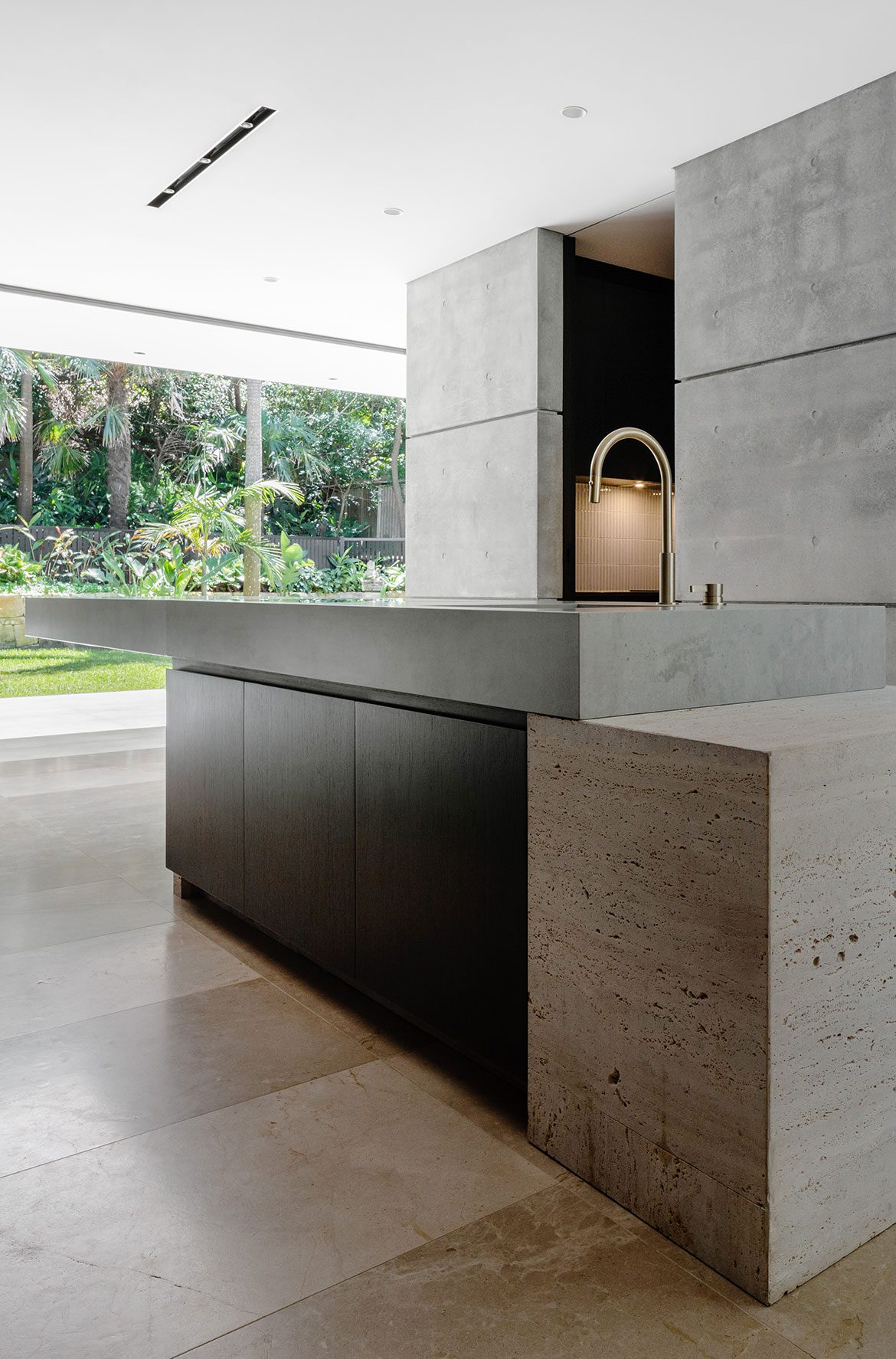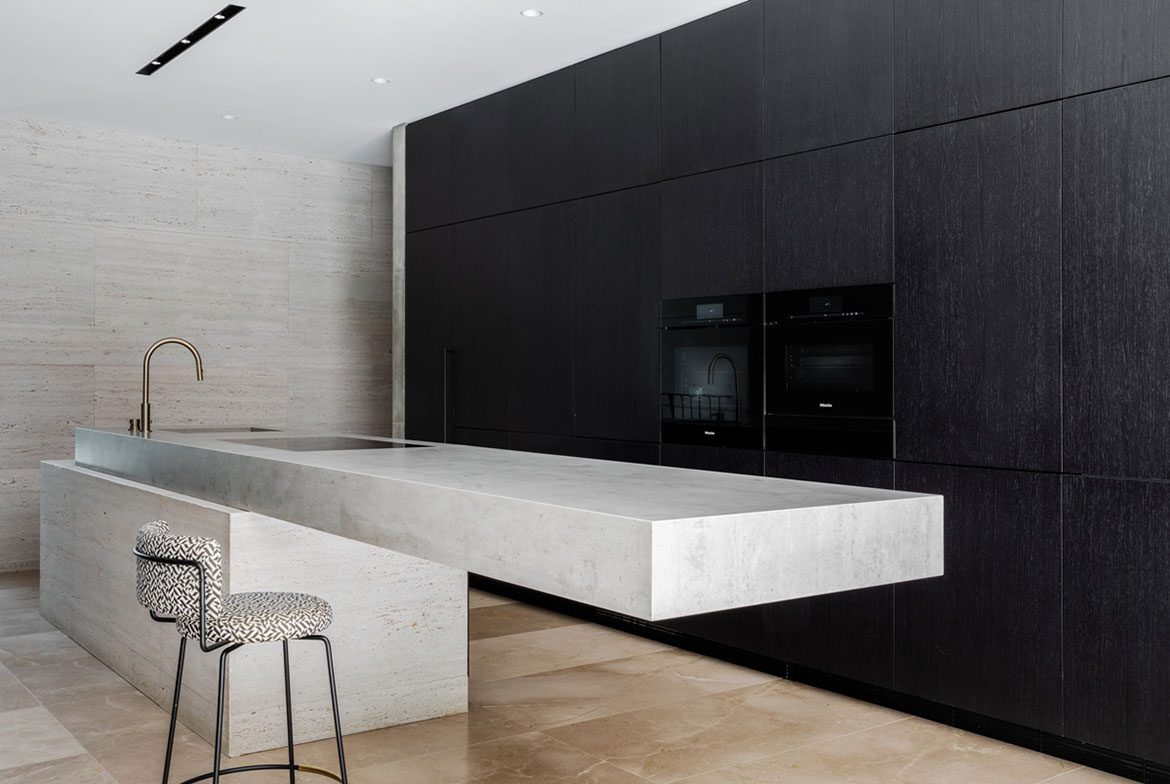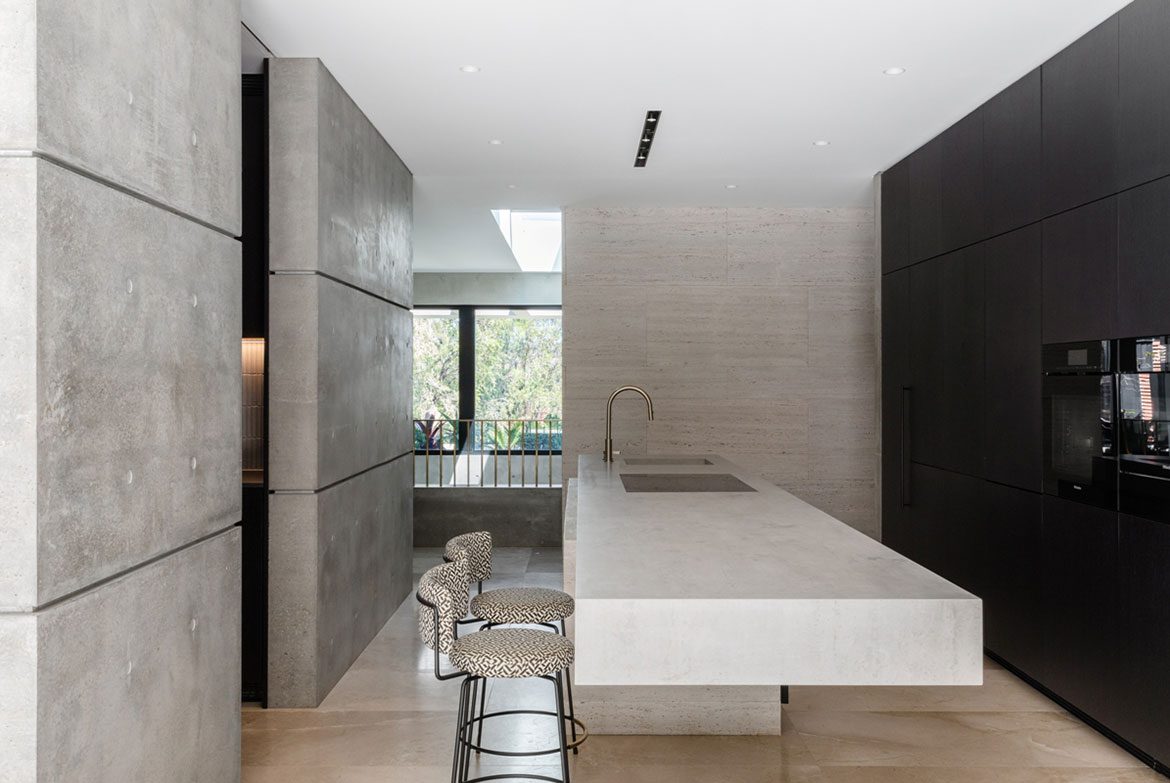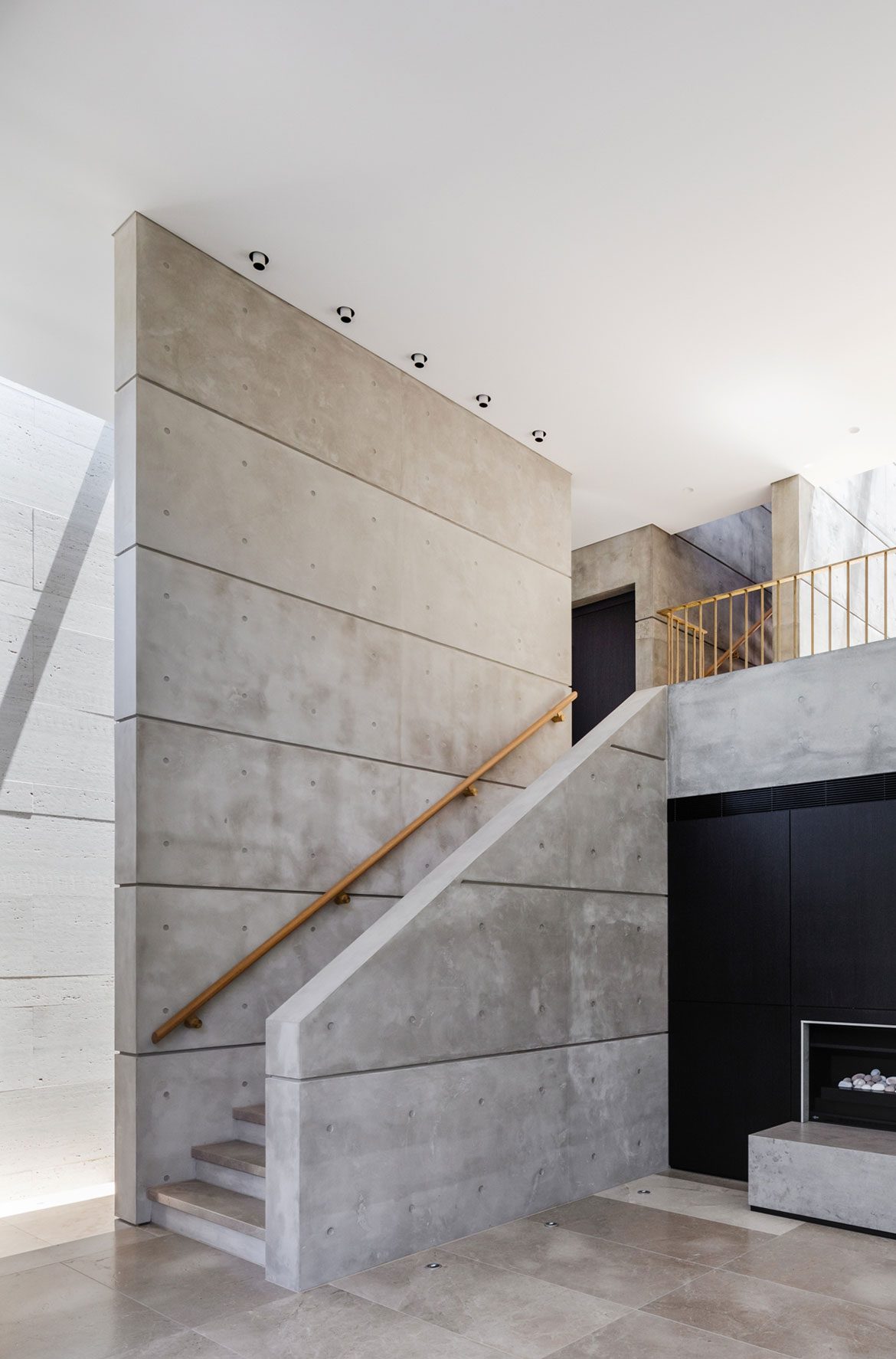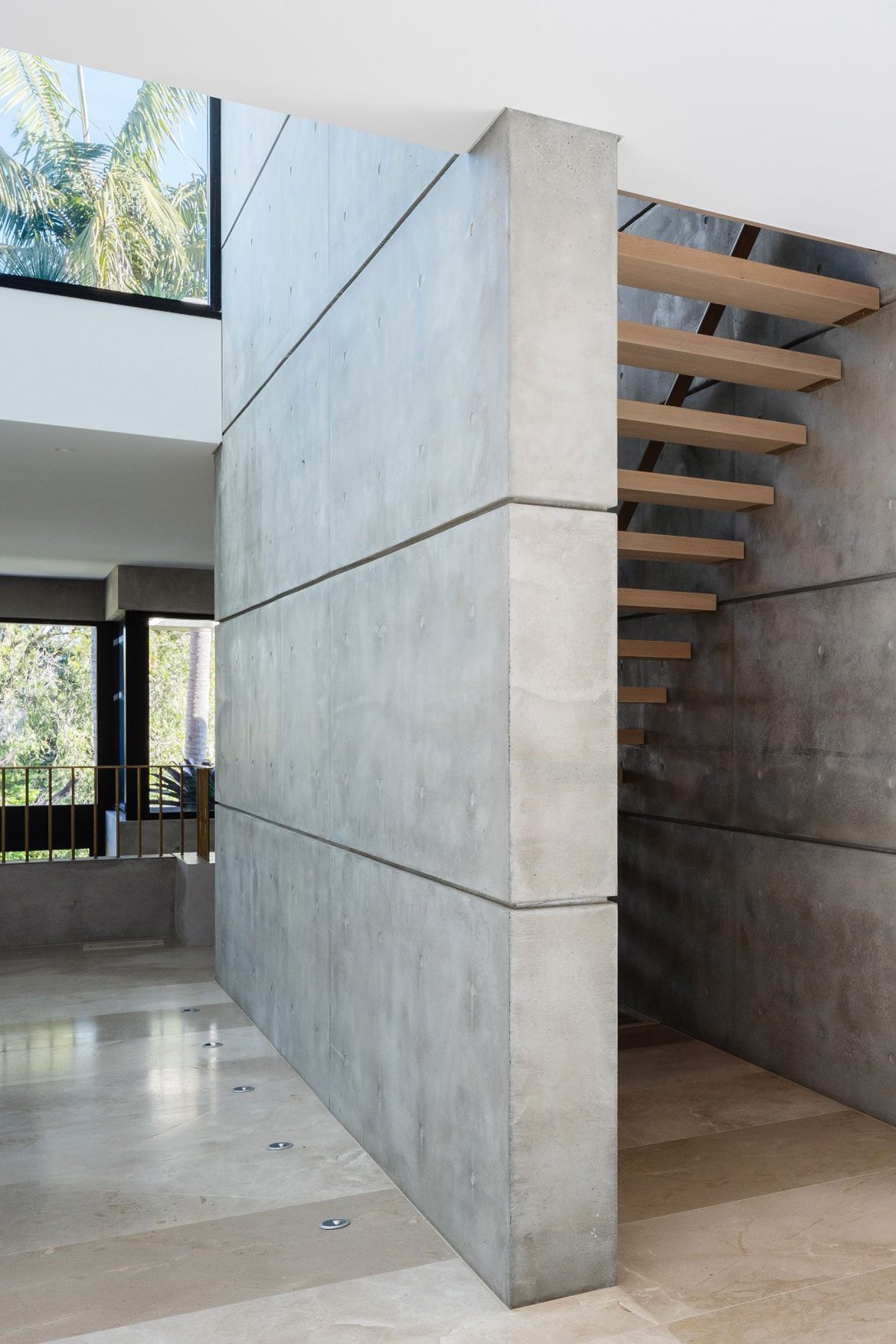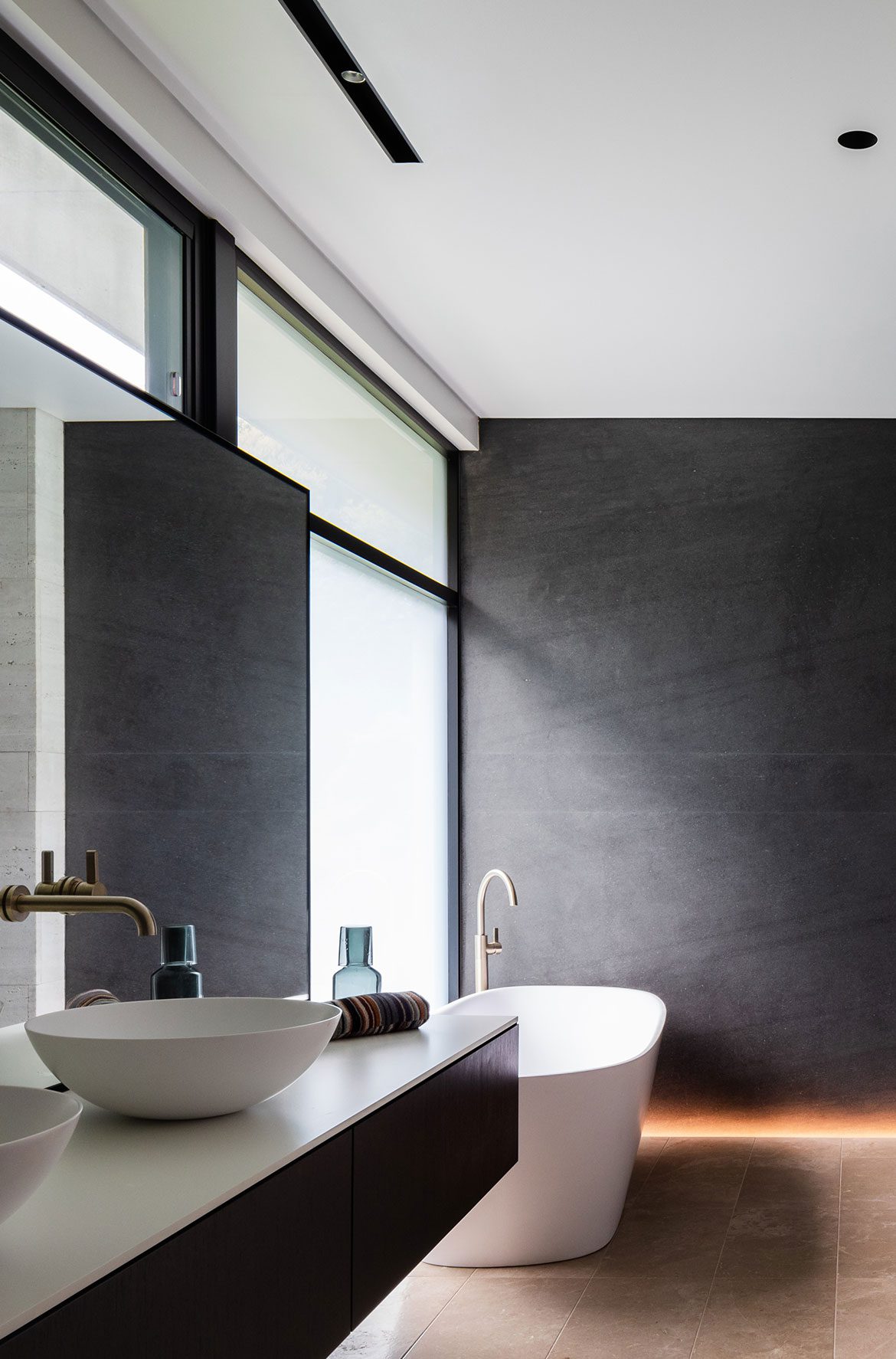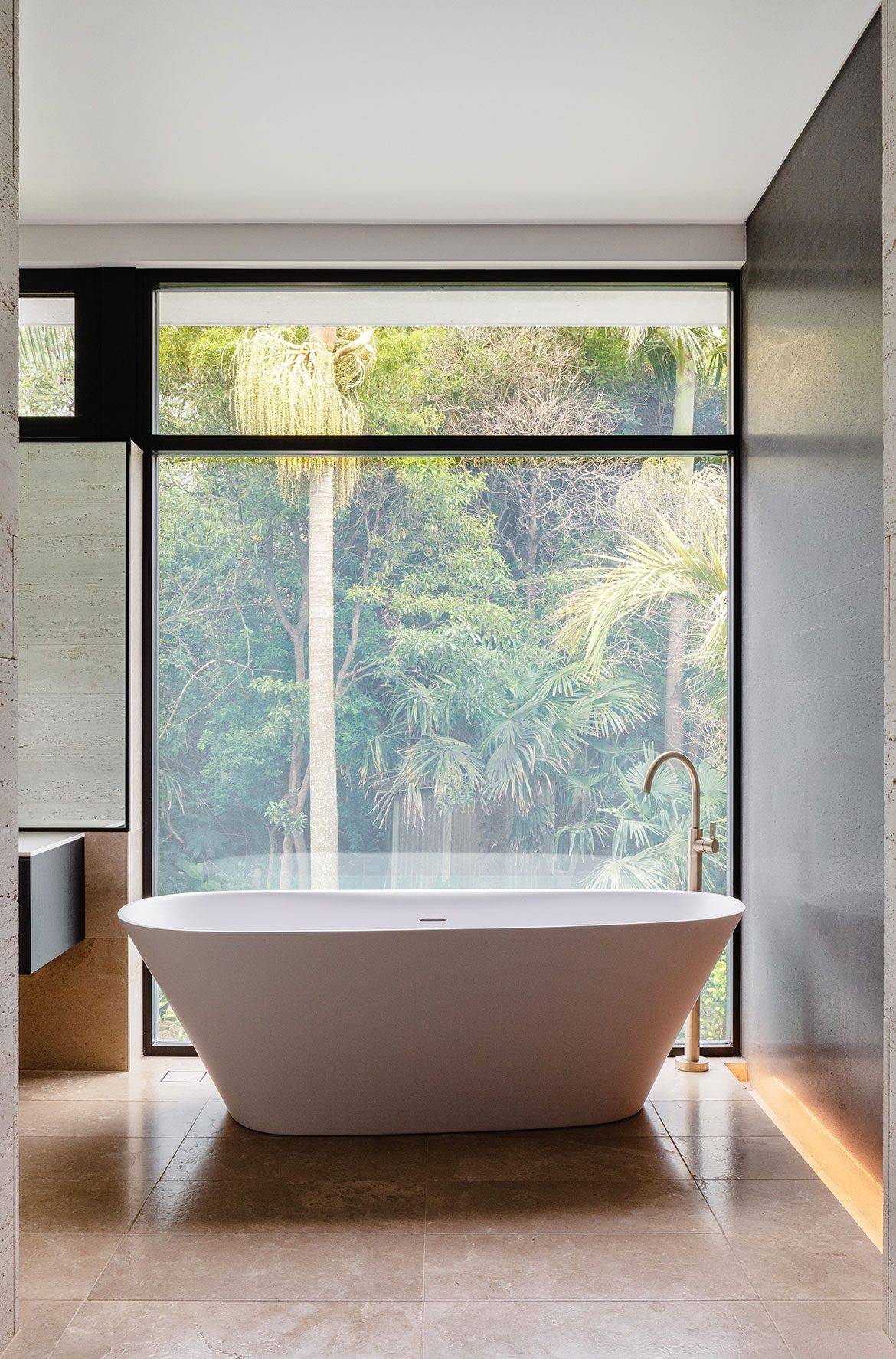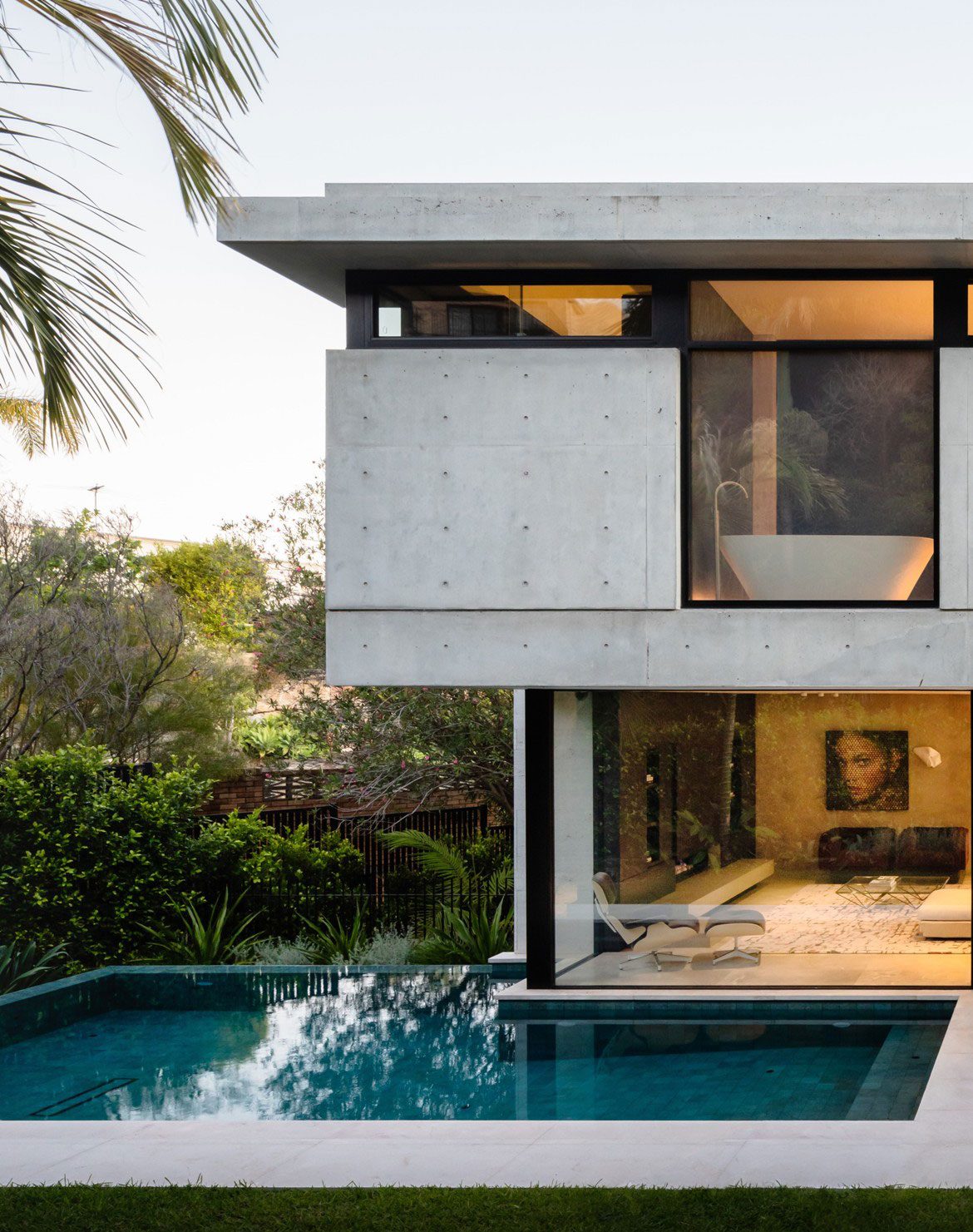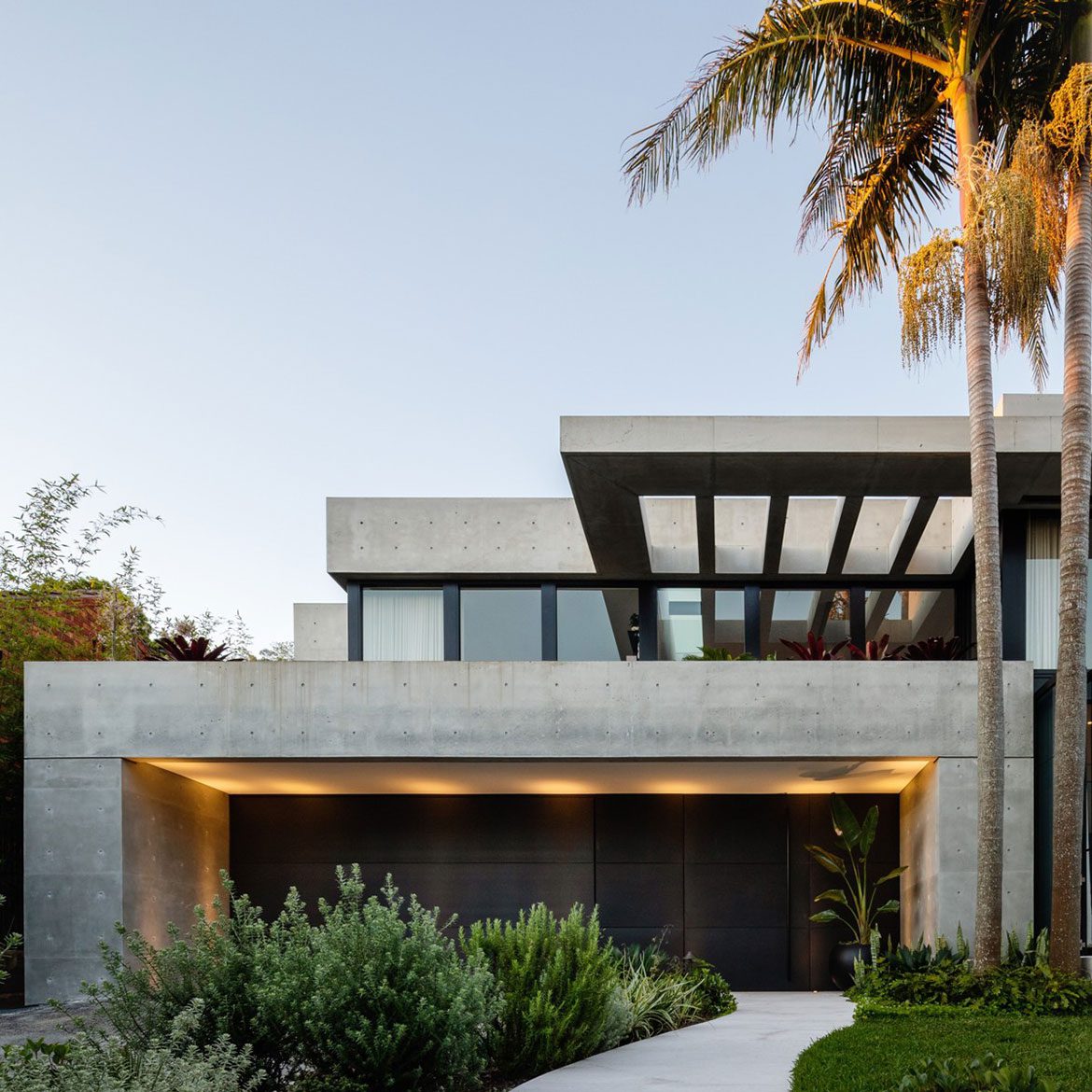 The house was to be located on an irregular sloping site in Sydney's Lower North Shore. The site contained along its rear boundary an elevated garden with an array of native Cabbage Tree and Kentia palms. Upon an extensive site analysis we identified the principles that would guide the development; the house was to be located in the rear portion of the site, defined by two magnificent native Bangalow palms to street front, a large cluster of oleander to side, and the elevated garden to the rear.
Forward of the house the project was designed around the two native Bangalow palms. A large flat landscaped area was created at the front of the house, defined by the level of the palm roots. The access path curves through the garden, passing the palms before reaching the house entry. Another important element of the architectural design was the creation of a concrete floating deck, which extends under the canopy of the palms which creates a natural connection between the house and front garden.
The middle level of the house was determined by the height of the elevated rear garden which was extended toward the large rear deck extending from the middle level living areas. Seeking the best angle for sunlight maximising privacy the infinity swimming pool is located to one side of the rear garden along the living room glazing.
The generous double height lounge room located at the bottom level allows for the visual experience of the living areas on the middle level to extend toward the front garden and the valley beyond. The lounge double height glazing extends to both walls, one with folding door access to the floating deck on front garden, and the other facing the large oleander cluster with a fern garden in the foreground.
Spatially, the house was designed to provide constant interaction between the interior and exterior while also bringing light and surrounding landscape into the house through 3 large skylights and extensive extra-large glazing panels. We are very fond of using skylights as they allow for the ambience of the house to change as the sun moves during the day.
Strong horizontal lines and transparency was used to reduce the impact of the house on its natural surrounds. The concrete walls and the limestone tiled floors are the predominant interior finish, complimented by the sandblasted travertine wall cladding and the black tones of the veneered surfaces.